Daily Joke: Elderly Couple Has Problems with Memory
A beautiful lady and her fiance got married after a whirlwind romance. Over the years, they remained together through fights, disagreements, and beautiful moments. When they were in their 80's, they started having memory issues.
This issue persisted, and they decided to see a doctor. While in the hospital, the doctor ran a series of tests on them before telling them to wait in the reception for their results.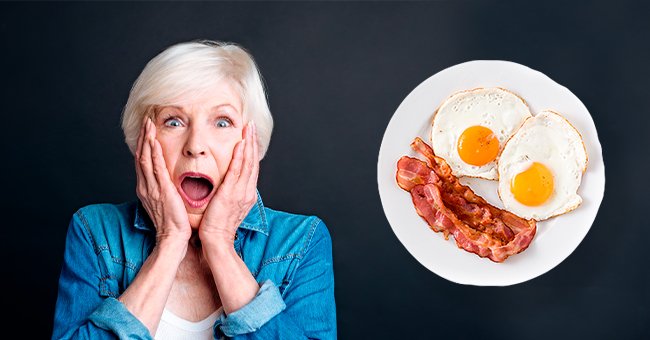 The test results showed that the old couple were in good health and were physically okay. So the doctor suggested that they write their thoughts down to help them remember the things they forgot.
They left the hospital, and later at night, while watching a movie, the husband got up from his chair and walked towards the kitchen when his wife asked where he was going. 
He told her he wanted to get a drink in the kitchen, so she asked him to also get her a piece of cake. As he turned and was about to enter the kitchen, his wife called him and suggested he write what they both wanted on paper so he wouldn't forget.
But the husband argued that his memories were not that bad, and he couldn't forget something so simple. She then told him to add some strawberries on top of her cake. 
Before he could turn and walk away, she reminded him again to write her instructions down because she was confident that this time he would forget. Still, the older man told his wife that he wouldn't forget.
His wife accepted but told him to add some whipped cream to her cake. She again suggested he write it down because, with so many instructions, she was sure that he would not remember.
The older man was angry this time with her insistence. He called out her instructions gradually to prove that he clearly understood her and would certainly remember. After he proved his point, he turned and chuntered into the kitchen.
He was in the kitchen for about 15 minutes, and his wife started wondering what was so hard about getting a cake and grabbing a drink that her husband was taking so much time. A few minutes more, and he still didn't show up.
However, 30 minutes later, the older man returned from the kitchen with a plate of eggs and bacon in his hand. He placed it on the table, and his wife stared at it for several minutes before she asked, "Where's my toast?"
If you enjoyed this joke, you might find this one even more hilarious. It is about a woman who is 88 years old and on her fourth marriage. She was interviewed by a local station and her reason for marrying all 4 men will crack you up.
Sources: Reddit.com