Look at Fantasia' Eldest Daughter Who Is a Spitting Image of Her While Showing Off Straight Hair in New Video
Fantasia Barrino's eldest daughter Zion could easily pass as her mom's double while flaunting her long straight hair in a new video.
Singer Fantasia Barrino passed her beautiful traits to her eldest daughter, Zion. The 19-year-old shared a clip of herself looking gorgeous in an all-black ensemble as she rocked her new hairdo.
Despite her captivating beauty, what captured most hearts was the teenager's striking resemblance to her mom and many could not stop gushing about the beauty.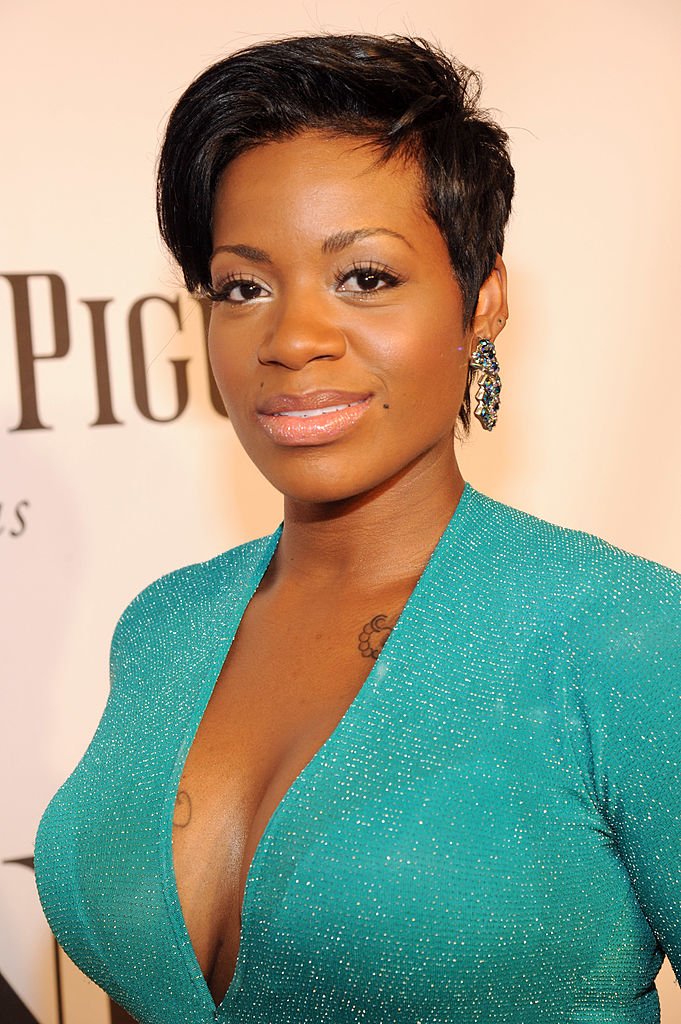 FLAUNTING THE WEAVES IN STYLE
The video showed the youngster donning a black hoodie bearing the inscription, "Tasia," written in white letters. The video opened with Zion rocking a charming smile and running her fingers across her flowing black weave.
After flaunting the straight hair, the youngster turned around to give a better view of the hair. A view of Zion's back also revealed a white design spread across the back of her hoodie.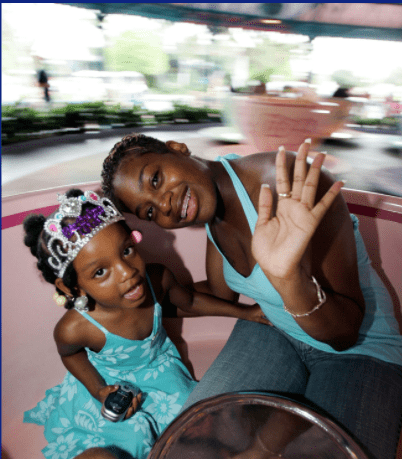 Via caption, the star disclosed the video showing her new hairdo was taken before her 20th birthday. She wrote:
"Lace looking like leave out! 20th bday LOADING…"
Zion looked ready to hit the 20-milestone in the video. It clearly portrayed her strength, beauty, and charisma, which she undoubtedly inherited from her mom.
She shared more photos of herself clad in the same outfit via her Instagram stories. One showed the young diva flaunting her weave with a smile, while another showed her looking distracted in a mirror selfie. 
Zion shared two more mirror selfies, each showing her rocking stunning smiles, something else she shares with her mom.
MOM'S MINI-ME
Barrino welcomed Zion when she was just seventeen, with her ex-boyfriend Brandel Shouse. The then-teenager struggled to raise her daughter as a single mom, successfully surmounting all obstacles.
Nineteen years later, Zion has grown into a beautiful woman, who is her mom's spitting image. The resemblance between the two women has made headlines over the years. 
In 2019, Barrino shared a photo from her daughter's high school graduation. The pic showed the teenager standing between her parents as she shone brightly in her graduation gown.
At first glance, the mother-daughter pair could easily pass for twins, with their shared facial features standing out. Months later, the songstress celebrated her daughter's 18th birthday on social media, admitting she was proud of the lady she had become.
ZION IS A BIG SISTER
Zion Quari became a big sister following the birth of her brother, Dallas Xavier Barrino, in 2011. Four years later, the youngster got a stepfather following Fantasia Barrino's marriage to businessman Kendall Taylor.
After struggling with conception and childbirth for years, the couple finally welcomed a daughter, Keziah, giving Zion a baby sister. Amid her transition into adulthood, the high school graduate has strived to be the best big sister for the newborn.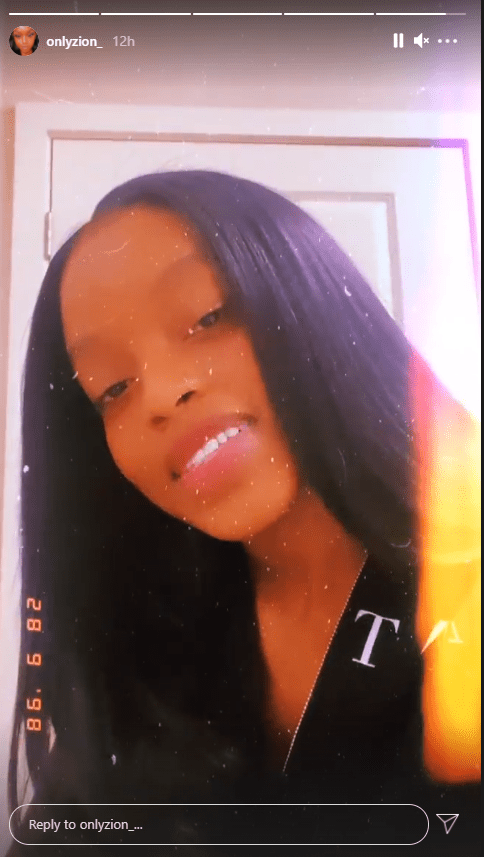 ENDURING HARDSHIPS
Fantasia Barrino never had an easy motherhood journey. From her struggles as a teenage mom to having difficulty conceiving in her thirties, motherhood has been a rough ride for the 37-year-old.
Issues in her personal life have only made the journey more difficult. In 2014, the "American Idol" alum faced a heated battle over the custody of her daughter, Zion.
Barrino's ex, Brandel Shouse, demanded custody of their daughter and also sought visitation rights and child support. A representative of the icon confirmed the news, noting that Shouse's demands were unfounded as he never contributed anything in raising the teenager.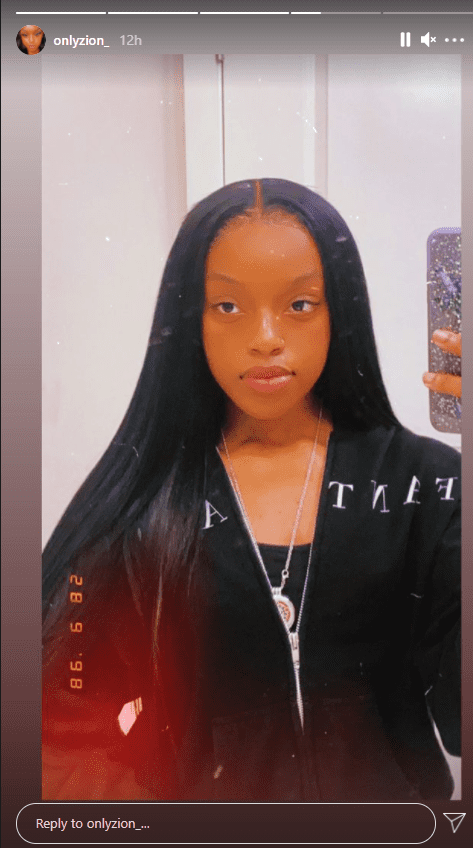 BARRINO RELISHES MOTHERHOOD
Fantasia Barrino welcomed her daughter Keziah in May 2021, a few weeks before the expected arrival date. Due to her early arrival, the infant had to spend her first month in the NICU under close monitoring.
On June 23, the newborn was finally fit enough to be discharged. Barrino shared a post on social media, announcing Keziah's grand welcoming into her home.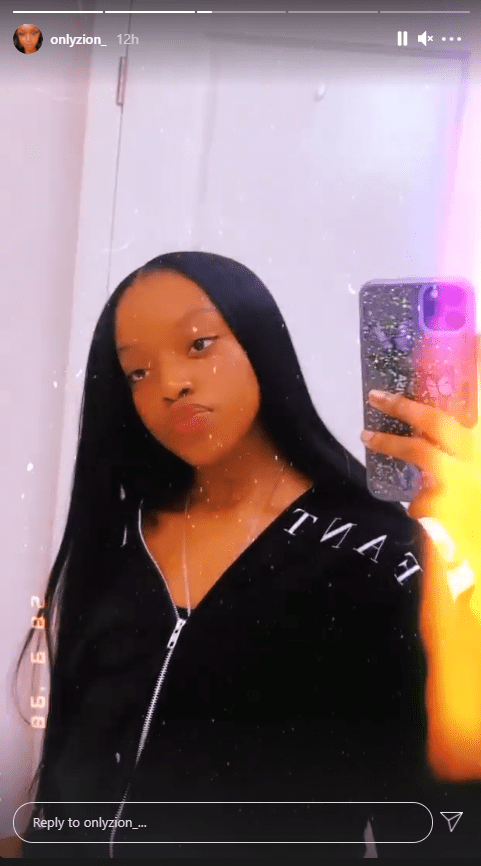 The mother-daughter pair arrived home to a surprise bash, complete with pink and blue balloons, bringing the mom of three to tears.
Taking to Instagram, Barrino shared pictures from the welcome party, along with a note of thanks to her friends and family for the well-deserved surprise.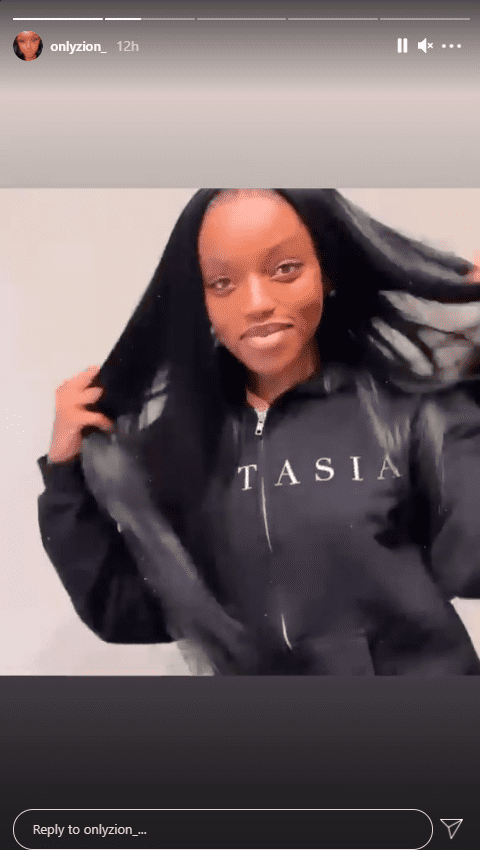 The singer also relishes the knowledge that her baby was a fighter, just like her. Hopefully, Keziah inherited more than her fighting spirit from her mother.
Since welcoming Keziah, Barrino has refrained from sharing the newborn's face with the public, making it challenging to rate her resemblance to her mom.
By a streak of luck, the tot would possess the icon's stunning phenotype, just like her big sister who has become their mom's mini-me.