Daily Joke: Young Couple Needs to Let the Cat Out before They Leave Home
A beautiful couple, Terry and Brenda, were set to go out for the evening. After putting everything in place, they finally brought their cat outside, patiently waiting for the cab driver. 
The couple waited for some minutes, and eventually, the taxi driver arrived. Terry and Brenda walked out of their house, and immediately, the little cat rushed back in.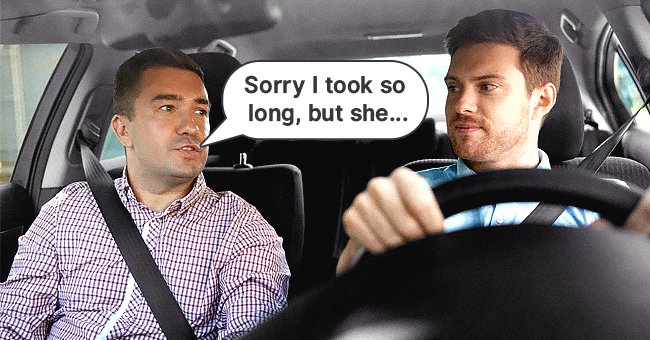 The husband and wife had no intention of leaving their cat home alone, so Terry went back inside to chase it. While at it, Brenda realized if Terry were successful with his chase, the driver would know that they were leaving their house empty.
So Brenda came up with a brilliant idea. She told the cabman that her husband was going back upstairs to say goodbye to her mother. A few minutes passed, and Terry finally came out of the house exhausted. Then he climbed into the car and said: 
"Sorry I took so long, the stupid thing was hiding under the bed, and I had to poke her with a coat hanger several times before I could get her to come out."
AN ELDERLY MAN IN A MOVIE THEATER 
An elderly man laid weirdly across three seats in the movie theater. Noticing what was happening, the usher approached the old man and explained that he was only allowed to occupy one seat.
Despite being informed by the usher, the elderly man did not move a muscle. Angrily, the usher told the man that he would call the managers if he did not move; and again, the old man did not do anything.
Infuriated, the usher walked away and returned after some minutes with the manager. They tried all they could to convince the man, but their efforts proved abortive.
So, the pair summoned the police to the location. After a few minutes, the police arrived, analyzed the situation adequately, and asked the old man his name. 
The old man replied with a moan and said his name was Fred. Next, they asked him where he was from, and the man replied with a strained voice and said:
"The Balcony."
Did you enjoy these jokes? Here is another one about an elderly couple who faced a problem in their sex life and decided to see a sex therapist.
Source: Startsat60, Upjoke