Travis Kelce's Biracial Relationship with Stunning Girlfriend Who Is Ready to Be His Wife
Away from the field, Travis Kelce is in a loving relationship with his longtime girlfriend, Kayla Nicole. Their biracial relationship has experienced many ups and downs, and it seems they are ready to take it to another level.
Travis Kelce is a popular name in the National Football League. Kelce is a renowned tight end for the Kansas City Chiefs and is a six-time Pro Bowler. In 2019, he won the Super Bowl for his team.
He is undoubtedly a success in his field, but outside of his career, Kelce often makes headlines for his love life. Especially his current biracial relationship with his longtime girlfriend, Kayla Nicole.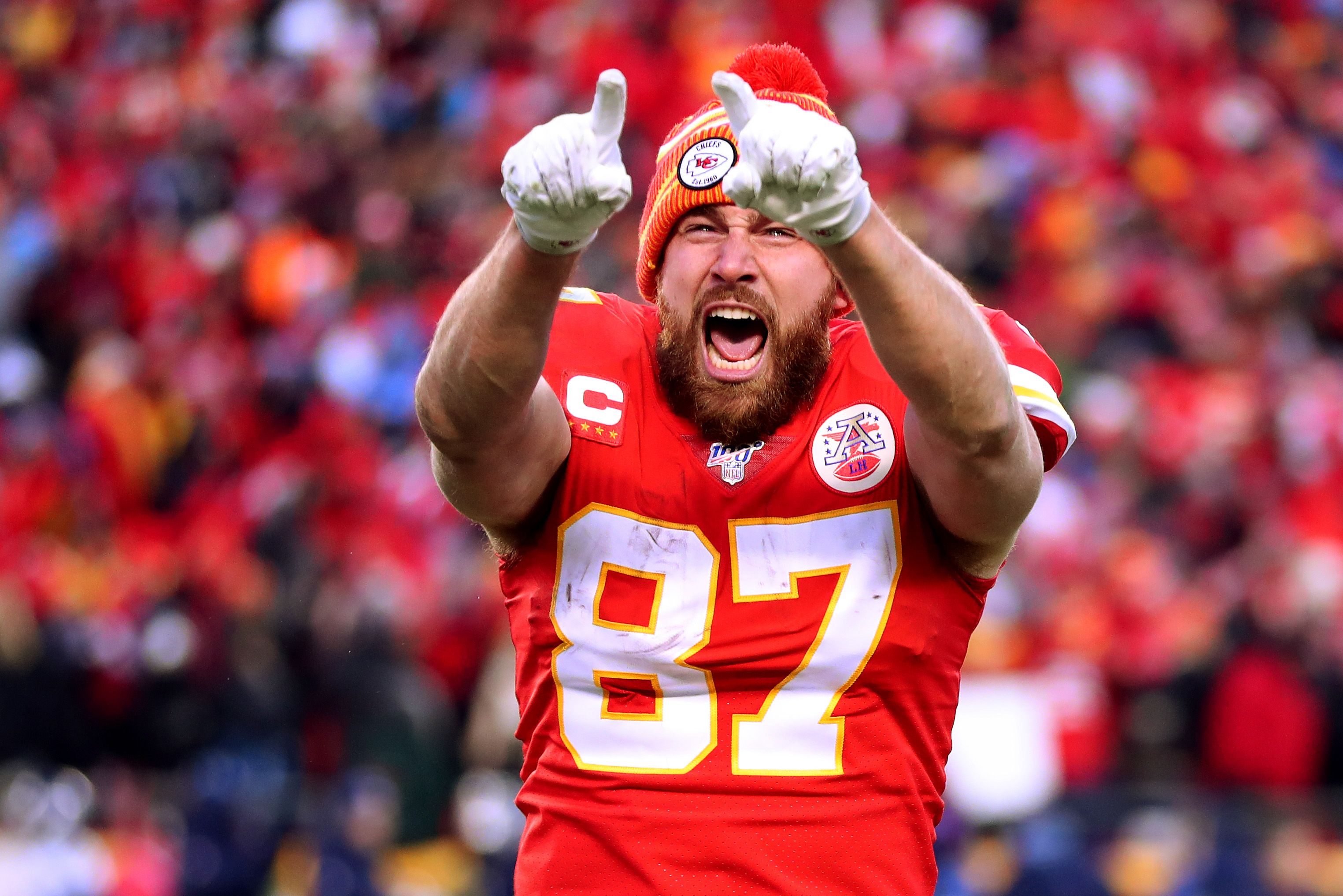 READY TO BE A WIFE
With several years under their belt, it seems Kelce and Nicole are ready to evolve from being boyfriend and girlfriend to a more serious label like husband and wife.
Their breakup didn't last long. By October 2020, Nicole was spotted at one of Kelce's games.
Nicole gave hints about her new status during a Q&A session with her fans on Instagram. After a follower asked if she was ready to become a mother, she spilled the beans, writing: 
"False! I am ready to be a wife, though. COUGH COUGH COUGH COUGH."
NICOLE AND KELCE'S RELATIONSHIP
The lovebirds met on Instagram after Kelce stalked Nicole, and she DM'd him. The duo hit it off, and shortly after, they made their relationship public at Kelce's teammate Jeremy Maclin's 2017 wedding.
The pair were going strong for three years before shocking the world with the news of a breakup. Kelce and Nicole reportedly called it quits in August 2020, but the pair didn't confirm it for months.
Around the time of their breakup, rumors surfaced on the internet that the Kansas City Chiefs cheated on his girlfriend, hence their split. Adding fuel to the fire, Nicole deleted all photos of them and unfollowed Kelce.
After months of the circulated claims, Kelce eventually cleared the air when he responded to a now-deleted tweet that claimed he was caught with a woman. The footballer claimed it was fake news and noted that was why they broke up.
A HAPPY REUNION
However, their breakup didn't last long. By October 2020, Nicole was spotted at one of Kelce's games against the New England Patriots. Shortly after, the 31-year-old confirmed their reunion during an interview with WNBA star Chiney Ogwumike.
During the Q&A session, he noted that he would shower Nicole with gifts and described her as the absolute best. Ever since, the pair have been going strong, and fans are rooting for them.
MEET KAYLA NICOLE
Although not as famous as Kelce, Nicole is a successful woman in her right. She graduated from Pepperdine University with a degree in Journalism and is into the sports industry like her boyfriend. 
She has worked for brands like NBA, BET, Global Grind, BallisLife, All Def Digital, mostly reporting sports. She also has a YouTube channel where she shares workout videos.
The lovebirds are also dog lovers and proud parents to two dogs; a Goldendoodle named Rambo and a pomeranian-husky mix named Chauncey. The pets always make appearances on the couple's pages.