Marc Jacobs and Char Defrancesco's Blissful Family Life after 700 Guests Attended Their 2019 Wedding
Fashion Designer Marc Jacobs said "I do" to his longtime boyfriend Char Defrancesco back in 2019. The pair had a very low-key proposal with a twist and had everyone's hearts melting.
We glimpse into Marc Jacobs, and Charley "Char" Defrancesco's blissful family life after 700 guests attended their 2019 wedding. Defrancesco is a candlemaker and a former model.
He also has a cameo on one episode of "Million Dollar Listing New York" that premiered in May. He met up with Ryan Serhant about selling the Manhattan townhouse he shared with his spouse before they relocated.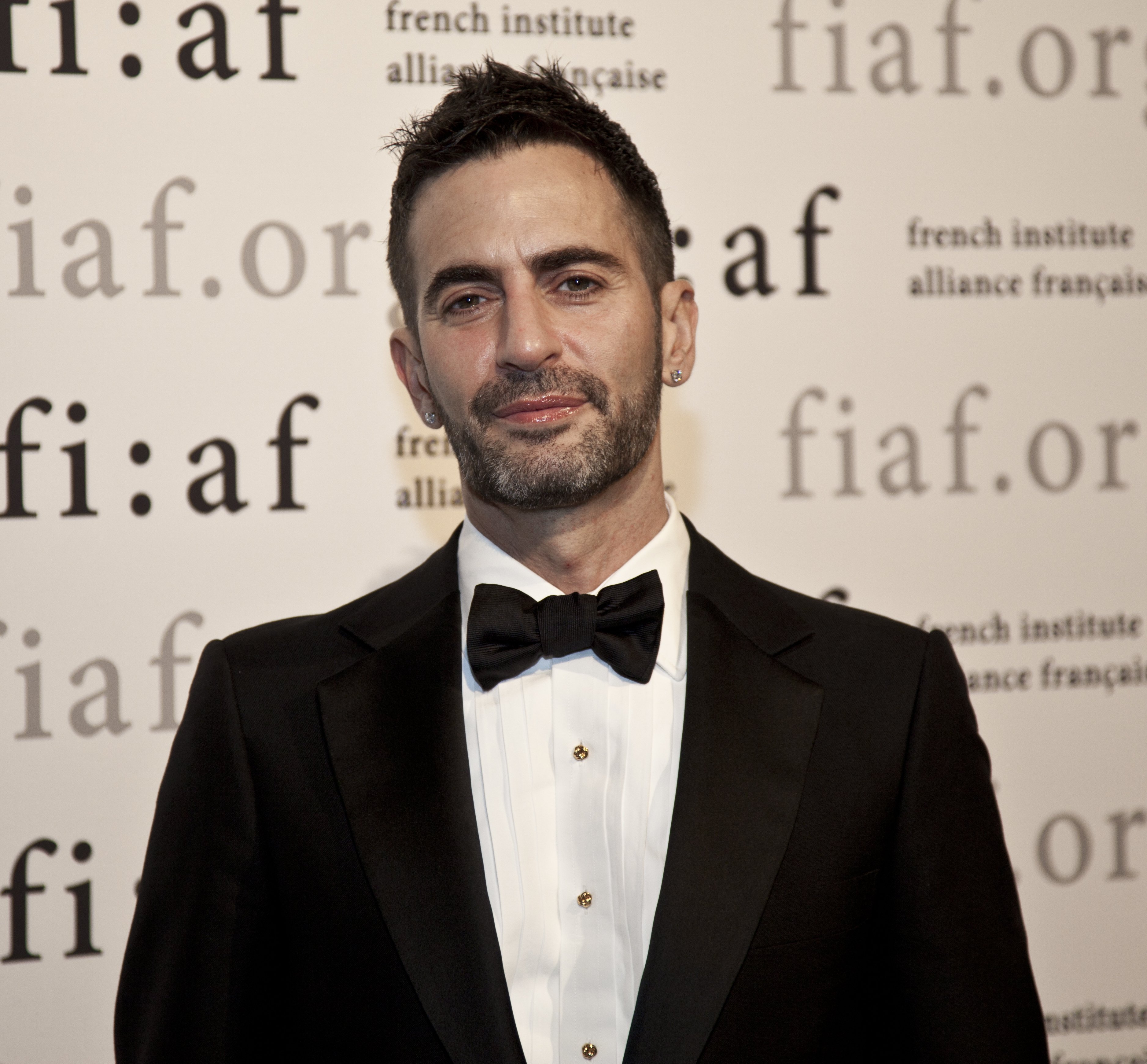 Defrancesco was born in Switzerland, and French was his first language. However, he spent much of his upbringing in Los Angeles.
He told Fashion Week Daily back in 2018 that his mom's side of the family had deep California roots. "My grandmother was an actress in the golden age of Hollywood," Defrancesco shared.
He added both sides of his family had ancestral roots in Italy. The 40-year-old moved to LA when he was only three years old following his parents' divorce.
Defrancesco studied political science as a student at UCLA but did not pursue a career in politics. Instead, he ventured into the retail business and opened up his own retail store.
Vogue described his establishment as a "boutique for hip dads." However, the store did not last long as it lost its customer base when the economy crashed.
A friend later convinced Defrancesco to relocate to New York City. He found an interest in the modeling world, often modeling underwear, and continued with it for five years before moving back to LA.
After being back on the west coast, he became a bartender, a closet organizer, and an interior designer. He began with the closet organizing gig when he had his wardrobe makeover.
From there on, he also started designing candles. W Magazine reported that he went all out for his then-newfound passion by spending more money on them than he was on rent.
He started experimenting with coconut wax and said it lasted way longer than the candles he bought. The hobby eventually grew into a business idea with him calling it "A Bougie Candle by Char Defrancesco." This was followed by a launch of two scents called Lit and Bae.
According to the New York Times, he moved the business to NYC, where he met Jacobs during a party back in 2015. The pair made their relationship public in 2016 and traveled the world together with trips including Paris and St. Barths.
The couple had only dated for two years when Jacobs, 58, asked Defrancesco to marry him in April 2018 in well thought out gesture.
He staged a flash mob inside a Chipotle restaurant with the dancers performing to Prince's 1986 song "Kiss" for the proposal. The eatery is special to the duo, with Defrancesco explaining:
"I took him to Chipotle for the very first time, and every year for my birthday, we go to Chipotle."
They shared footage of the big moment on their social media, which showed Jacobs getting down on one knee, with Defrancesco, who seemed surprised, nodding his head and saying yes. The two kissed and embraced in celebration.
The lovebirds were engaged for one year when they eventually walked down the aisle in an extravagant setup during an intimate ceremony in NYC.
They dressed up in matching diamond and onyx penguin pins for the nuptials courtesy of Prada and Miu Miu design director Fabio Zambernardi.
After the ceremony, the newlyweds shared a kiss while showing off their high-end fashion. Defrancesco wore a green velvet suit jacket with a matching bow tie as Jacobs opted for dark attire matched with a beige tie and matching shoes.
The star-studded event included Hollywood A-listers – Naomi Campbell, Kaia Gerber, Kate Moss, Christy Turlington, Bell, Gigi Hadid, and Vogue editor-in-chief Anna Wintour.
Other celebrities like Lil Kim, actor Luka Sabbat, singer Rita Ora, Frank Ocean, and Justin Theroux also attended the wedding party. 
The "Marc Jacobs" founder previously told People he did not want his wedding to be "drama-filled" and wanted to make it rather festive and spend the night with the people they love.
The same month they tied the knot, the former creative director for Louis Vuitton closed a deal on a stunning 6,000-square-foot abode in Rye, New York, for $9.17 million.
The mansion is not a regular suburban Westchester Country estate. Frank Lloyd Wright built the Max Hoffman House in the 1950s for Max Hoffman, an Austrian businessman.
The home sits on 12.2 acres and includes five bedrooms and six bathrooms. Jacobs spoke about why he moved out of NYC in a chat with WWD and shared that he wanted to "live life outside," noting he has never had a home outside the city.
Apart from the move, in August 2015, during an exclusive interview with the New York Times, Jacobs revealed he prefers not using last names and has gotten over how many people are identified.
"Can we call people by their name? You know what they do for a living, not what their sexual preference is, not their age, not who they're related to. It's 2015. Just say, 'Hi, I'm Marc.' It's not like I'm Marc, a homosexual Jew from NYC, he said as he giggled, adding, "fashion designer."
Jacobs is no longer a fan of full-on introduction mainly because he no longer needed it since 2008 when Page Six made him a fixture and the New Yorker profiled him for a second time for his fashion design career.