LeVar Burton Found Out He Had a Child 3 Years after the Kid Was Born – Meet His Grown-Up Son
Veteran actor LeVar Burton knew about his son's existence three years after his birth; the entertainer was later accused of kidnapping him. Meet the one-time young Burton, who is already a grown-up.
LeVar Burton is a talented actor; he played young Kunta Kinte in the TV series "Roots," he gained fame and recognition owing to his impressive acting. However, while he soared higher in his career, the actor experienced a few shakes in his reality.
He grew up with a  mother as the most present parent. That would have been a generational curse had he not discovered his son early enough. Although the boy was three when he first met him, Burton did everything within his power to be an active parent.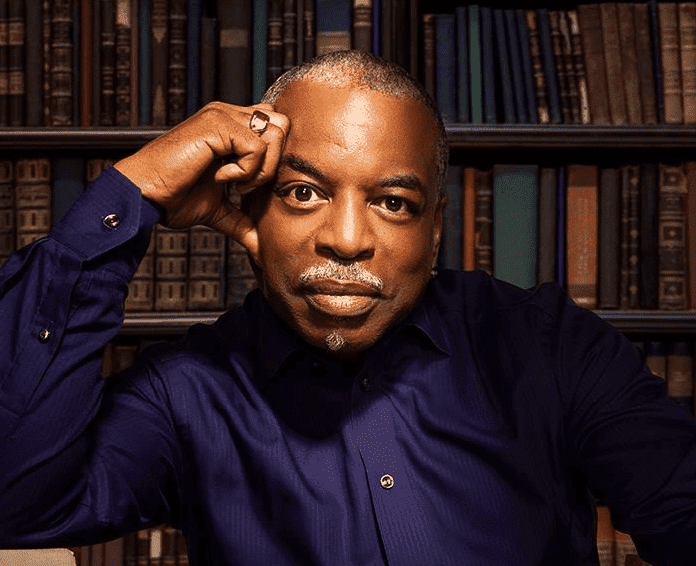 THE DISCOVERY
The "Kunta Kinte" alum contested the paternity of his child in 1984, the boy was still a toddler, and Burton knew nothing about him because he was the product of a one-night stand with a woman named Chimara P. Smith.
During the duration of the paternity suit, the then-26-year-old proved an unwavering love for his son, Eian, and the hunger to be present; this was after a test confirmed that they share the same genes.
He requested legal custody and visitation rights from the Los Angeles Superior Court and added that he would take full responsibility for being a father. In the end, the court granted him joint custody.
This news topped publications as many characterized such a paternity lawsuit as unique. Studies show that one of the prevalent groups in the African American community is the single-parent families, which makes their kids vulnerable to financial, social, and educational issues.
THE TRAGIC MOMENT
A year after the paternity case trended, Chimara P. Smith, the baby mama, and woman who lost the case, reported the actor to the authorities. She accused him of kidnapping their 4-year-old child.
According to her, Burton agreed to return their baby after they returned from a two-week Midwestern getaway. After the agreed time elapsed, she tried to get across to Eian's father, but it was futile. He did not reach out to her either.
Smith later added that they had embarked on a trip to Africa. However, a representative from Burton's camp denied this. Dolores Robinson stated that the woman had contacted her client, explaining that she could not handle their son and needed him to be away for as long as possible. 
Robinson also said that Eian never went to Africa but was enjoying some bonding time with his grandmother, Irma Christian, in Sacramento, California.
He was in safe hands, and his father tried to contact Smith, who was unavailable all through that period. Eian's mom later tried to contact Christian, who did not want to talk to her.
MORE ON LEVAR BURTON
Burton was a rare gem; he was not discovered until he was in his 20s when he starred in Alex Haley's epic story "Roots." Before appearing on the ABC-TV drama, he was a drama major from the University of California.
He worked tirelessly for the role for weeks, went through a series of tests, and when it was time to act according to the script, the Kunta Kinte star blew away the minds of millions of viewers.
CHIlDHOOD/RELATIONSHIP WITH HIS DAD
The actor grew up in a household where his father was not always around, as the man, a 3rd Armored Division officer, was often posted away from home. Sometimes, his family went with him; mostly, Burton had his mother looking out for him.
They lived in the base, and life there was different from how people lived in the cities. Over there, kids did not enjoy the privileges of watching TV shows or reading some American books.
Instead, their life as military children was structured in a particular order, which was sometimes treasured and finally bartered.