Fans Divided in Comments after Seeing Tamera Mowry's Son Smiling with Both Uncles Outside
After the former "The Real" host Tamera Mowry posted a photo of her son and brothers on social media, her followers couldn't decide if Aden looked more like Tahj or Tavior.
The Mowry family has been on everyone's radar since the early 90s when the twin sisters, Tia and Tamera Mowry, debuted as actresses. They shot to stardom in 1994 after starring in "Sister, Sister."
It's been over two decades since the show went off the air, and a lot has changed in the twins' lives. In Tamera's case, she is married to journalist Adam Housley, and they are raising two children, Aden and Ariah.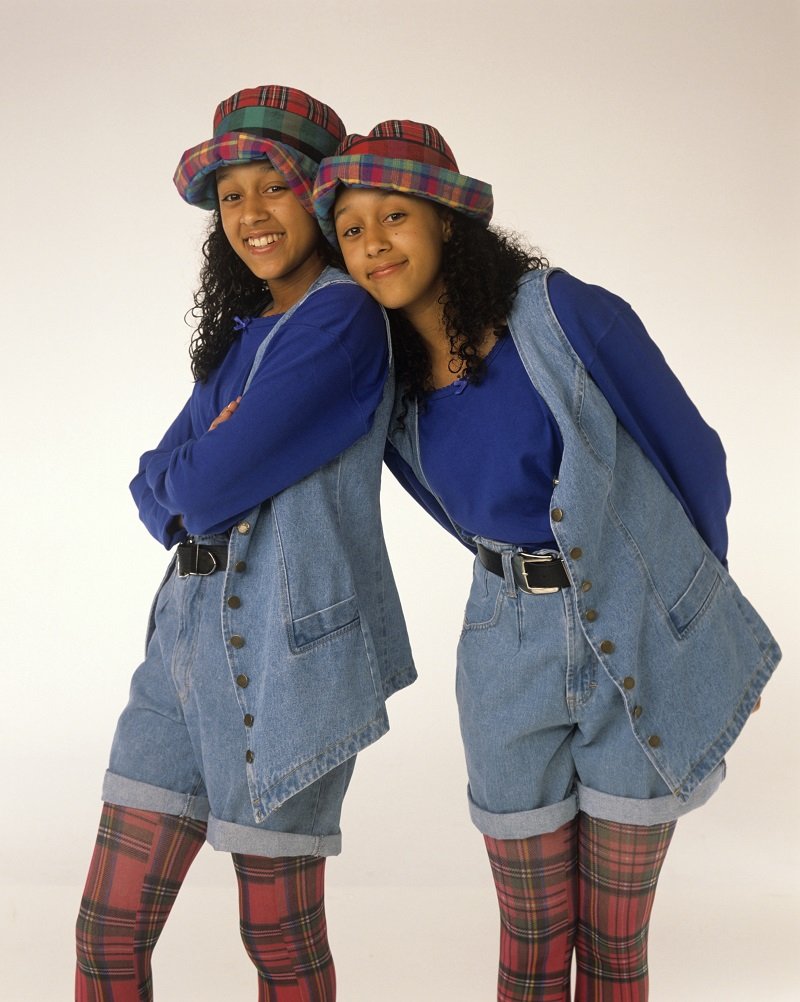 ADEN AND HIS UNCLES
Fortunately for Tamera's fans, she likes to keep everyone updated by posting photos and videos of her children and family on social media. 
For example, on August 1, 2021, she shared an adorable photo of Aden posing between his uncles Tahj and Tavior Mowry. The three young men were flashing their smiles at the camera, and according to a netizen, they looked like "triplets."
Tahj appeared with a white shirt, dark sunglasses, and a green hat turned backward, while Tavior opted for a colorful plaid jacket that covered his white shirt. As per Aden, he wore a white T-shirt.
As soon as Tamera posted the photo, her followers took to the comment section to share their thoughts. While most of them gushed about how handsome they looked, some tried to decide who Aden shared more similarities with.
A few Instagram users wrote that the boy looked just like Tahj, but others claimed Aden really took after Tavior. Scroll down to see the image and decide for yourself.

THE MOWRY BROTHERS: TAHJ
While Tia and Tamera are the most famous members of the Mowrys, they are certainly not the only artists in the family. Tahj, also an actor, began his career as a kid, too. 
When Tahj portrayed Teddy in "Full House" when he was only five. Six years later, shortly after working on an episode of "Friends," he starred as TJ Henderson in "Smart Guy."
[Tavior] made headlines after announcing his engagement to Zandy Fitzgerald.
During an interview with the "Today Show," Tahj confessed that appearing in "Friends" was "awesome," especially because his scene included all main characters. 
Tahj even remembered that Courteney Cox said he was cute, and he thought it was "fire." Since he was too young, he didn't understand the jokes in the scenes he worked in until watching the episode again as an adult.

Tahj successfully transitioned into an adult actor with no drug or legal problems, unlike many other child stars. He once credited his parents for doing the "right thing" with him. He explained:
"I was always in normal public school […] I think a lot of [child stars] are homeschooled and so they don't get [the experience of] having normal friends who aren't actors."
At the moment, Tahj is focused on his career and is not expected to have kids anytime soon. He even joked that his nephews and nieces were the "biggest form of birth control." 

THE MOWRY BROTHERS: TAVIOR
Tavior Mowry is not only the youngest but also the least famous of the family. Shortly after people learned about him, they couldn't stop talking about how "fine" he looked. 
Unlike Tahj, who dropped out of college to resume his acting career, Tavior earned a bachelor of science degree from the University of California, Davis.

At the moment, Tavior is a promising musician (his stage name is Dontae Adisa) and a motivational Instagram speaker with over 250,000 followers.
In July 2020, he made headlines after announcing his engagement to Zandy Fitzgerald. According to Fitzgerald's Instagram post, they met in early 2018 eating "ramen." 
Coming back to Tamera's children, they decided to follow in their mom, aunt, and uncle's footsteps and become actors after binge-watched "Sister, Sister." Tamera's reaction? "Oh, Lord." 
Earlier this year, Tamera shared a video of Ariah showing off her acting skills. In the clip, the five-year-old kid acted happy, sad, mad, and shocked. What a talented family!