Simone Biles Still Competed at the Tokyo Olympics despite Heartbreaking Loss of Family Member
Simone Biles won a bronze medal at the 2020 Tokyo Olympics. What many people didn't know is that the star gymnast silently endured a heartbreaking loss while slaying the competition. Read on to know how she dealt with grief over losing her aunt.
Renowned gymnast Simone Biles is one of the most decorated athletes in the world. Beyond her gymnastics career, she is a staunch supporter of other female athletes and advocates for women's rights.
Biles has been admired for displaying strength and grace in the face of pressures. Recently, the 24-year-old gymnast shocked the world when she withdrew from competing for individual events in Tokyo Olympics.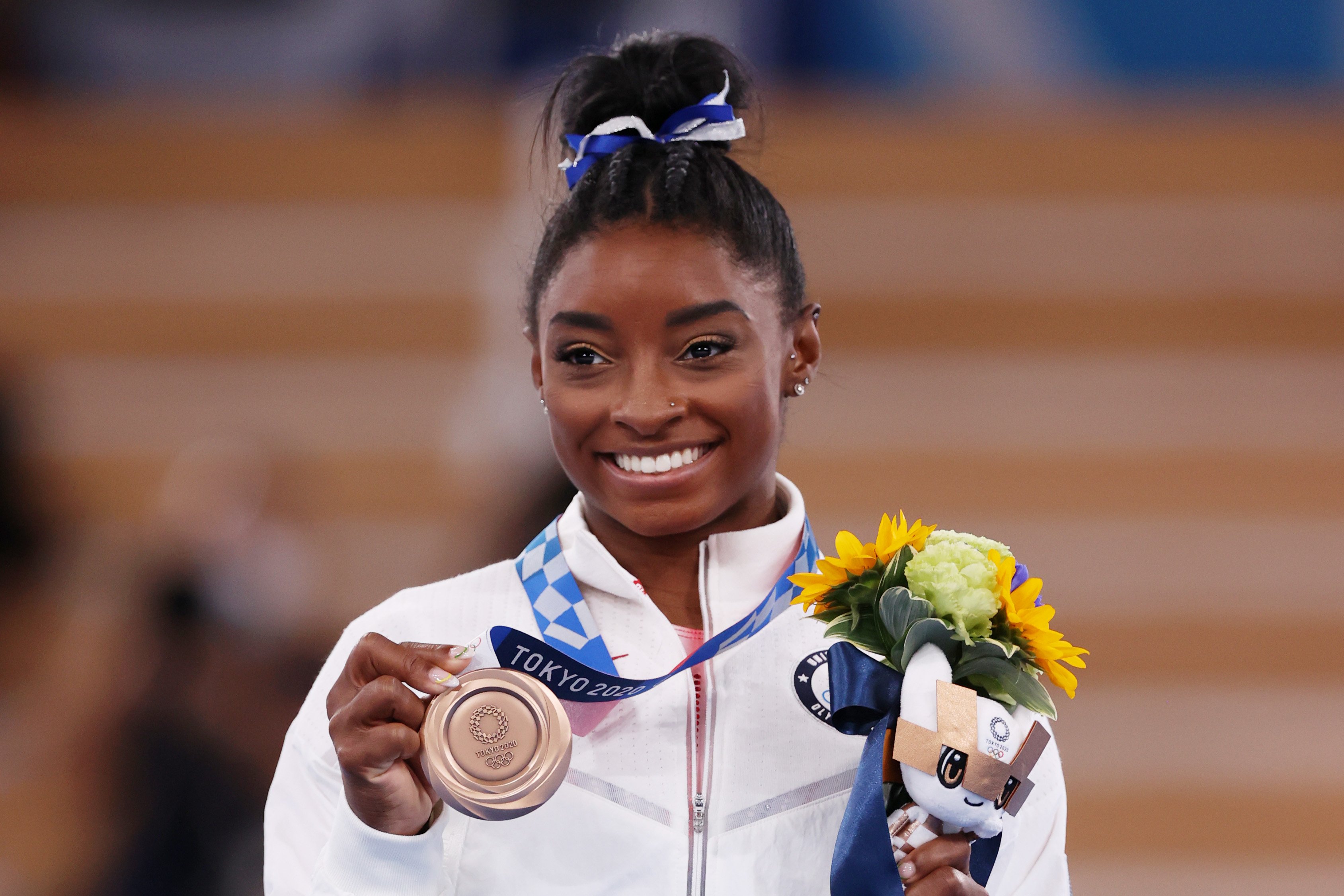 Several fans were at a loss for words and wondered why an extraordinary gymnast like Biles suddenly backed out from the events for which she is famous. Biles later shed light about her surprising exit.
She said she was physically and mentally disoriented after experiencing the "twisties," which causes one to lose spatial awareness during an intense routine. The condition is fatal if not prevented.
Team USA Gymnastics coach Cecile Canqueteau-Landi admired the star athlete for prioritizing her well-being and expressing her true feelings. Biles' teammates were supportive of her decision as well.
After meeting with a sports psychologist, Biles competed again and eventually earned a bronze medal in the balance beam finals. Shortly after her win, she revealed her aunt unexpectedly passed away. Landi said:
"That was another one, I was like, 'Oh my God. This week needs to be over.'"
Following the heartbreaking news, Landi said Biles requested some time off and called her parents. According to the coach, Biles could not do anything about it while in Japan and will deal with the situation once she returns home.
Biles has been in constant communication with her family since the Olympics started. Because of the time differences, she would do video calls with her family at night or sometimes in the morning.
It was cathartic for Biles to speak out against the abuse, a way for her to overcome her trauma.
She said talking to her loved ones has been pleasant and reassuring. Besides her beloved family, her boyfriend, football star Jonathan Owens, has encouraged her to do her best in the competition.
The multi-awarded olympian and Owens have been together since 2020. When Biles withdrew from individual events, her boyfriend sent her a message of support, saying that her strength is unmatched.
After Biles won a bronze medal, the proud 26-year-old Houstons Texans safety celebrated her victory on his social media feed. Owens noted that his girlfriend is still his champion.
He proudly reshared an infographic detailing Biles' achievements, including 25 world championship medals, 19 of which were gold. His girlfriend has four gymnastic skills named after her.
Biles' Olympic journey comes after her brother, Tevin Biles-Thomas, was acquitted of murder charges in June 2021. An Ohio judge dismissed his case because the defense lacked evidence.
In 2019, police arrested Biles-Thomas and charged him with murder, felonious assault, voluntary manslaughter, and perjury in line with Cleveland's New Year's Eve shooting.
Months after the arrest, Biles-Thomas pleaded not guilty. His lawyer, Joe Patituce, previously shared that his client has maintained his innocence for two and a half years.
Family issues did not stop Biles from finishing the Olympics with a medal. Her participation in the competition also holds a more profound significance. In a previous interview, she said she wanted to be a voice for change by using sports as a platform. 
She made her statement after revealing she was one of the female gymnasts who experienced sexual abuse at the hands of former USA Gymnastics team physician Larry Nassar.
In 2016, police arrested Nassar who eventually pleaded guilty to sexual abuse. The former doctor is serving his jail term and reportedly faces up to 175 years in prison.
It was cathartic for Biles to speak out against the abuse, a way for her to overcome her trauma. "I knew that by sharing my story, I would help other survivors feel comfortable and safe in coming forward," she said.