Bow Wow's Look-alike Daughter Shai Slays in Neon Yellow Swimsuit with Mom Joie Chavis in Beach Pic
In a striking neon swimsuit, rapper Bow Wow's beautiful daughter, Shai Moss, recently hit the beach. She flaunted her look in a photo together with her mom, Joie Chavis, and half-brother. Check out the dazzling snaps below. 
Rapper Bow Wow has been in the entertainment industry for more than a decade. The 34-year-old hip-hop star and former child actor, whose real name is Shad Gregory Moss, gained prominence in 1990.
Besides his successful career, Bow Wow is a proud dad to Shai Moss, a talented dancer and rising actress. He shares his 10-year-old daughter with his ex-girlfriend, professional dancer Joie Chavis.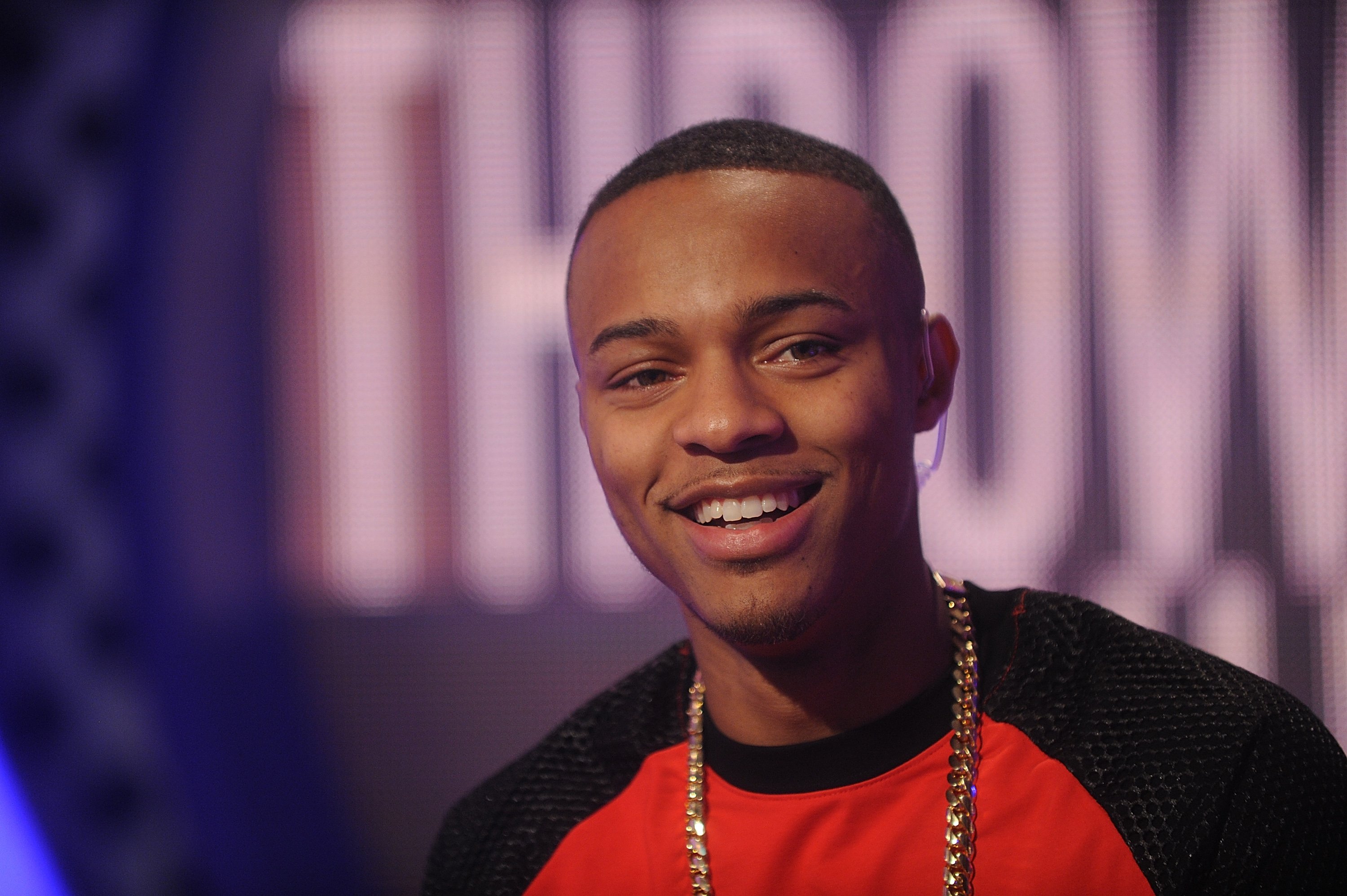 Besides her incredible talent, Shai has captivated the world with her sense of style. Recently, Chavis shared three photos of her daughter and son, Hendrix Wilburn, enjoying a day at the beach. Chavis wrote:
"Hendrix doesn't wanna take pictures, or listen. Boys. SMH lol [sic].😆"
Hendrix, Chavis' son with rapper Future, did not seem to cooperate with his mom in the snaps, but several fans found the boy adorable. An amused fan gushed, "That's them boys for you [sic]."
Besides Hendrix, fans zoomed their focus on Chavis and Shai, who looked stunning in their swimsuits. The photo showed the mom of two wearing a stylish two-piece blue bikini with intricate designs.
The fashionista mom wrapped her left arm around her daughter, who looked happy she was on the beach in perfect weather with her little family. Shai donned a neon yellow swimsuit. 
The mother-daughter duo dipped their feet in the shallow area of the ocean while 2-year-old Hendrix enjoyed the sand. Looking off the camera, the little boy focused his attention on something far away.

"Yess Shai in her Neon [sic]," a fan commented. Some appreciative fans noted that Chavis looked great in her swimsuit as it highlighted the remarkable shape of her thighs and hips. 
Amid Bow Wow's close bond with Shai, Chavis previously revealed she did not receive child support from him and Future.
While Shai let loose her long wavy hair, Chavis opted to have the upper section of her hair tied up. Speechless fans left fire emojis and heart images under Chavis' breathtaking pictures.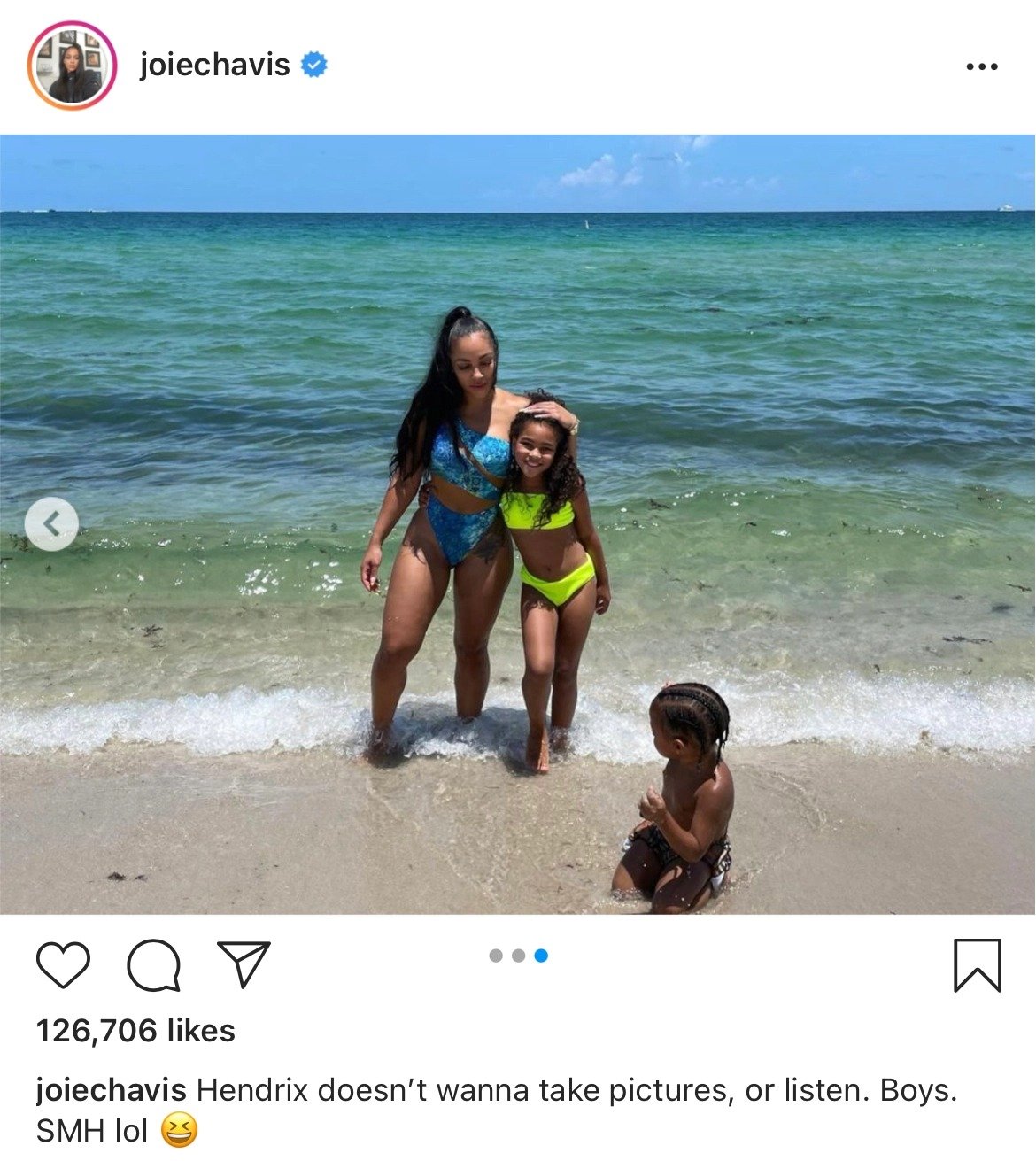 Chavis and Bow Wow welcomed Shai in April 2011, not knowing they would give birth to a future entertainment star. Early this year, the little social media star landed her first major acting gig.
The news comes after Shai shared her professional photos on her social media feed. She noted she went through a series of auditions and attended acting classes before landing her first project. 
Shai's latest milestone excited her proud parents. It is no surprise Shai is joining the entertainment industry, considering her father previously appeared in numerous films, including the 2002 film "Like Mike."
Bow Wow returned to acting years after staying away from the big screen, and he plans to focus on it. He appeared in the newly-released "Fast & Furious" sequel "F9," where he starred with actors Vin Diesel.
During the film premiere, he graced the event with Shai, where they posed against a large movie poster. He wore a black shirt, a matching black vest, pants, as well as white sneakers.
He sported a braided hairstyle, shades, and a silver necklace. Meanwhile, Shai wore a floral printed dress and sandals as she smiled sweetly with her hair cascading down to her shoulders. 
Amid Bow Wow's close bond with Shai, Chavis previously revealed she did not receive child support from him and Future. Her statement comes after online users described her as a "gold digger."
The YouTube star defended herself and clapped back by explaining that she can provide for her children despite not asking her kids' fathers for financial support.
Following eight years of dating, Chavis broke up from Bow Wow in 2017 and then dated Future until they split in 2019. Recently, Bow Wow became a father again after welcoming a son with model Olivia Sky.