Here Is How Meghan Markle and Kate Middleton Used the Same Type of Jewelry to Honor Their Kids
Meghan Markle and Kate Middleton have plenty in common, but their jewelry choices may be the most similar. See how the royal wives honor their loved ones with their precious trinkets. 
Although marrying into a royal family may have its pitfalls, there have been some great gifts for royal spouses, such as their children. Fans have seen examples of this with Meghan Markle and Kate Middleton. 
Another thing that is common among the royals is using expensive accessories as heirlooms and symbols. Both Markle and Middleton are fans of this royal trend and have recently been spotted pulling it off recently.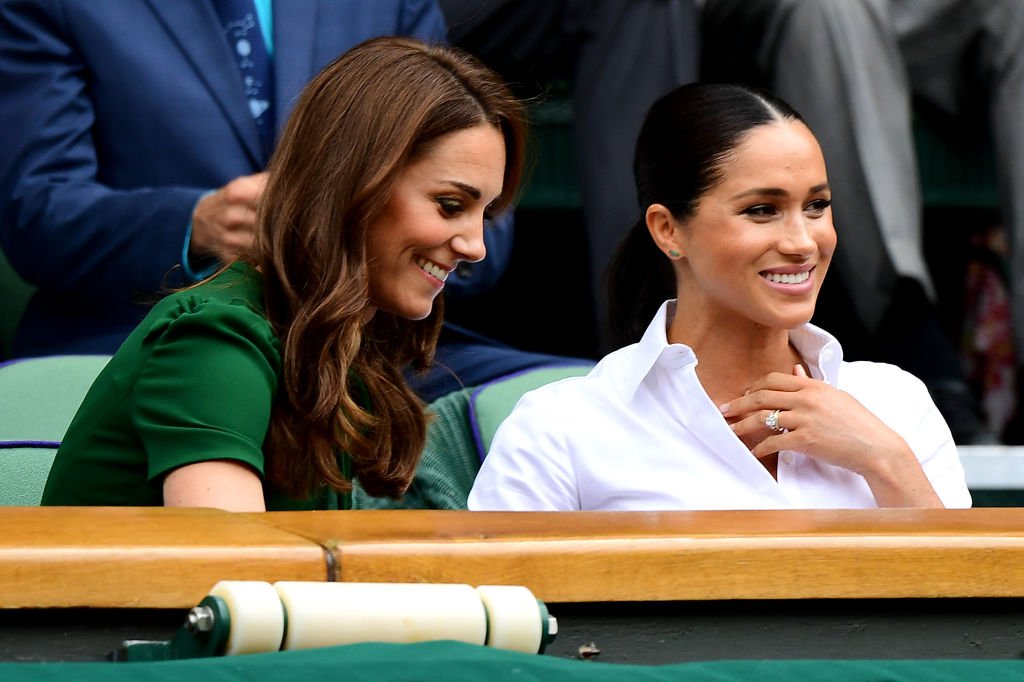 Last September, Kate Middleton was spotted out at a park in London where she met with her parents. Middleton, usually praised for her style choices, was dressed casually for the outing but still looked as fashionable as ever. 
The duchess wore a white top, pink trousers, and white canvas sneakers to the park. However, it was the gold neck jewelry she wore on the day that truly caught the public eye's attention this time around. 
Kate Middleton Wore a Necklace with a Sweet Dedication to Her Three Children https://t.co/wVOcqo8ph5

— Harper's Bazaar (@harpersbazaarus) September 22, 2020
Middleton's dainty necklace accessory featured three pendants that contain a special meaning. Upon closer inspection, one can see that the pendants are etched with the duchess's children's initials. 
The beautiful jewelry item is similar to another piece that Middleton owns, which also honors her offspring. The necklace in question is another gold chain with one round pendant that features the initials of her three children. 
In addition to the little princes and princess's initials, three diamond stars on the pendant give it a more precious detail. Stars also seem to be a common theme among the family as Meghan Markle has recently adorned her own version. 
Markle recently celebrated her 40th birthday with a new video for the Archwell Foundation website. The clip, which featured actress Melissa McCarthy, announced a campaign in honor of Markle's milestone.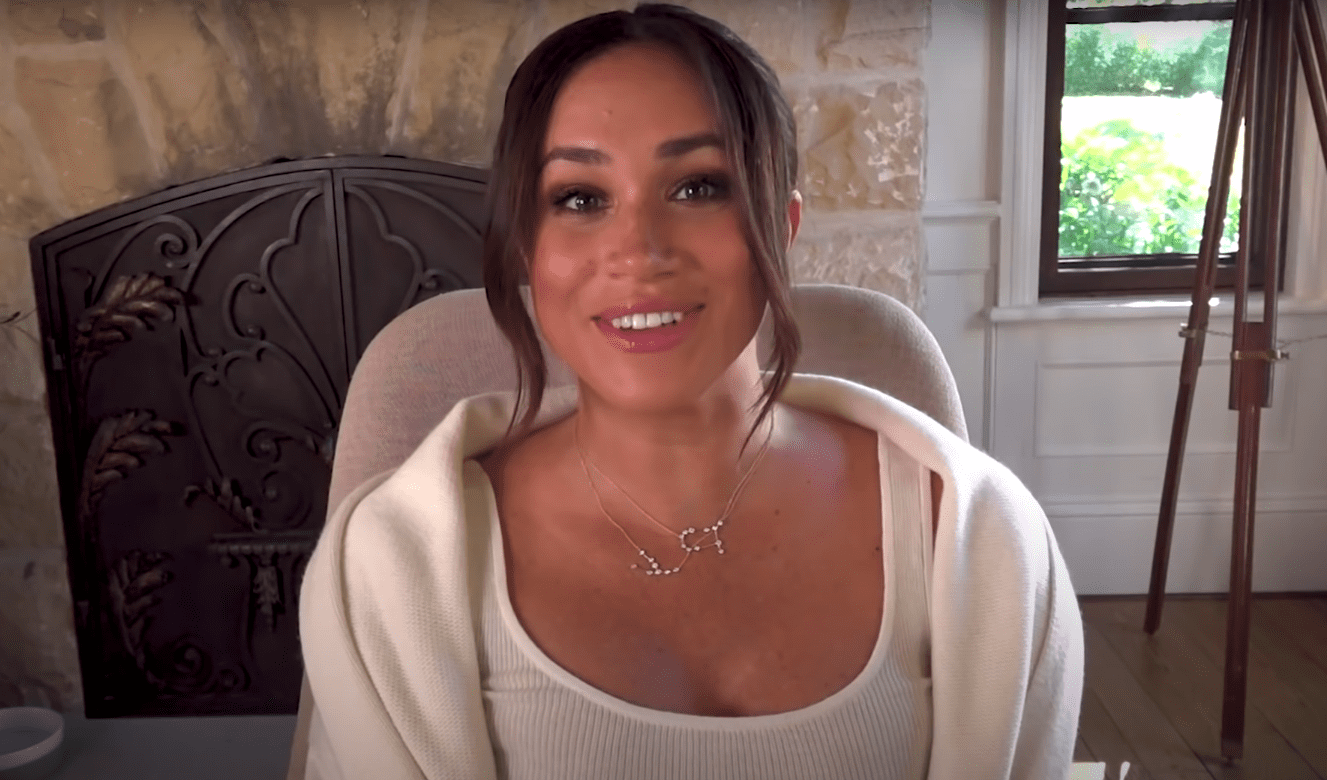 Eagle-eyed audiences noticed that Markle was wearing two Logan Hollowell gold necklaces that honor her children. One necklace is the Taurus constellation, and the other is the Gemini to represent Archie and Lilibet's zodiac signs. 
Again, that was not the first time Markle kept her loved ones close to her heart with a stylish accessory. She was previously seen sporting a necklace adorned with Harry and Archie's initials while watching a tennis match.
It is no surprise that the two most stylish women in the royal family share a similar way of showing their affection. This detail about them may also result from their relationship, which we've learned may not be as strained as reported. 
The two women met in 2017 before Markle and Harry were engaged and reportedly hit it off. However, tabloids started shifting the narrative over the years, presenting a feud fueled by jealousy to the public. 
Several reports claimed that the bond between Markle and Middleton was at a breaking point and even accused Markle of making her sister-in-law cry. Thankfully, the former duchess clarified that the reports were false. 
Instead, Markle revealed that the incident was, in fact, the other way around and that Middleton had made her cry. However, Markle added that the duchess was gracious about it and apologized with a note and flowers. 
Furthermore, Markle also called Middleton a "good person" and blamed the media for pitting the two against each other. Markle then concluded the topic by explaining that the public can love both women instead of making them rivals. 
Both women are clearly supportive of each other and have too much in common to make them complete enemies. The royal spouses may also be too busy picking out their latest sentimental jewelry items to be feuding with each other.