Joseline Hernandez Heats It up in Bejeweled Swimsuit & Knee-High Boots after Surprising Major Haircut
Television personality and rapper Joseline Hernandez debuted a new look in her recent posts on Instagram, surprising her legion of fans. Check out her latest haircut.
Joseline Hernandez has been a constant fixture on American television. The 34-year-old Puerto Rican star shot to fame after starring on the hit reality show "Love & Hip Hop: Atlanta."
Besides being a reality star, Hernandez is also a rapper and actress. She juggles her busy career with motherhood. She is a doting mom to four-year-old Bonnie Bella, whom he shares with ex-boyfriend Stevie J.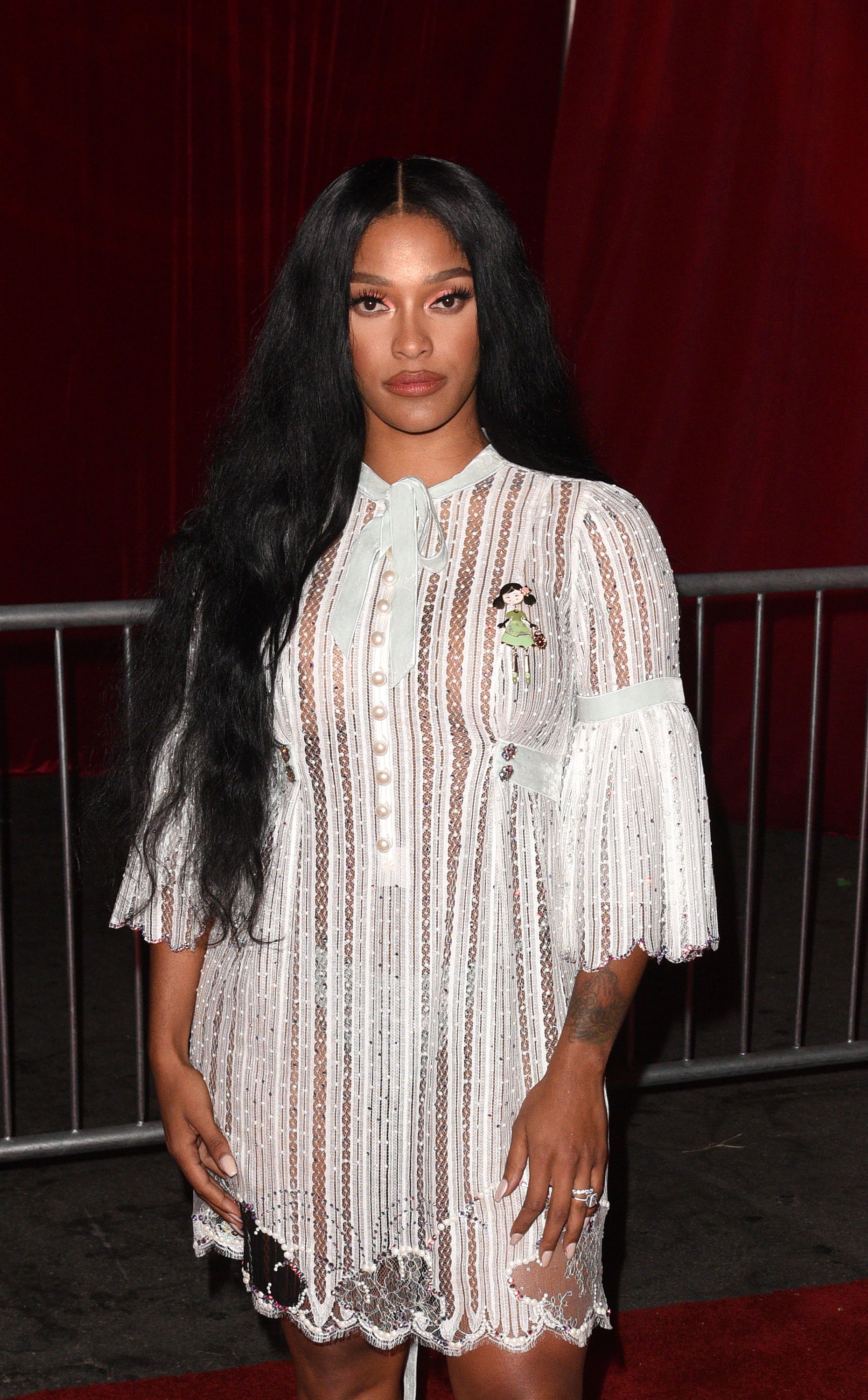 Despite having many responsibilities, Hernandez has maintained a fit physique, which she bared in all its glory in a sensational snap she recently posted on Instagram with the caption:
"Puerto Rican Bombshell! #1 Show in the country #1 in eveything I do! Get use to it baby [sic]!"
While she left little to the imagination with her tiny swimsuit, what caught her fans' attention was her new buzzed haircut. It was a complete surprise because her long wavy hair had been a part of her signature look.
She gave a fierce look as she posed by the doorway leading to a pool rocking her bejeweled swimsuit, which she paired with pink boots. Her swimsuit's deep neckline reveals her ample bosom.
During the interview, the feisty reality star pointed out that Williams always compared her with people.
The "Joseline's Cabaret: Miami" star angled her hip to one side as she stretched her hands to hold the sides of the door. She accessorized herself with a thick necklace, bracelets, and large earrings with beads.
She sported a pair of chic sunglasses that matched her short blonde hair. She held an intricately designed purse in her right hand. Behind her was a beautiful pool with turquoise water.
Lush trees were also visible against the sky, which appeared a little gloomy. True to her proud caption, Hernadez posed as though she has conquered the world.
Her avid followers praised her in the comments section, mostly through dropping positive emojis like clapping hands, fire, red heart, and clinking wine glasses.
While many fans adored her looks and admired her drive for success, some called her out for her alleged negative attitude toward people. A fan commented that the reality star should humble herself.
"If this is how you have to act to be the #1 show... go off, sis," one disappointed fan commented. Another pointed out that she treats people around her badly.
Hernandez is not new to criticisms and controversies. Drama seems to have become a part of her brand. Most recently, she and renowned television host Wendy Williams had a heated on-air interview.
During the interview, the feisty reality star pointed out that Williams always compared her with people. In a separate interview after the incident, Hernandez branded the host as "rude."
Besides Williams, Hernandez has also been at odds with her ex-beau, Stevie J. The former couple has been locked in a custody battle over their daughter.
On a happier note, the reality TV star is over the moon with her engagement to her boyfriend, DJ Balistic, whose real name is Ricardo LaMarre. The couple's relationship has been an open book.
They bared their relationship issues on the reality show "Marriage Boot Camp." On this show, they also addressed these issues, which include Hernandez's fear of being abandoned because of past trauma.
DJ Balistic's proposal to Hernandez was also featured on the show. Getting down on one knee and holding out a ring, he told her that he wanted her to be with him forever.