Meghan Markle Stuns In $ 3,385 Diamond Jewelry Set during 40th Birthday Video - Hidden Meaning Revealed
Meghan Markle has always exuded a sense of style and fashion that many only admire from afar. It was no different for the mother of two during a recent video where she wore expensive diamond jewelry.
The Duchess of Sussex, Meghan Markle, just turned 40, and her style seems to get better as she ages. In a recent video, she donned a $ 3,385 diamond jewelry set that had people's jaws dropping.
Do not, however, be fooled to think that the jewelry was only to make a fashion statement. The necklaces had sentimental value as they featured Archie and Lilibets star sign constellations.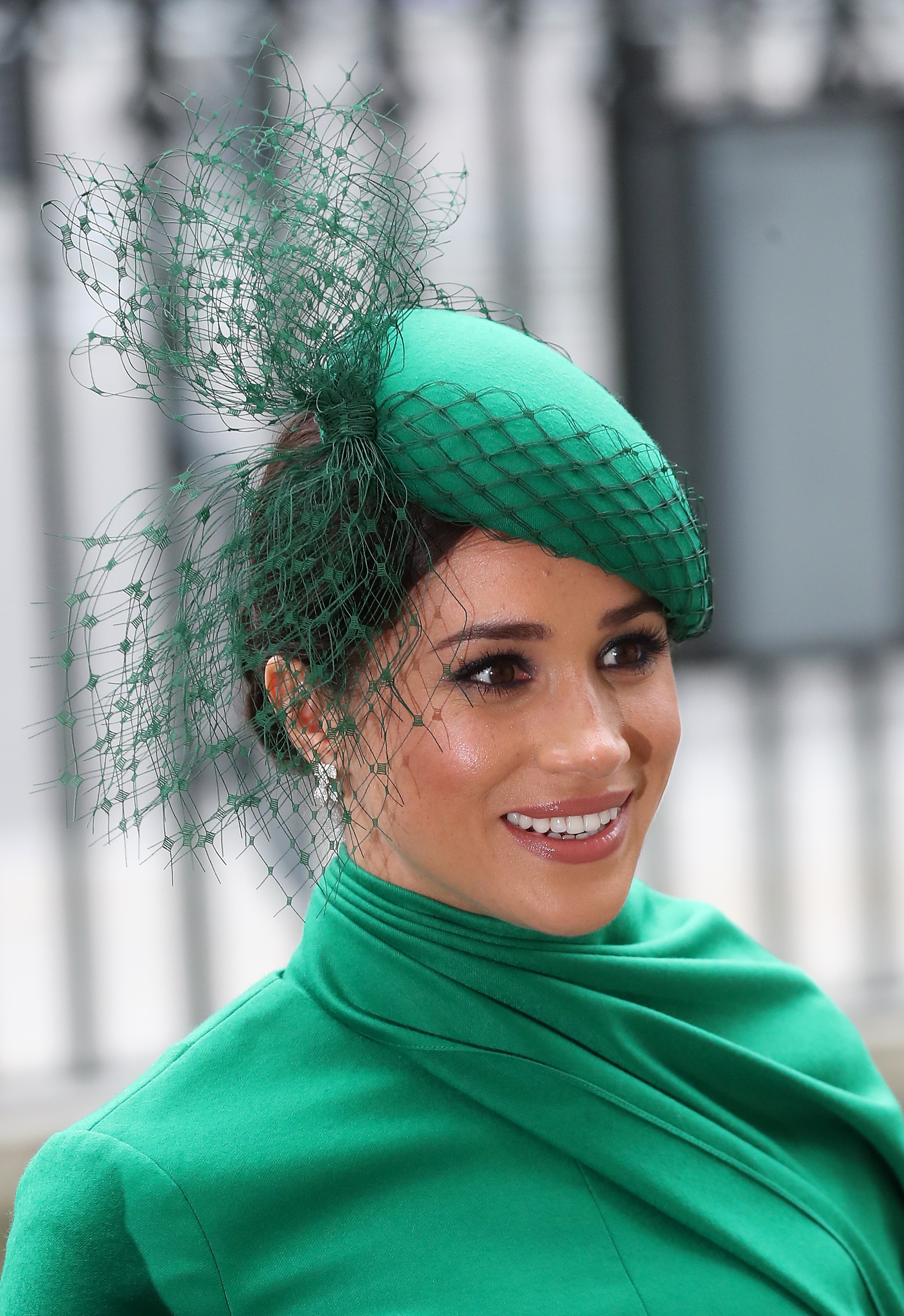 In the short video posted on the Archwell website, the former "Suits" actress wore the silver necklaces that had a Gemini sign which represented Lilibets birth month, June.
The other had a Taurus sign for Archies birth month, May. The necklaces are a part of Logan Hollowell's collection and are also available in white sapphire, diamond, and 14k gold.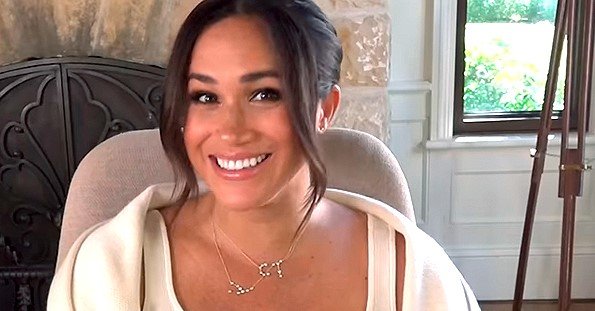 The Gemini constellation necklace goes for a whopping $1,785, while the Taurus necklace is $1,600. Besides the gorgeous sentimental necklaces, Markle was in an all-white outfit, with brown suede heels.
She was speaking to Mellissa McCarthy, saying she was requesting forty of her friends to commit 40 minutes to support women that are resuming work after the global pandemic. She said:
"Here's the idea, because I'm turning forty, I'm asking forty of my friends to donate forty minutes of their time to help mentor women who are mobilizing back into the workforce."
And it is not the first time that Markle is donning beautiful necklaces as a tribute to the people she holds close to her heart. At the US Open final in 2019, Markle wore a gold necklace with two dog tags that featured the initials H and A -for Harry and Archie.
The 14-karat-gold neckpiece was from the Mini Mini Jewels and retailed at $250 for a single dog tag. At the event, Markle also wore a denim dress and a gray coat over her shoulders.
In February 2019, when heavily pregnant with Archie, Markle stepped out in trainers, a baseball hat, and a low-key outfit, but fans noticed something glinting from Markle's neck.
Before [Markle] and Harry made their relationship official, she hinted at it by wearing a necklace with the initials H and M.
The now mother of two wore a necklace that had the name "mummy" on it. The golden neckpiece was believed to be a gift during her baby shower, which lasted five days and was held at the 57,400 euros a night Mark Hotel.
Markle's love for jewelry with letters is known, and she has been seen donning necklaces with her initial "M" before. Before she and Harry made their relationship official, she hinted at it by wearing a necklace with the initials H and M.
The young parents have settled well in the US, following their exit from their royal life at the beginning of the year. They continue to raise their son Archie, and their new baby Lilibet, whose birth was announced on Instagram by a close friend Misan Harriman who wrote:
"Lilibet has arrived! Congratulations to my brave friend and her lovely family!"
Harry and Markle say that the outdoor space at their new Santa Barbara home is doing the family a lot of good for Archie as he gets a lot of play space and takes walks with his family.
They also say that he is growing up fast with his dad adding that whenever anyone leaves the house, he always asks them to drive safe. He is taking his role as a big brother to Lilibet well. 
Lilibet, born in June, was named after Her Majesty the Queen, her grandmother, while her second name Diana is to honor her grandmother, Princess Diana.