Some People Think a Homeless Man from Mysterious Videos Is Building a Time Machine
When a TikToker shared a clip of a homeless man busy looking at sequences of intricate drawings, he claimed the man might be building a time machine. Now, netizens have added their own intriguing theories! 
A mysterious TikTok account, @comeatmebhai, has convinced many online community members that a homeless man might be a time traveler or in the process of constructing a time machine.
The drawings which can be seen on an unlocated building's glass windows look detailed. They seem to portray some machinery along with complicated number sequences and measurements.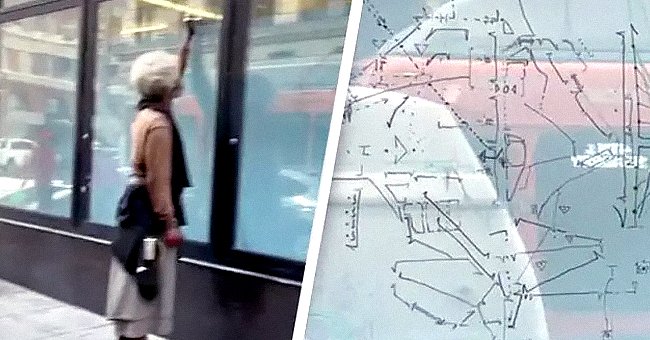 THE CLIP CAUSED SOME CONCERN
With millions of views and a handful of videos that cover this topic, the TikToker has caused a level of suspense and concern amongst his massive audience. Many of them believe the homeless man knows something we don't. 
The clip pans as the homeless man is seen staring at the illustrations carefully. The caption poses the following question: "Homeless man building [a] time machine?"
ONLINE DEBATE
The other clips on the TikTok account claim to showcase receipts that are dated 2046. One of the purported receipts mentions Neuralink, Elon Musk's 'brain chip' start-up company.
Many netizens suggested that the homeless man was working on a "secret formula," and one user added: "He probably became homeless when they discovered what he was [trying] to do."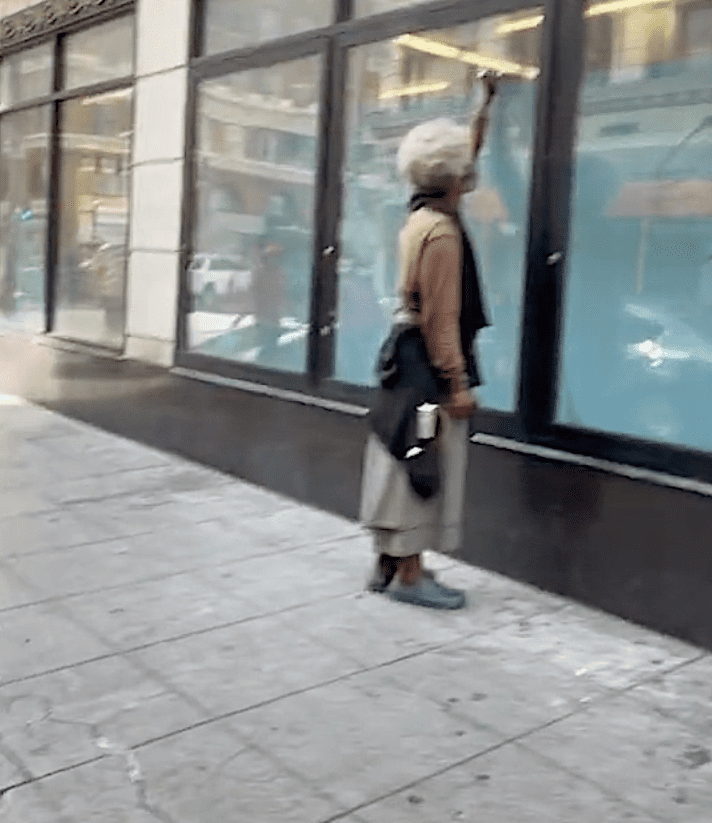 NOT CONVINCED
While all of the content on the TikTok account alludes to Information about time travel and offers elaborate detail and room for interesting theories, many netizens were not convinced. 
A user said: "I'm an engineer, and even the simple equations he wrote down don't make sense and are wrong." At the same time, another commentator agreed and stated that the man's shapes and numbers don't add up.

CALCULATIONS FROM THE FUTURE
However, someone else pointed out that the homeless man might be using "twisted calculations" that have yet to be discovered by our generation.
Regardless of the clip's authenticity, most users seem fascinated by the content. With millions of views and thousands of comments, this TikToker has grabbed the world's attention with his time travel theories.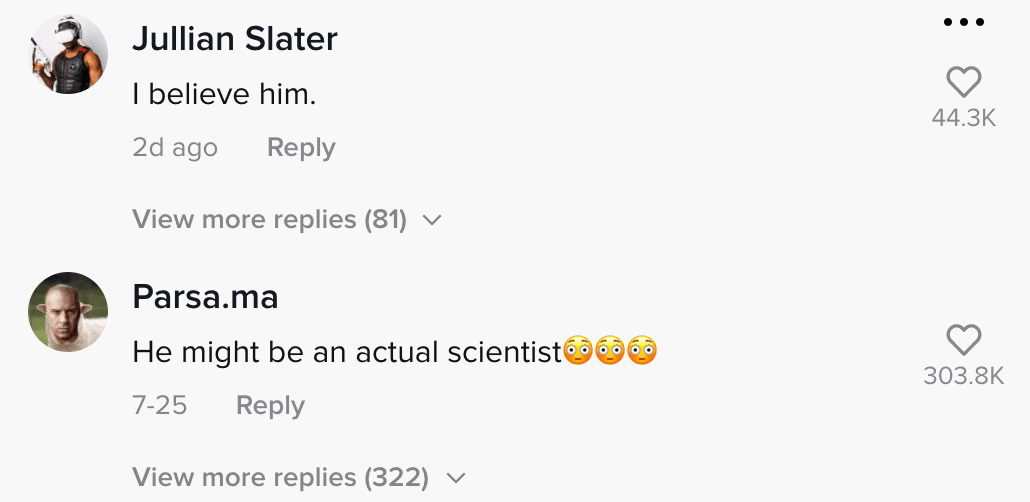 INTRIGUED BY TIME TRAVEL 
With hundreds of movies featuring the ability to time travel, the concept is one of much speculation and intrigue. As humans, we actually time travel into the future every day, at one second per second.
However, humanity's fascination with the topic is linked to the more extraordinary forms of journeying through the past and future. The homeless man in the TikTok video is not the first person suspected to be a time traveler...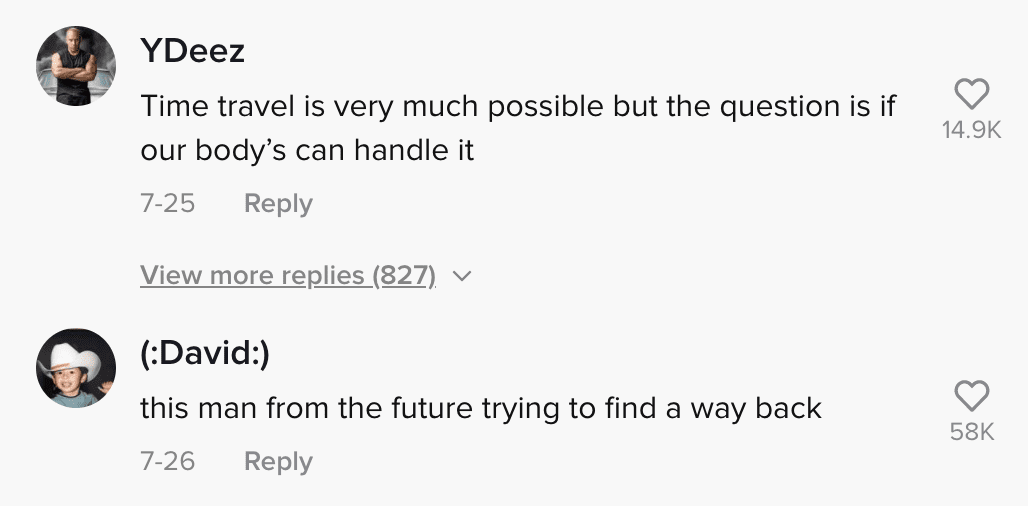 EDWARD, THE TIME TRAVELLER 
In 2018, a man known as Edward purported that he was transported thousands of years into the future. He claimed that he was transported to Los Angeles and stated that it was completely submerged underwater. 
He also added that this future setting was "unbelievable." Whether or not his story is true, people remain drawn to it, and only time will tell if it has any validity.