Weekly Infographic: Everything You Need to Know about the Olympic Games in Two Minutes
The Olympics first began on Zeus' doorstep as a way to honor The King of The Gods. These sacred games were once the center of Greek civilization, and now they're the center of the world. However, the Olympics are no longer held to please Zeus but rather to celebrate our modern athletes.
The modern Olympics were meant to be a way to stop conflict and replace it with friendly competition, and while they may fall short of that, they have given us some truly memorable moments.

The Olympics are believed to have begun in 776 B.C. as a tribute to the Greek god Zeus. The games were then banned for over 1,500 years after a Christian emperor named Theodosius issued a ban on all "pagan" festivals. The games were then derailed again in the early 1900s because of World War I and II.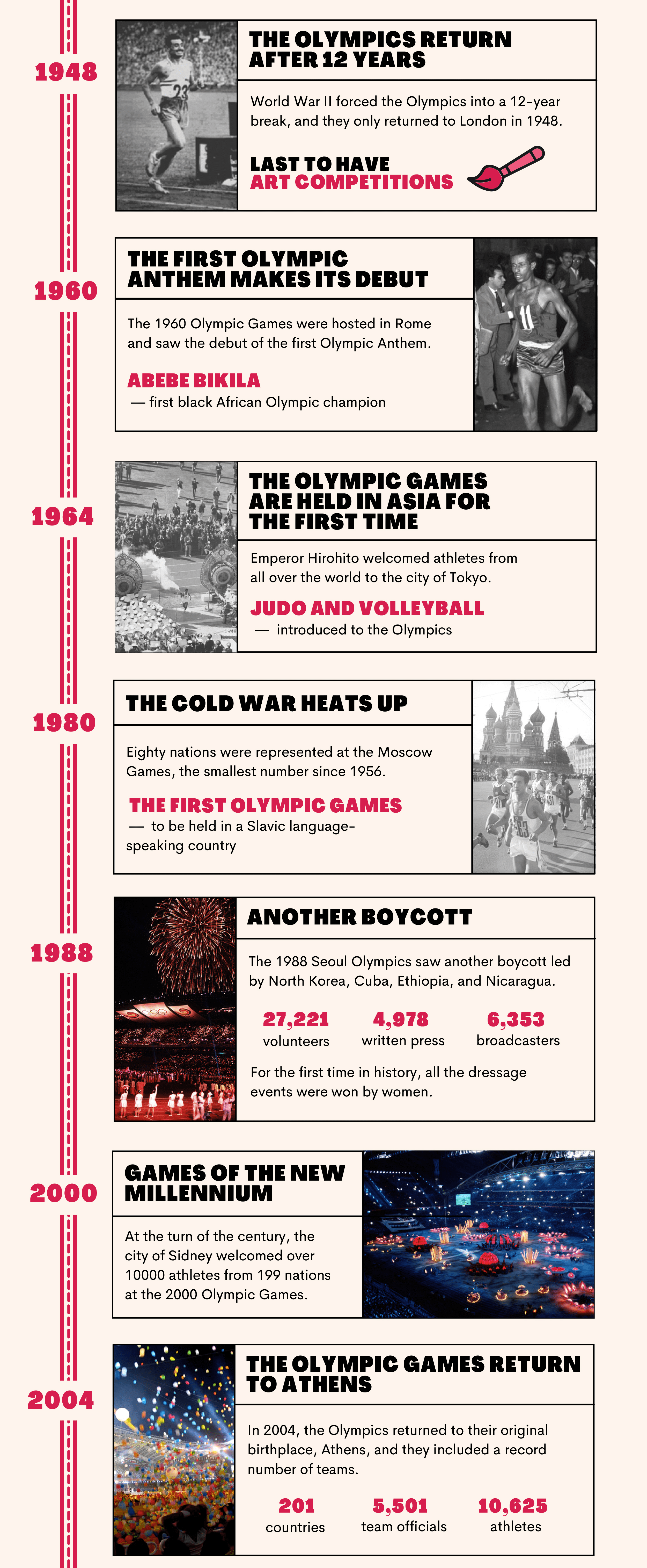 The end of World War II saw the return of the Olympics and the birth of a fierce rivalry. The U.S and the Soviet Union went toe-to-toe, and the best athletes from both nations dominated the Olympic games. Towards the end of the 20th century, the Olympics expanded, allowing more nations to compete.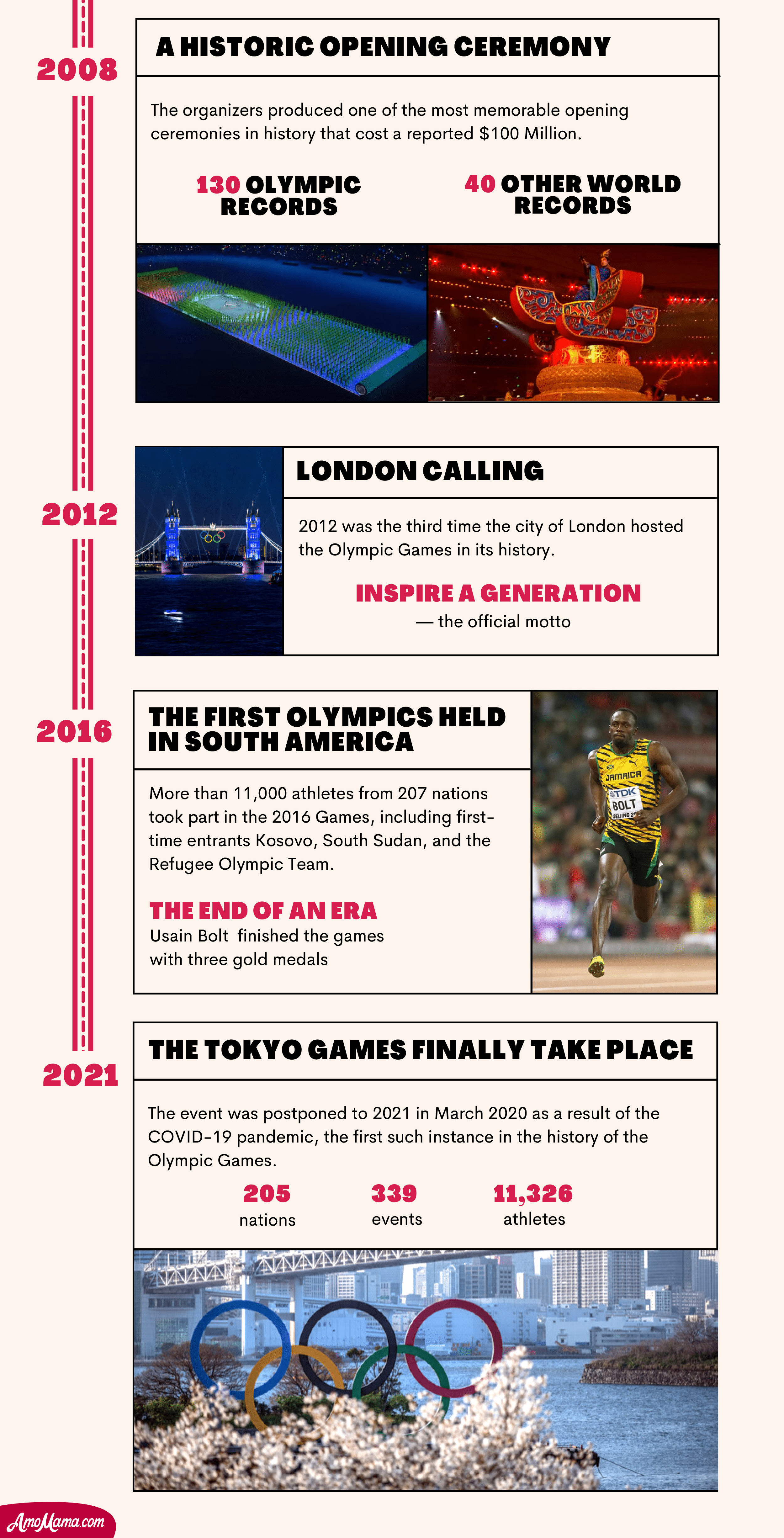 At the beginning of the 21st century, the Games evolved yet again and included a host of new countries and sporting events. A new breed of athletes was born, and they broke several historical records that once seemed impossible. This, coupled with considerable investment in the Olympic Games, turned them into the greatest spectacle on earth.
The 2020 Tokyo Olympics are almost at their end, but there may be a few more records broken before then. As the Games continue to evolve, so do the athletes competing in them, which can only bode well for the future.