Mike Epps' Heavily Pregnant Wife Kyra Looks Glowing in White Dress while Cradling Her Baby Bump in Pic
Mike Epps and his wife, Kyra Robinson, are excited about becoming parents for a second time. Before the latter's due date, she posted a pic of her huge baby bump on social media.
Comedian Mike Epps and producer Kyra Robinson have been married since 2019. The couple already has a daughter and are now expecting their second child. They can't wait to meet the new baby.
On July 29, Robinson posted an adorable photo of herself cradling her baby bump with a caption, "God-given gift that Ill cherish forever." She expressed her gratitude to all who helped her with the shoot.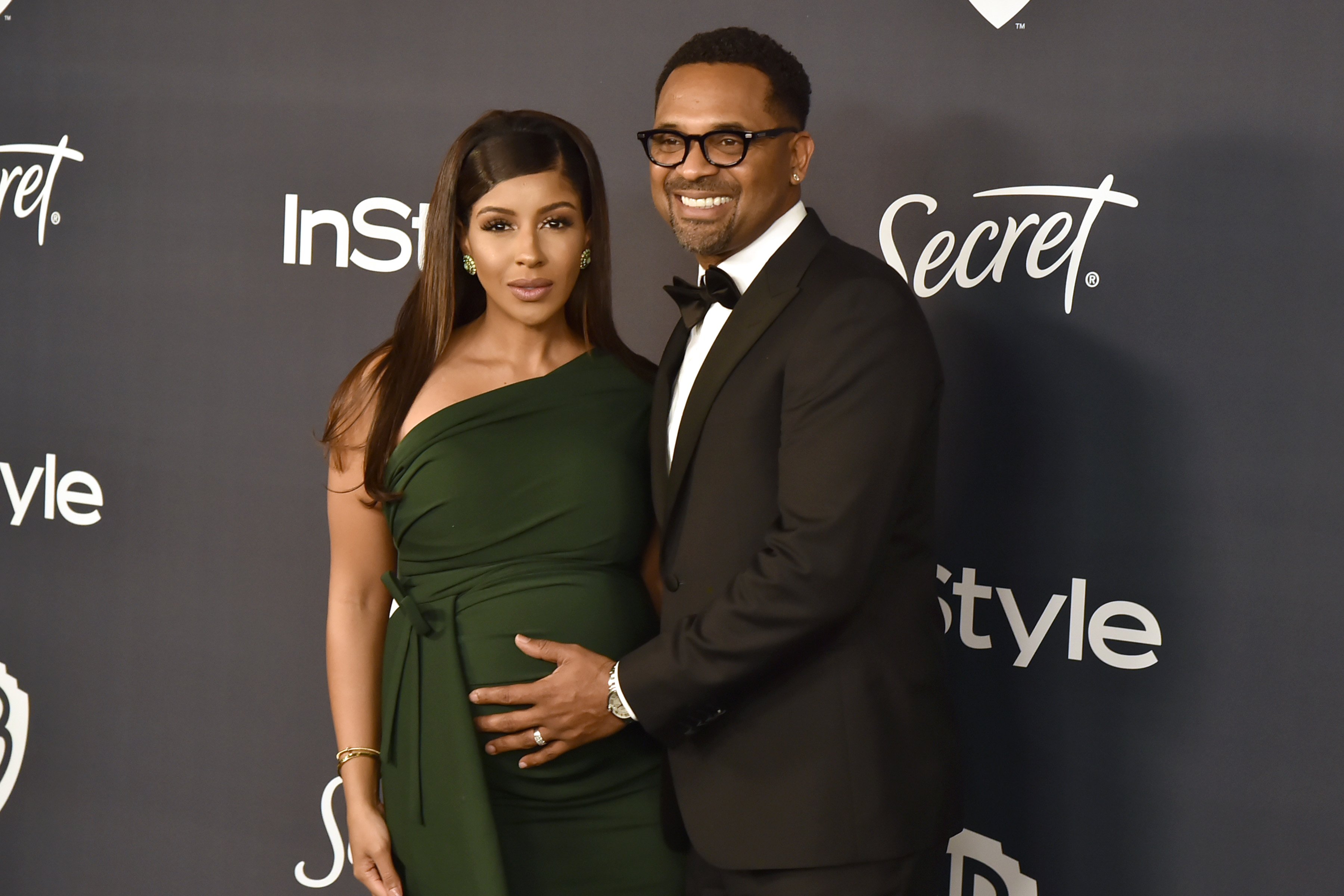 BEAUTIFUL PREGNANT WOMAN
In the picture, Robinson is seen wearing an elegant white dress. With make-up that enhanced her natural beauty and with her gorgeous hairstyle, the expectant mother was breathtaking.
Epps and Robinson announced their second pregnancy on social media last June. In a stunning picture, Robinson is seen holding her growing belly. Sharing the same image, the comedian wrote:
"God bless my beautiful wife 💝 we prayin 4 a son 🙏🏽🤞🏽 ."
HOPING FOR A BABY BOY
During an interview with Tamron Hall, Epps and Robinson reiterated they hoped to have a boy with their new pregnancy. In March 2020, the couple welcomed their first child, daughter Indiana Rose, into the world.
While Epps has four daughters from past relationships, Robinson is a first-time parent when she gave birth to Indiana Rose. Meanwhile, Epps reportedly started dating Robinson as his divorce from Mechelle McCain was still pending.
EPPS' PAST RELATIONSHIP
In February 2016, McCain said she was caught off guard by divorce talk after learning Epps had a girlfriend. Although Epps and Robinson didn't reveal their relationship at first, he came out about it amid his legal battle with McCain.
Both of them shared photos on social media and seemed to be madly in love. Subtly, their wedding announcement was posted on their Instagram accounts in May 2018. They tied the knot in June 2019.
INTIMATE CEREMONY
Epps and Robinson's big day was held in Newport Beach, California. The couple exchanged vows with the ocean as a backdrop during a private ceremony in front of 200 of their closest friends and family. 
Both the bride and groom are from the Midwest; therefore, they place significant importance on their families from Indianapolis and Chicago to accompany them to their wedding on the West Coast. 
FACTS ABOUT KYRA ROBINSON
Robinson once mentioned that she was a producer for an Oprah Winfrey Network (OWN) show. She conducted interviews with reality stars and experts on her (now defunct) website and YouTube channel.
Among Robinson's credit list as a producer are "Paternity Court," "Just Keke," and "Sex Box." She has worked in the television industry for many years, gaining experience at MGM and Telepictures.
A 2018 interview with Robinson revealed that she always dreamed of becoming a news anchor, so she initially decided to go the practical route. At 18 years old, she attended Columbia College in Chicago.
Robinson then interned for six months at NBC's investigative unit under Lisa Parker. According to Robinson, her internship made her realize that this wasn't the career she wanted, so she moved to Costa Rica.
She studied Latin American history and journalism there and came back to her home country shortly after that. At 21, Robinson made her own television show and pitched it to a friend who worked at OWN.
"She ended up showing her friend at WME, and they wanted me to fly to L.A. I literally had nothing," Robinson said. "I ended up working with Candi Carter, who worked with Oprah." The rest is history for her career.