Bernie Mac's Granddaughter Bears Strong Resemblance to Him Showing 2 Teeth in Beige Outfit in TBT Photo
Bernie Mac was a talented actor and comedian who featured in a series of hit Hollywood movies. Before his untimely death in 2008, the actor got the chance to meet his only grandchild.
During his prime, Bernie Mac was easily considered the best out there in the business of comedy. His hit TV series, "The Bernie Mac Show," was a hit in the years it ran from 2001 to 2006.
While his career was a huge success, his personality was a thrilling experience. Before his shocking death, Mac got the chance to meet his granddaughter, who many believe looks like him.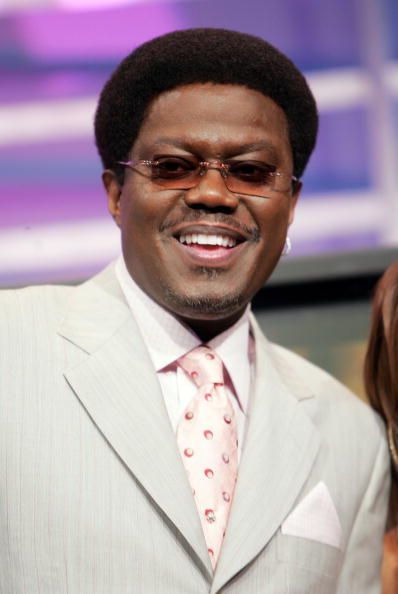 STUNNING THROWBACK PHOTO
Je'Neice McCullough, Mac's daughter, had done her best to keep her father's memory alive since his death. The mother of one only needs to see her daughter to remember what her father looks like.
Jasmine, who McCullough shares with her husband Theatris Childress III, has grown to become a stunning teenager, but sometimes, Mac's daughter loves to share a sweet throwback to show the resemblance between Jasmine and her late dad.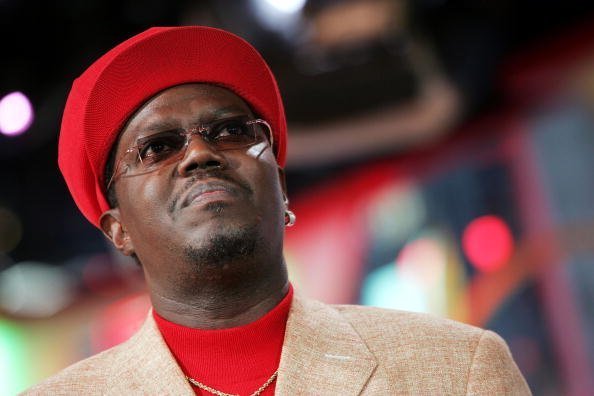 Recently, the 42-year-old shared a lovely throwback picture of Jasmine as a little girl alongside some sweet words as a tribute to her teenage daughter, who she fondly calls "Fizzle."
In the picture McCullough shared, Jasmine, a toddler, wore a lovely smile with her two teeth. The smile will not be a strange sight to most fans who recall seeing a similar smile on the legendary comedian, her grandfather.
Even as a toddler, Jasmine's resemblance to her grandfather was uncanny. From his eyes to how she smiled, everything pointed out that Mac's genes were strong and made his granddaughter almost a twin of his.
In her caption to the post, the proud mom jokingly said Jasmine had the face of a terrorist while adding that she was adorable. McCullough has never hidden how motherhood was for her, but it has become an experience she has embraced.
JOY OF MOTHERHOOD
The doting mom gushed over her daughter in her post, adding that Jasmine pushed her into motherhood. However, she added that she was ill-prepared for what it would take to be a mom.
The 42-year-old noted that she found herself emotional and in tears during her first few days of being a mom as she battled with the guilt of incompetence, thinking she had failed her newborn daughter in her duty as a mom.
After her initial challenge, Mac's daughter finally eased into life as a mother after realizing that motherhood begins the moment a child is welcomed into the world. 
These days, McCullough considers Jasmine her biggest blessing and her best teacher in life. She wrote, "The Fizzle has proven to be such an amazing teacher, my best one if you want my honest opinion."
"She has taught me so much about love, standing in my truth and my power, about harmonious and authentic living," she added. This would not be the first time the 42-year-old has opened up in motherhood.
In a different post, McCullough detailed her fears and challenges at becoming a mom. Then, when no one else understood her, her famous dad was there to support her.
MAC, A DOTING GRANNY
Jasmine was only 2-years-old when her granny passed, but the little time was enough to allow Mac to enjoy life as a grandfather. The Ocean's Thirteen actors once revealed that he had different experiences as a father and as a grandpa.
Mac felt he was a great dad to his daughter. In a post, the comedian was quoted saying, "My daughter was a beautiful child. I never had to baby-sit her too tough because I was blue-collar back then – I used to comb my daughter's hair, take her to school in the morning."
Mac's experience with Jasmine was quite different. The comedian noted that his little granddaughter would let everyone hold her but him.
He said, "My granddaughter is different. She's fair-skinned. She lets everybody hold her but me. You know, I thought she was prejudiced." despite that, the actor was sure of his love for his sweet Jasmine.
LAST DAYS AND DEATH
On August 9, 2008, the world woke up to the sad news of Mac's passing. The actor was reported to have died from complications from pneumonia. Thousands of fans flocked to the hall of his memorial to pay their last respect.
As at the time of his death, Mac was 50. His widow and wife of over three decades, Rhonda recalled Mac's last moment as he lay on the hospital bed. Rhonda revealed that Mac was visibly shaking as he continued his struggle before breathing his last.
Mac's career and legacy are set to be remembered in a movie produced by John Legend's company, and his daughter McCullough thinks actors Aldis Hodge and Mark Phillips would be the perfect choice to play her late dad.