Tariq Nasheed Is a Doting Father & Husband – Meet His Wife and Kids
"Hidden Colors" creator Tariq Nasheed is not only a talented author and filmmaker but also a doting father and husband. He made a career out of people's romantic relationships.
Tariq Nasheed's life story is one of a kind. At a young age, he moved from Detroit to Birmingham, Alabama, but he eventually realized Birmingham was not the right place for him. 
At 17, he gathered $125 to buy a plane ticket to Los Angeles and made California his home. However, he would frequently travel to different countries to learn about other people's cultures and customs.
TARIQ NASHEED'S RISE
One of the things Nasheed was especially interested in was how humans interact when in a relationship. He combined his empiric experience with what he learned through psychology books and came up with dating techniques called GIC2.
Tariq Nasheed's GIC2 – which stands for Game, Intelligence, and Common sense, squared – made him a "game advisor," especially after he began teaching them to men and women in Los Angeles.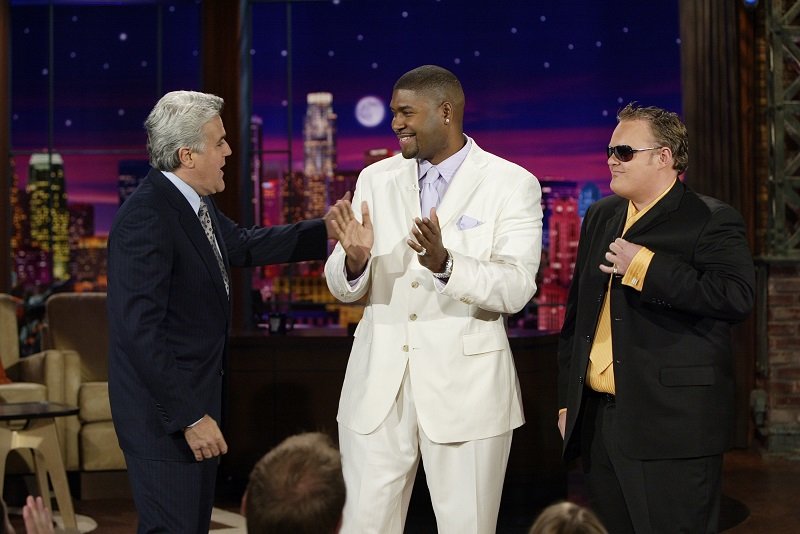 His career skyrocketed in 1999 when he wrote and published "The Art of Mackin," a book based on the dating techniques he'd learned throughout the years.
Although "The Art of Mackin" was Tariq Nasheed's debut as an author, it sold over 250,000 copies and put his name on the map. 
He published "Play or Be Played" in 2004, mainly targeting women interested in learning more about the dating game. Nasheed summed up his second book as everything women need to know about men, dating, and relationships. 
About his third book, "The Mack Within" (2005), Nasheed said he had to tap into the seducer within all men. He said most people think that being a "mack" was negative, but that is not always the case.
According to Tariq Nasheed, being a mack was more about having the "right vibe" and "mouthpiece" than anything else. His last two books are "The Art of Gold Digging" and "The Elite Way," published in 2008 and 2009.
The 2010s were quite busy for Nasheed as he produced and directed the documentary film series "Hidden Colors" and a few other projects, including "International Racism" and "Buck Breaking." 
TARIQ NASHEED'S WIFE AND FAMILY
If being such a talented author and filmmaker wasn't hard enough, Nasheed is also in a loving relationship with Peanut. Tariq Nasheed and his wife tied the knot in 2014 and are currently raising three children, Asir, TJ, and Mateo. 
Tariq Nasheed is very involved in Black people's rights.
Before being in a relationship with Peanut, Nasheed had a daughter named Taria. In June 2018, he congratulated his daughter for graduating high school. 
Luckily for Nasheed's fans, he is not shy when it comes to sharing photos and videos of his loving family on social media – and he has a hilarious sense of humor, too.
ADORABLE FAMILY TIME
In August 2021, the author and filmmaker posted a photo showing himself, his wife, and his kids taking a stroll along the beach while holding hands and smiling. In the caption, he wondered why the pic looked like a Cialis ad.
Mateo seemingly inherited his dad's socializing abilities. In September 2019, Nasheed posted a photo of Mateo mischievously looking at the camera.
He explained in the caption that the boy crashed a stranger's birthday party and was trying to "covertly blend in" and "finesse some of that birthday cake," even though he didn't know any of the kids.
At the moment, Tariq Nasheed is very involved in Black people's rights. His Instagram bio urges people to help him build the Hidden History Museum to share the "untold Black history."