John Amos' Daughter Shannon Celebrates 55th Birthday while Posing in Plunging Blue Dress in Stunning Pics
Actor John Amos' daughter, Shannon Amos, celebrated her 55th birthday with a spectacular view and a heartfelt message to her followers. Take a look at her breathtaking snaps below. 
Acclaimed actor John Amos is one of the most distinguished stars in Hollywood. Earning endless adoration from fans, he is best known for his groundbreaking role as Kunta Kinte in the 1977 series "Roots."
The screen veteran is also iconic for his acting on the CBS series "Good Times." Besides being blessed with a successful career, Amos is a proud father of two beautiful children; son K.C. and daughter Shannon Amos.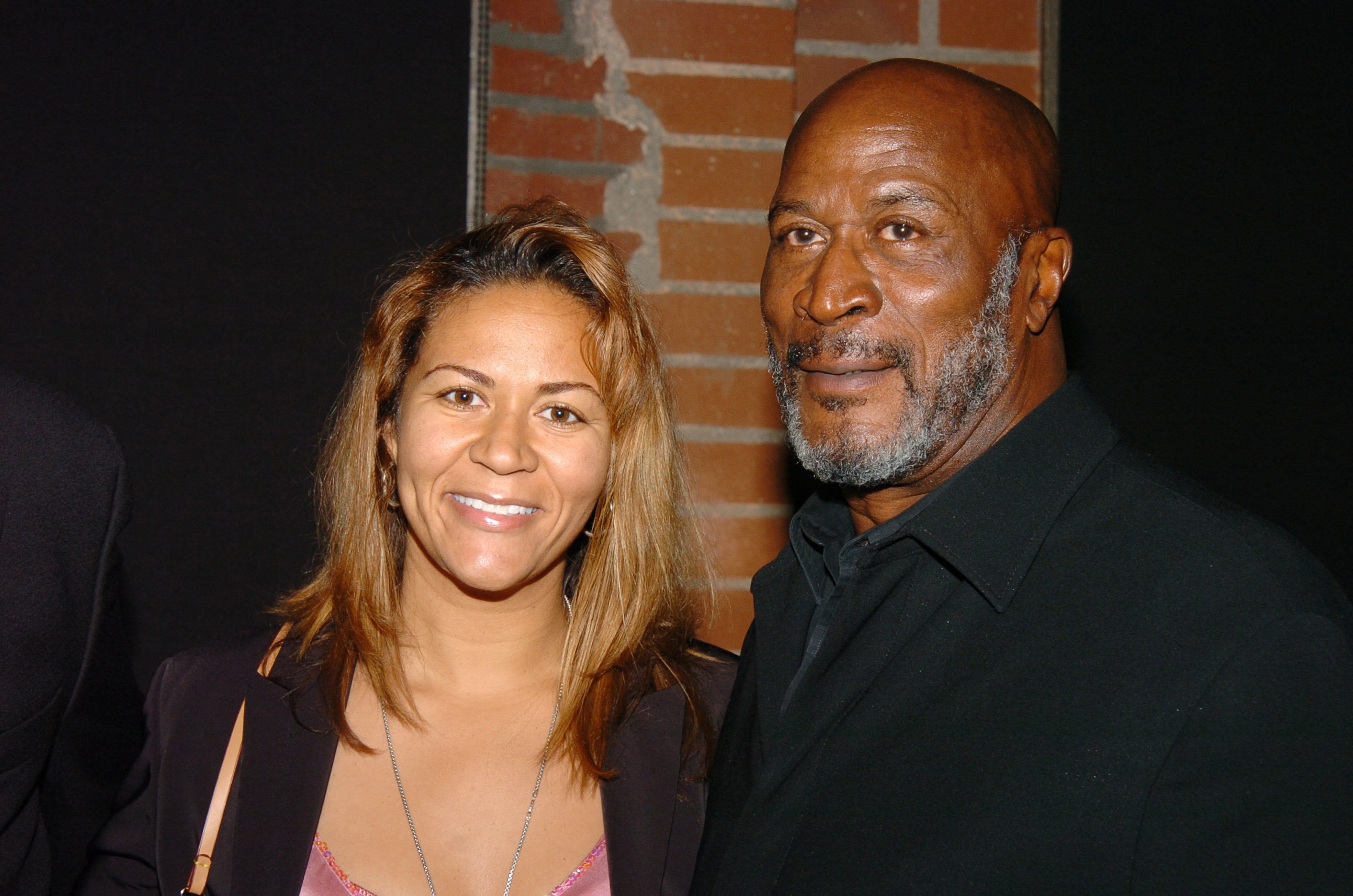 Recently, Amos' daughter, Shannon, celebrated her 55th birthday. She posted on Instagram two photos with a lengthy yet meaningful message that summed up her special occasion. She wrote in the caption:
"I'm still a playful kid at heart..."
The lovely photos showed Amos' daughter hanging close to the beautiful shores of Playa del Carmen at Quintana Roo in Mexico. Vast skies served as a background to Shannon's first snap.
Shannon posed with her left hand on her chest and angled her head posed sideways with her eyes staring down at the ground. She looked stunning in a blue sleeveless dress with a plunging neckline.
She gave fans another angle of her gorgeous long dress in the second photo. Her stunning dress featured a thigh-high slit on the side as she sat on the white sand facing the lapping waves.
The cut of her ravishing outfit highlighted her slender right leg adorned with a blue anklet with tiny seashells hanging around it. Her long curly hair cascaded down her back and shoulder.
With her youthful appearance, Shannon noted that she feels much younger than her actual age. She added she is thankful for inheriting her father's complexion and her mother's gentle spirit. 
While Amos acts on TV and in films, his daughter worked behind the cameras.
Shannon shared an observation that today's culture values youth and stigmatizes aging. The former TV producer gave her fans the best piece of advice: "Hold on to your inner child as you grow older!"
Shannon shared a heartwarming message for women who feel conscious about their appearance. Assuring women that they look great at any age, she encouraged them to be confident in their own skin.
Her message deeply moved many of her avid followers, who, in return, wished her love on her birthday. "There's a deep beauty and wisdom that only comes with time - let it shine!" she added.
Shannon is the only daughter of Amos, and many fans admired how she and her famous father look very much alike. In addition to sharing physical similarities, the two have also worked in the same industry.
While Amos acts on TV and in films, his daughter worked behind the cameras. Shannon previously worked as a production assistant on MTV and a segment producer on the BET Network's "America's Most Wanted" series.
Soon after leaving traditional media, Shannon turned to digital media. According to her LinkedIn profile, she was an executive producer and content creator for Afterglow Multimedia.
Amos' daughter was also the digital content producer for Edmonds's Entertainment, who worked closely with influencers. She previously worked as a digital media and content strategist for Myaderm.
At present, Shannon is the founder of Sumanah, a wellness travel company based in Mexico. In their curated travel experiences, her company focuses on cultural exchange and self-care.
The careerwoman is also a proud mother to her daughter, Quiera Noelle, a digital nomad who runs her own website, nomdaiquenoelle.com, which inspires millennials to work and live abroad.
While the mother-daughter duo continues to pursue their passions abroad, Shannon's father continues to enjoy the entertainment spotlight. Amos recently appeared in the 2021 movie "Coming 2 America."
Two years before that, the veteran actor surprised fans when he appeared on ABC's "Live in Front of a Studio Audience" and revived an old episode from the classic "Good Times" series.