Dee Dee Davis AKA Baby Girl in 'Bernie Mac Show' Posts Pic of Blue-Eyed Daughter in Blue Dress with Rarely-Seen Dad
In a recent social media post, Dee Dee Davis, also known as Baby Girl in "The Bernie Mac Show," shared a photo of her blue-eyed daughter together with her rarely-seen father as the actress announced the news about her child.
Fans most commonly recognize Dee Dee Davis for her role as Bryana "Baby Girl" Thomkins on "The Bernie Mac Show," for which she was awarded the 2004 Young Artist Award. Now a grown woman, she is a proud mother to two children, son Logan, and daughter Leia.
Recently, Davis took to her Instagram Stories to share adorable photographs of her daughter. As seen in one shot, baby Leia is with her rarely-seen father, Hip Hop artist Smokey Lee Jackson.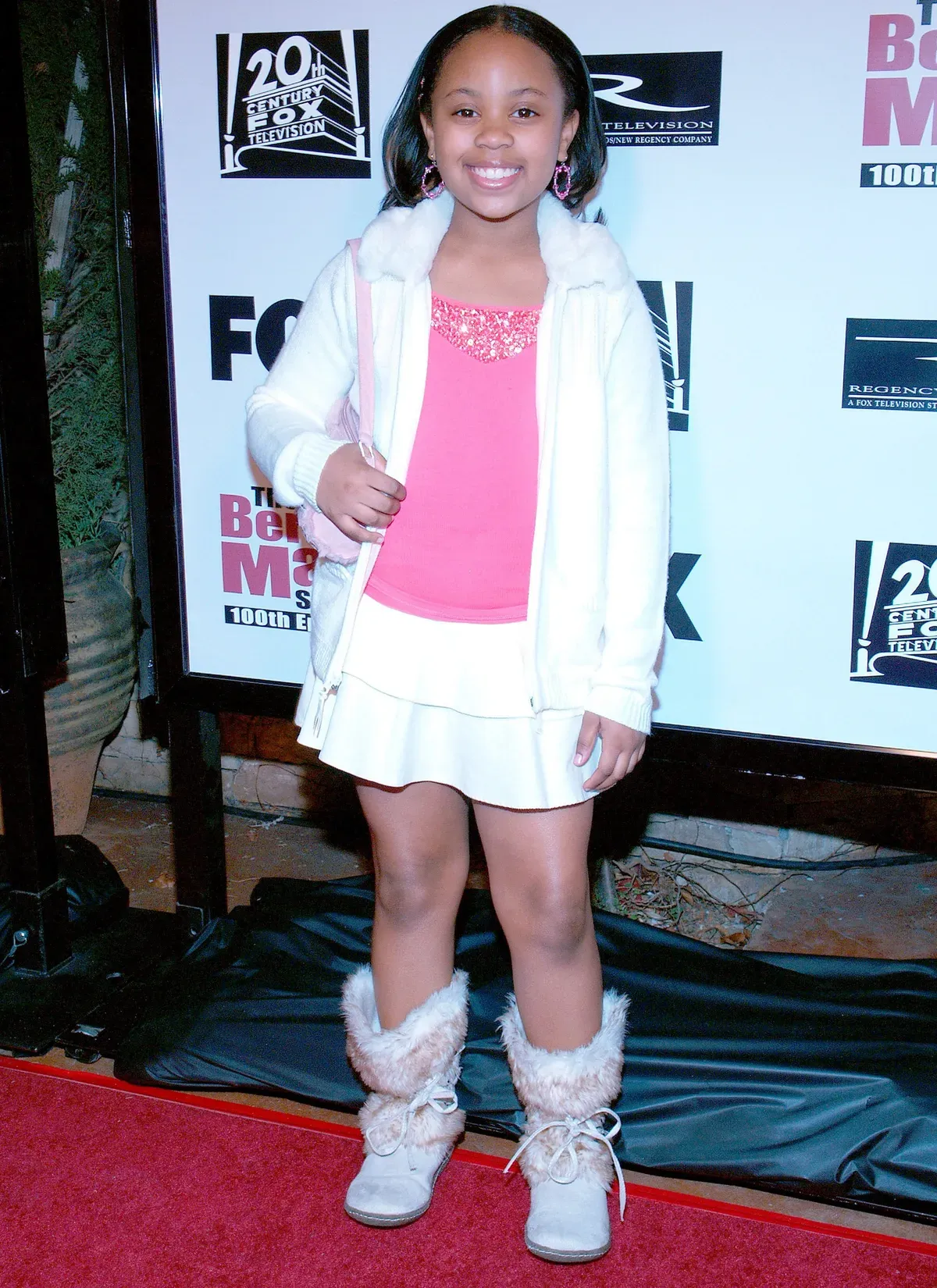 SHE RECEIVED PIERCINGS
Announcing a piece of news about Leia, Davis wrote, "My baby got her ears pierced today." She accompanied her post with a heart emoji. Jackson is shown kissing his blue-eyed daughter in the sweet snap.
For the photoshoot, Leia looked adorable in her white headband and blue dress. She accessorized herself with earrings and a necklace like her father, who sported a plain white T-shirt.
In another photo, Leia can be seen inside the car, and she is wearing a seatbelt. Dressed in the same outfit, the little one's eyes were fixed on the camera, and she appeared to be in good spirits.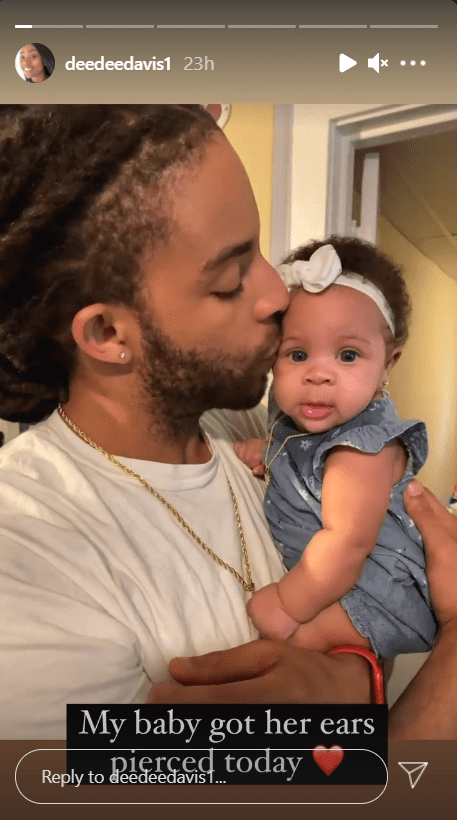 Davis was born in California to Darryl and Sydney Davis. She is the youngest sister of actress Aree Davis. Aside from "The Bernie Mac Show," she also starred on "ER" and "Strong Medicine."
FINDING LOVE AT A YOUNG AGE
It is common for people to dream of having a lasting relationship with their partners. Although some people can never find love in their later years, others have the great fortune of finding it early.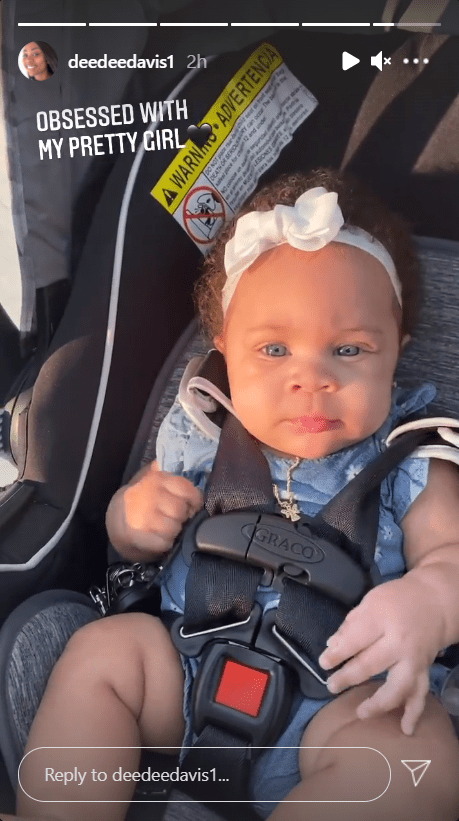 Davis is one of the lucky women who found the right man in their late teens. The actress first met Jackson at a fair. The couple had been dating since 2014. In June 2017, they welcomed their first child, Logan. 
Normally, Davis keeps her love life under wraps, but she made an exception in February 2021 when she posted a snap of herself with Logan and Jackson while holding her positive pregnancy test.
Even Mac's death in 2008 did not make her come back into the public eye.
Also, Davis showed off some pictures of her growing belly. On April 25, 2021, she gave birth to her daughter Leia. The images showing her baby's feet and soft head were her first social media announcement. 
HER BIG BREAK
Davis shot to fame after appearing on "The Bernie Mac Show." Her mother once thought bunny slippers and bunny pajamas would be appropriate for her audition since she was to read a night scene.
After getting the role, she met the rest of the cast, Mac, Kellita Smith, Jeremy Suarez, and Camille Winbush. They quickly became her second family. From 2001 to 2006, five seasons were produced for the series.
The show allowed viewers to witness Davis's character Bryana transform from an innocent baby girl to an overbearing child. The young actress was lauded for conveying emotions in a diverse range of ways.
Despite earning an NAACP Image Award nomination for her role, Davis devoted most of her time to school and stayed out of the spotlight. Even Mac's death in 2008 did not make her come back into the public eye.
THE REUNION
The "Bernie Mac Show" fans reconnected with Davis and other comic stars of the comedy series in 2018. Already grown-up, the cast of the show reunited in Los Angeles for a reunion interview.
It's been almost ten years since Davis, Winbush, Smith, and Suarez appeared on the show together. Meanwhile, the show's fifth and final season concluded two years before Mac died of pneumonia.