Gabby Sidibe Looks Amazing in Yellow & White Midi-Dress While on Another Sweet Date with Fiancé Brandon Frankel
Actress Gabby Sidibe grabbed social media fans' attention in a pretty yellow and white dress as she went on a date with her fiance, Brandon Frankel. Scroll down to see the star's eye-catching snaps below. 
Renowned actress Gabby Sidibe has long been admired for her acting prowess on television and in films. One of the critically acclaimed movies she is widely known for was the 2009 film "Precious."
Besides her popularity on TV and the big screen, Sidibe is also famous for her show-stopping fashion. The way she carries her stylish clothes at various public events would leave her social media fans speechless.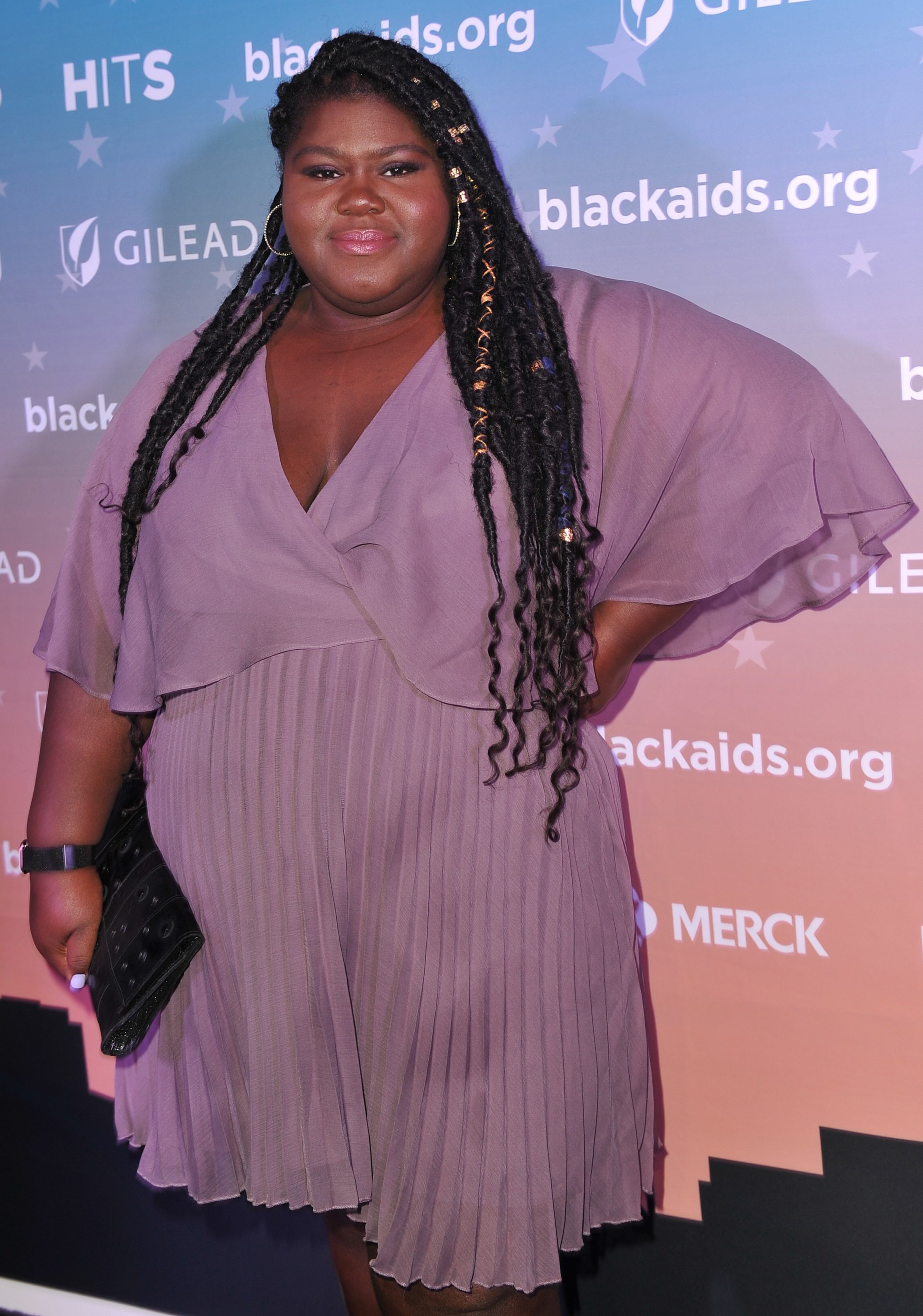 Sidibe's fiancé, Brandon Frankel, is clearly smitten with the actress's exceptional looks. Like her fans, he raves endlessly about her. He recently posted two photos on Instagram Story taken from their recent date.
The first photo showed Frankel and Sidibe sitting on a couch with facemasks on. The "Tower Heist" actress wore shades and rocked a white and yellow midi-dress paired with strappy yellow sandals. 
Frankel, who leaned his head to the right while showing a peace sign with his left hand, wore a maroon shirt, dark pants, and black sneakers. He crossed his legs while his fiancée crossed her feet. 
Sidibe and her handsome fiancé stood inside a dim room filled with neon fluorescent lights in the second photo. Frankel lovingly wrapped his arms around the 38-year-old acclaimed actress.
The admirable couple is presently engaged, following Frankel's quirky proposal in November 2020.
The "Antebellum" actress rested her left hand on a glowing white table while her right hand held her phone. Her cute ensemble, which featured a thin belt across her belly, glowed inside the room.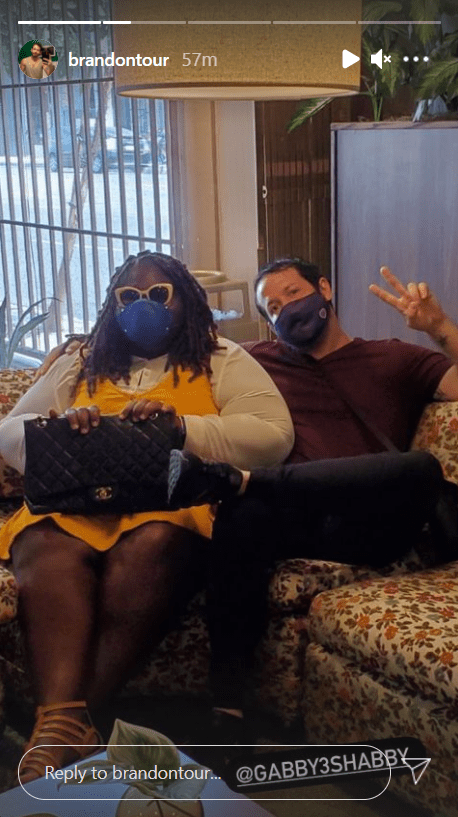 Sidibe and Frankel have been going out for the past couple of weeks and even documented their sweet dates on Instagram. Several weeks ago, the pair went to Malibu and an art show in Los Angeles.
On Instagram, the marketing and branding professional posted a photo of himself embracing the actress by the poolside with trees and patches of plants behind them. He captioned his post, "Can't take us anywhere."
The Golden Globe-nominated actress wore a black-and-white dress with striking patterns. Many fans gushed over the couple's loved-up snap, while others admired how confident Sidibe was in her long dress.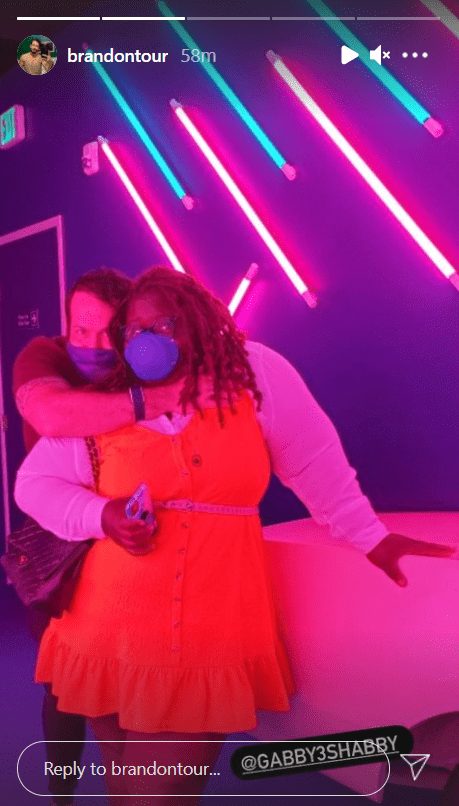 It took Sidibe some time to like fashionable clothes, particularly dresses. In her speech at Curvy Con 2018, she shared how the fashion industry excludes plus-size women despite efforts to make them visible.
The veteran actress is among those who fashion retailers have ignored. She shared that before a major red carpet appearance at a previous Cannes Film Festival event, and revealed that she purchased an affordable black dress on her own.
She bought her own dress because no designers wanted to dress her because of her size. Due to this experience, she made it her mission to make conversations about body types a norm for everyone.
Sidibe's motivation to disrupt the fashion community's traditional views and to stand up against size discrimination seems rooted in her mental health and eating struggles she experienced a few years ago. 
In a January 2021 interview, she revealed she suffered bouts of depression and bulimia, an eating disorder. According to Sidibe, bulimia became her coping mechanism against her unbearable sadness.
When confronting dark thoughts, she would eat food but eventually vomit it to help her feel good about herself. Amid her struggle, she sought help from a therapist.
In addition to therapy, Sidibe found her own support system to improve her mental health. The Academy Award-nominated actress was fortunate to have Frankel's support, aside from her family.
The admirable couple is presently engaged, following Frankel's quirky proposal in November 2020. The actress seems excited to get married, saying, "excited to learn more about the entire world with him by my side."