Fantasia Says She 'Never Had These Hips' as She Poses in Tight Dress & Holds Her Baby in New Mirror Selfie
Fantasia Barrino appears to be enjoying her new body following the arrival of her third child. The singer shared a stunning photo along with a caption that left her fans in stitches. 
Fantasia Barrino is deeply rooted in the world of entertainment. She is a talented singer, songwriter, and actress and was launched into fame after winning the third season of the singing competition "American Idol."
Since establishing herself as a force to be reckoned with in the music industry, Barrino has also paid attention to her personal life. The star singer is happily married to her husband Kendall Taylor, and the pair share a beautiful daughter, Keziah.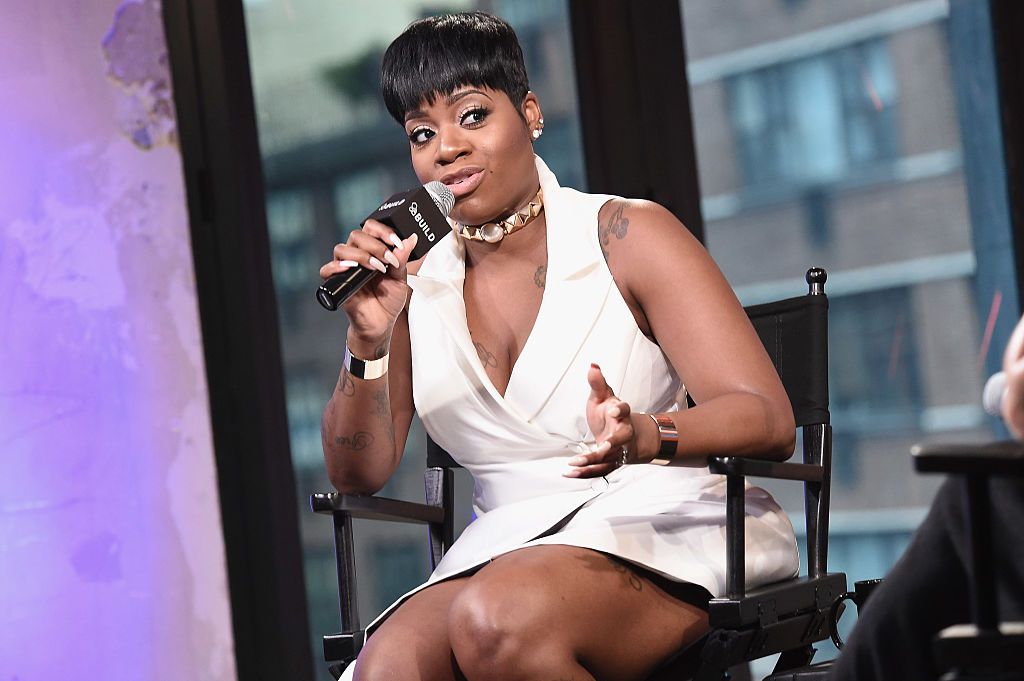 FANTASIA BARRINO'S BANGING BODY 
Recently, the songwriter took to her Instagram story to post a mirror selfie of herself and her youngest daughter, Keziah. Barrino was dressed in a black bodycon dress in the photo and paired it with a pink cap.
In addition to her complementary headwear, the celebrity accessorized with multiple bracelets, a ring, and hoop earrings. Barrino held baby Keziah, who wore a white and red outfit, over her shoulder. 
In the caption that accompanied the post, Barrino attributed her stunning physique to the birth of her 11-weeks-old baby. The singer who doubles as an actress wrote:
"Well I guess I can say Thanks Kezzy cause I never had those hips lol!! Now this weight must continue to come off 😂not all, just a lil more."
BABY KEZIAH 
Barrino and Taylor welcomed her bundle of Joy on May 23, 2021, and shared the news with their social media lovers. Although Keziah was born without complications, she was born prematurely.
In an Instagram post shared on Barrino's Instagram page, days after welcoming her daughter, the mom of three revealed that Keziah was born a little too early. However, the actress believed that her daughter was a fighter, just like her mother.
According to Barrino, the words strength, determination, perseverance and unbreakable, were the perfect description of her personality. The star singer received tons of encouraging messages from fans and celebrities alike. 
Baby Keziah was placed in the Neonatal Intensive care unit, and after a month, the adorable infant was free to go home. Barrino expressed her delight via an Instagram post, where she posted a picture of her baby with the caption, "welcome home."
BARRINO'S STRUGGLE WITH FERTILITY ISSUES 
For the Grammy award-winning singer and her husband, the arrival of Keziah was an emotional experience, as the former has struggled with fertility issues. During a Skype session, Barrino made it known that people had suggested IVF because she experienced difficulty getting pregnant.
According to her, a doctor had relayed that one of her Fallopian tubes had closed and opened back up, and in a follow-up appointment, he said the other tube had closed.
Despite receiving the negative news, Barrino decided to pause and let God decide, which eventually paid off. The talented singer is also a mother to two Zion Quari and Dallas Xavier from her previous relationships.
BARRINO CELEBRATES HER LOVED ONES
Zion celebrated her 20th birthday three days ago, and Barrino commemorated the occasion with a heartwarming tribute on Instagram. Wishing her daughter a happy birthday, the proud mom wrote:
"Singing happy birthday to my first love, my first born, and my life changer @onlyzion_. HAPPY BIRTHDAY Baby girl. Oh my God! 20 years old."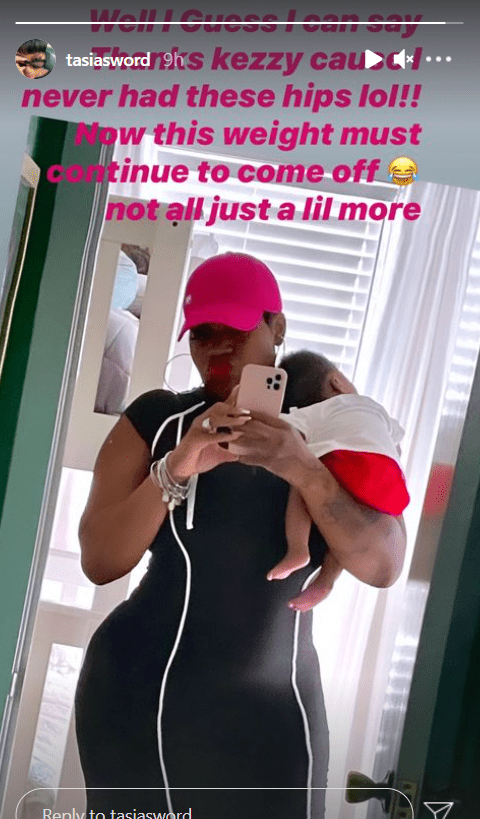 Barrino also noted that she could give a long speech, but Instagram could not explain her love for her daughter. So, finally, she beckoned on her fans and followers to celebrate her beautiful daughter.
The actress constantly serenades her loved ones with sweet words during special celebrations. Yesterday, Taylor marked a new age, and Barrino celebrated it in grand style, addressing her man with various superlatives to the delight of her Instagram lovers.