Phylicia Rashad's Ex-husband Ahmad's Son Gets Married & Poses with Dad on Wedding - See Rare Photos
Phylicia Rashad's ex-husband Ahmad Rashad was the proudest father as he shared multiple pictures from his son Ahmad Rashad Jr.'s wedding. 
Former American professional football player Ahmad Rashad was all cheers over the weekend as his son Ahmad Rashad Jr. tied the knot with the love of his wife. 
Ahmad shared pictures from the wedding ceremony in multiple posts on his Instagram page. In one post, he shared a picture of himself and Ahmad Jr.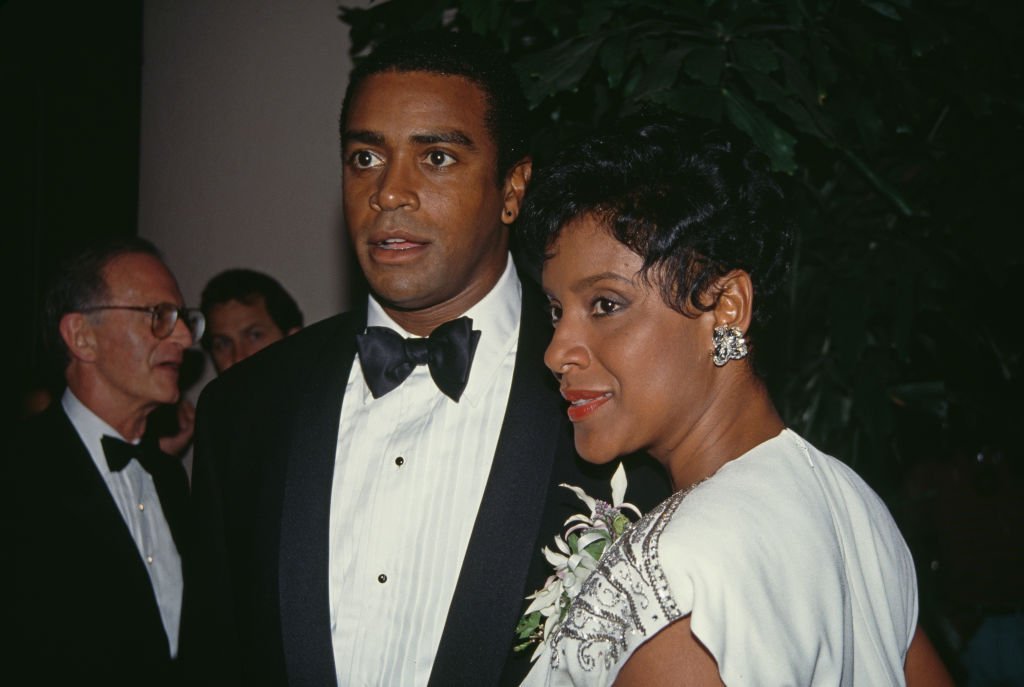 Ahmad looked dapper in a navy blue suit, matching pants, white shirt, and red tie he wore to the wedding. He also wore dark shades.
Meanwhile, his son wore a black suit over a black waistcoat, white shirt, and black bow tie. He completed his look with black pants and black shoes. In the post's caption, Ahmad wrote: 
"Congratulations to my son Ahmad! His wedding was absolutely beautiful as is his wife!!❤️."
In another post, Ahmad shared a picture that showed him posing with another one of his sons. He captioned the post, "Carry in on the legacy!! AR AND AR3!❤️." 
Ahmad also shared a picture showing him and Ahmad Jr. posing with family members. In the post's caption, he joked that there was a Rashad wherever one looked. 
Ahmad shared a throwback picture of him and Ahmad Jr in a fourth post, showing the latter as a baby. Underneath the throwback snap was the picture showing father and son at Ahmad Jr.'s wedding. In the post's caption, the proud dad wrote: 
"Wow time flies!! Me and my Best Man!" 
Ahmad has been married five times in his lifetime. He married his first wife, Deidre Waters, in 1969, and they had a daughter, Keva. He also has a son named Sean with another woman. Sean and Keva were born in 1970. 
In 1976, Ahmad tied the knot for the second time with Matilda Johnson. The former couple shares two children, daughter Maiyisha, born in 1976, and son Ahmad Jr., born in 1978. 
The divorce was messy, with the former lovebirds at loggerheads over their favorite golf club. 
Ahmad and Johnson divorced in 1979. It took him six years before he married again. His third marriage was to Phylicia Rashad, famous for her starring role on "The Cosby Show." 
Ahmad famously proposed to Phylicia during the halftime broadcast of a Thanksgiving NFL game. They welcomed a daughter named Condola Phylicia Rashad in 1986. He was also a stepfather to Phylicia's son from another marriage, Billy Bowles. 
Condola has come of age and has followed in her mom's footsteps by becoming an actress. Last year, she also released an EP, "Space Daughter," under the name Dola. She donated the proceeds from EP to charities.
Ahmad and Phylicia remained married for 16 years before divorcing in 2021. The former NFL star wed for the fourth time in 2007 when he tied the knot with Sale Johnson, Woody Johnson's ex-wife. 
During their marriage, Ahmad gained three stepdaughters, Casey Johnson, Jamie Johnson, and Daisy Johnson. He and Sale also adopted Casey's daughter, Ava, after her mom died in 2010. 
Like his previous marriages, Ahmad's union with Sale ended in divorce in 2013. The divorce was messy, with the former lovebirds at loggerheads over their favorite golf club. 
After they officially separated, Sale, who got an estimated $100 million in her divorce from Woody, reportedly barred Ahmad from the Bears Club, a lavish complex where Michael Jordan also owns property. However, the feuding couple agreed to co-parent Ava. 
In 2016, Ahmad married for the fifth time when he tied the knot with Ana Luz Rodriguez-Paz, a psychologist, in Florida. Rodriguez-Paz operates a thriving psychology practice and has offices in Boca Raton and Miami.