Jeopardy! Fans Fans Are Up in Arms about Ken Jennings Being Robbed Following 2 New Hosts Announcement
After months of famous guest hosts, "Jeopardy!" finally has permanent replacements for Alex Trebek. Unfortunately, audiences are unhappy with the new hosts, especially since they are plagued with scandal. 
It has been eight months since "Jeopardy!" has been rotating celebrity guest hosts on the show while they find a replacement for Trebek. Hosts included a variety of entertainment industry key players who would be considered for the job. 
According to fans, the guest host approach has been successful so far, despite the occasional unpopular choices. However, the production team's final new host appointments have fans up in arms about the show's direction.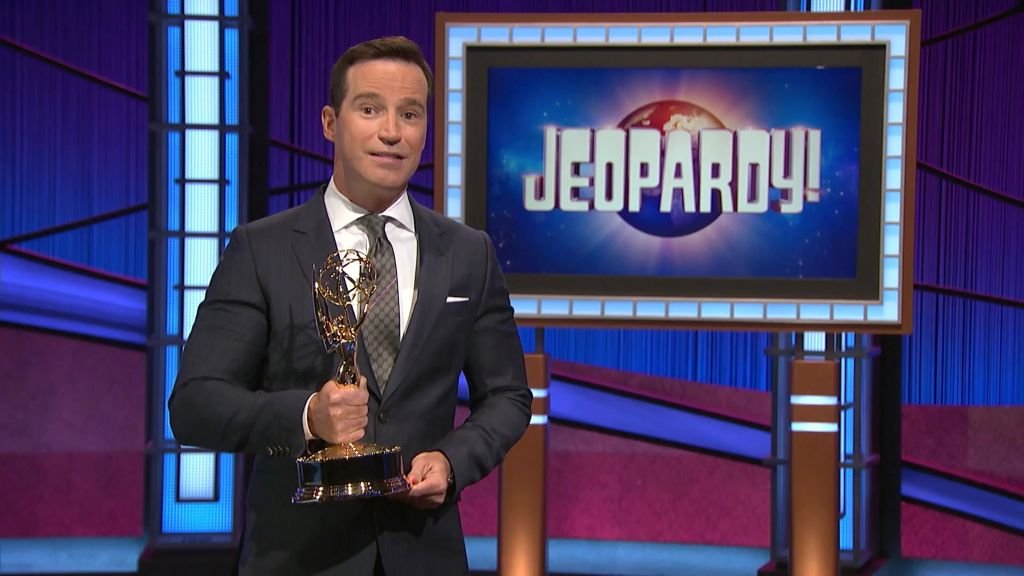 "Jeopardy!" will never be the same without Alex Trebek as the host, but the guest hosts have been doing a stellar job for the past few months. Fans of the show have even been ranking the guest hosts' performances as they go. 
According to the audience feedback, Ken Jennings is a fan favorite guest host at the top of the ranking list. Many expected that he would be the new permanent host for the show; however, they were shocked to learn otherwise. 
Ken Jennings was ROBBED

— Funky Fresh DOOM (@funkyfreshdoom) August 11, 2021
The "Jeopardy!" team announced their final decision for a permanent host replacement through Twitter. Audiences were presented with Mike Richards and Mayim Bialik as the two new hosts for the show. 
The tweet explained that Richards would host the daily syndicated production while Bialik hosts the primetime and spin-off shows. Soon, the comments came flooding in to react to the news, and they weren't all positive. 
Mayim Bialik is a terrific choice. Mike Richards is an utter disappointment and an affront to Alex Trebek's brilliant legacy. Where is Ken Jennings?

— Vicki Gelberg (@VickiGelberg) August 11, 2021
While viewers celebrated Bialik's appointment as a permanent host, they could not help but express their disappointment over Richards. Several tweets were expressing that fan-favorite Ken Jennings would have been better for the job. 
The reactions ranged from dramatic outbursts claiming that Jennings was robbed to allegations of shady business. Many fans pointed out that Richards was part of the search committee and concluded that he technically hired himself. 
Disappointed that Ken Jennings did not get the position that rightfully should of been his. Instead the give it to the Executive Producer who said at the beginning of his two weeks that he was just filling in and not trying out. Rigged.

— Rhonda Sheen (@Sheenra55) August 11, 2021
Although some of the audience reactions may have been a bit theatrical, many of the commenters do have a point. Richards has been an executive producer for the show since August 2019, making his appointment a little questionable. 
The concerns around Richards go even further than him being his own boss. He has also previously been implicated in discrimination lawsuits by former models on "The Price Is Right," where he was a co-executive producer. 
So Mike Richards was the head of the search committee then hired himself?

What a sham

— TitansTonk (@TitansTonk) August 11, 2021
Although Richards settled both lawsuits he was involved in in 2010, viewers still prefer a more politically correct host. One could argue that fans will get everything they desire from Balik, but she has skeletons in her closet too. 
Back in 2017, during the height of the Harvey Weinstein scandal, Balik penned an opinion piece for the New York Times. In the piece, she detailed how she protected herself from men by not flirting or wearing makeup, among other things. 
The schadenfruede that Mayim Bialik seems to have over the fact that she thinks that only pretty girls are sexually assaulted is gross

— Ijeoma Oluo (@IjeomaOluo) October 15, 2017
Readers took the "Big Bang Theory" actress's words and interpreted them as victim-blaming in light of the situation in Hollywood at the time. Bialik dismissed the victim-blaming interpretation with a statement on her feminism. 
Fan-favorite host Jennings would seem like a suitable replacement, as many fans have mentioned at this point. Unfortunately, he too faced his own controversy when insensitive tweets he published resurfaced in December. 
Thought they got it right with Mayim Bialik and Mike Richards. Wanted to see LeVar Burton get the role initially and do well but just didn't feel it during his stint. Doesn't take away from how great he is and I'm still a fan https://t.co/0Bmpxfi2Jv

— Antwan V. Staley (@antwanstaley) August 12, 2021
Thankfully, for the "Jeopardy!" production team, they may not have to scramble to find someone new just yet. Although most of the reactions seemed negative, some fans could look past the new hosts' mistakes. 
One commenter who approved of the pick joked that they were happy to see Bialik's career pick up. Another expressed that they thought the new hosts were the perfect selections, despite rooting for another guest host before.