How Celebrities Would Look without Eyebrows
Beauty standards worldwide are experiencing a drastic change, and people are slowly beginning to accept themselves just the way they are. This gradual change may also affect our definition of "beauty."
There's no doubt that beauty lies in the eyes of the beholder. Societal norms and standards might still be prevalent, but we are gradually breaking free from undue pressures and discovering ourselves in a new light. 
We're all genuinely unique and beautiful in our own way. Similarly, we're entitled to make changes in our appearance if that's what makes us feel and look more beautiful.
Oftentimes, our face is the main focus of our physical appearance, and our eyes and eyebrows are considered the highlights of our facial features. Caring about the brows differs from person to person. 
While some people prefer having thick, bushy, and fuller brows, others are fine rocking their thin arches. Generally, women are more particular about their eyebrows as compared to men, but with time, this trend may change a bit. 
In a recent AmoMama experiment, we decided to try something slightly different by showing you pictures of your favorite A-list celebrities rocking their beauty like always, minus the eyebrows. Check out for yourselves! 
ANGELINA JOLIE 
Our favorite "Tomb Raider" actress is known for her stellar acting skills and philanthropic spirit and is often the center of attention wherever she goes. Even without those well-arched brows, she looks like a diva!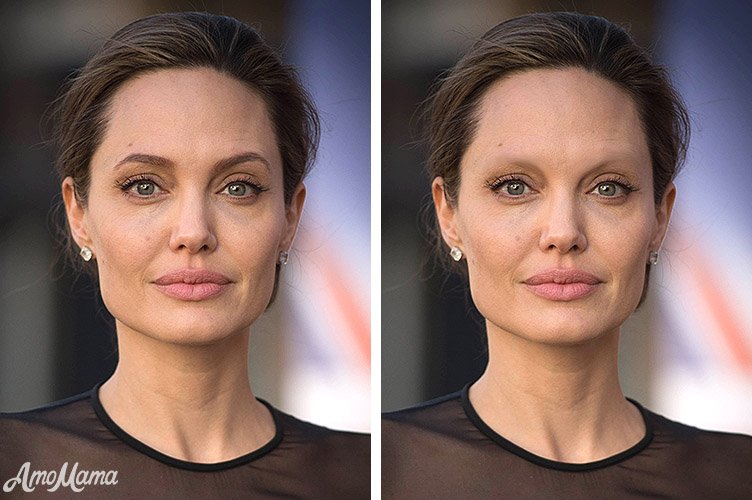 BRAD PITT 
The Academy Award-winning actor never fails to amaze us with his brilliant performances. The "Curious Case of Benjamin Button" star is clearly aging backward, and we're in awe of his handsome genes.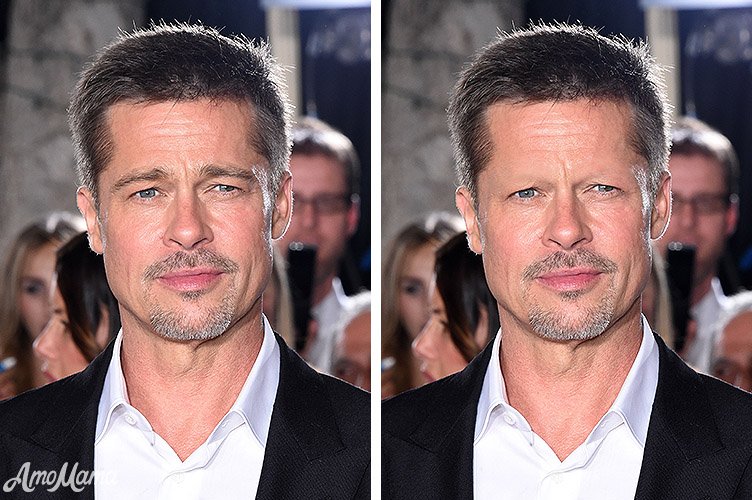 LEONARDO DICAPRIO 
Our hearts will forever go on and on for Jack Dawson. The 46-year old Hollywood heartthrob takes our breath away every time we see him on the big screen. Brows or no brows, we love him all the same!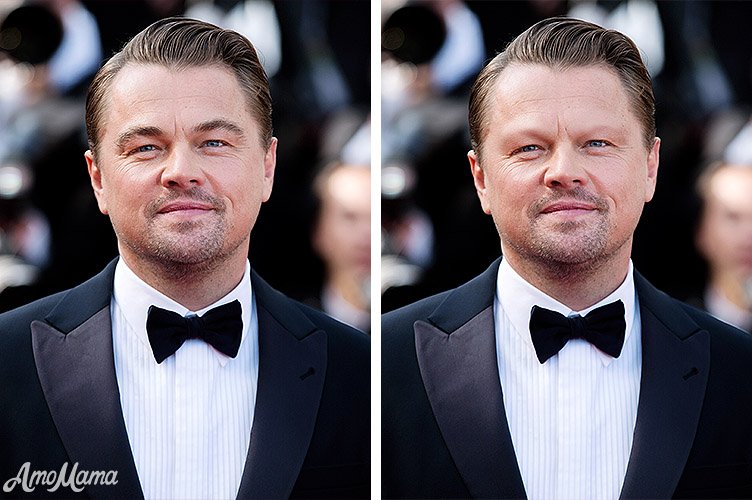 SCARLETT JOHANSSON 
The "Avengers" star has clearly defied age and her magnificent acting skills are unmatched. The 36-year-old actress has been featured on the Forbes Celebrity 100 List, and we are in awe of her beauty!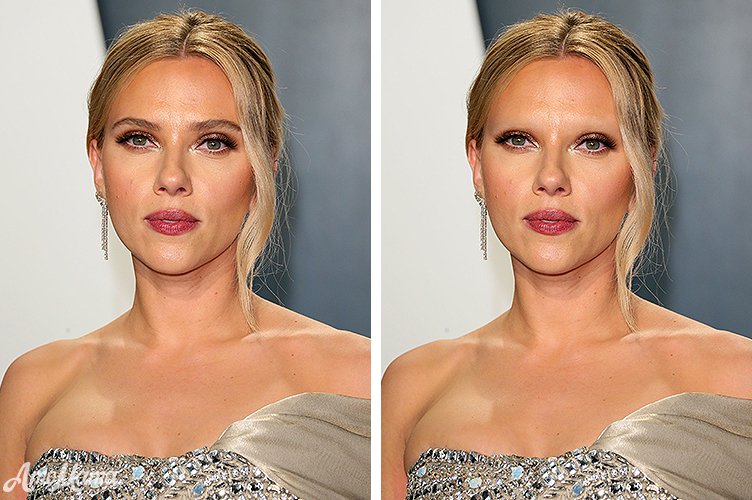 TOM CRUISE 
Tom Cruise has aged like old wine, and he continues to stun the world with his spectacular performances. Nothing is impossible for this handsome hunk, and we can't wait to see him in his next role!