Mom Becomes Viral Sharing Photos of Her Identical Babies Who Are 14 Months Apart
Viewers were stupefied when a mother shared a picture of two children that looked exactly the same. The mom, however, had a shocking secret up her sleeve.
Sheena Walters shared a funny yet heartwarming video on TikTok. The photos were of her twin-like babies, a 1-year-old named Luke and a 2-year-old, Aria, born over a year apart, which had everyone in awe. 
Walters played an edited version of Britney Spears's "Oops!... I Did It Again." This was probably a humorous reference to the fact that she gave birth to these two identical babies born 14 months apart.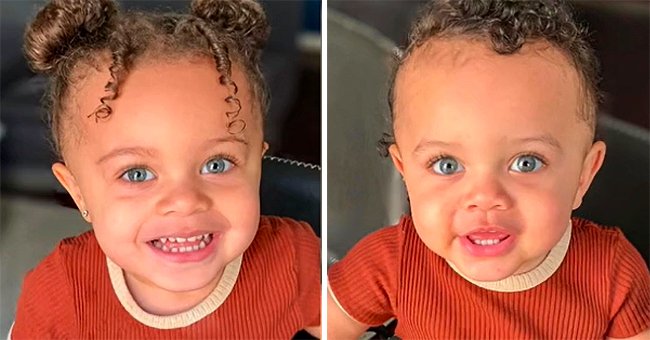 The mom kept referencing the pop song and its connected meaning in the hashtags where she included #oopsididitagain. Walters' description of the TikTok clip continued within this theme with some of the lyrics of this tune included in it, reading:  
"That is just so typically me."
The mother-of-two began the actual TikTok video with a short clip of her shaking her head in facetious resignation. Using overlay text, she wrote that she delivered "the same baby twice."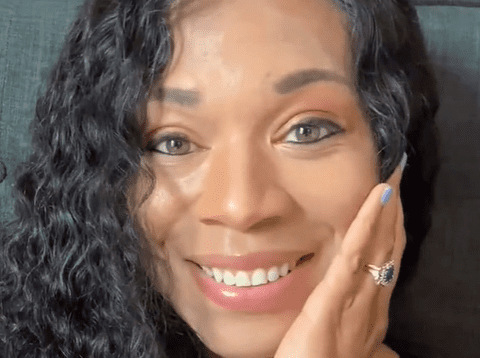 Walters shared various pictures of her two offspring side by side. In every snap, both of them had the same bright blue eyes and facial structure.
Although they were put into intensive care, these two managed to survive.
The first snapshot showed the two little ones, both wearing black shirts. The only distinguishable feature was Luke's blue cap and Aria's ponytail.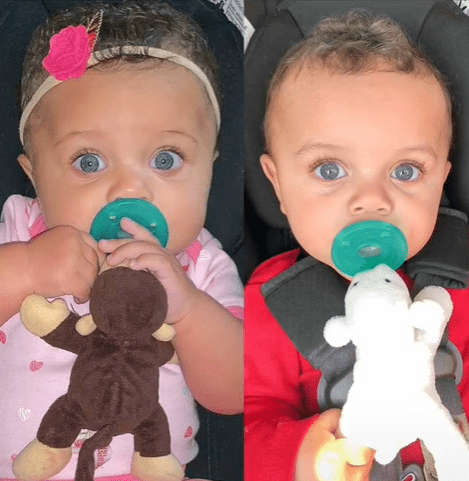 This continued, every snap ingraining the reality that the two were almost impossible to tell apart. The last picture of the two siblings sported overlay text that read:
"Here they are now, 14 months apart. 😍"
In the picture, Luke and Aria were dressed in red with similar smiles and the same shimmering azure eyes. Once again, the only real way to tell the difference between them was by looking at Aria's hair which was in ponytails.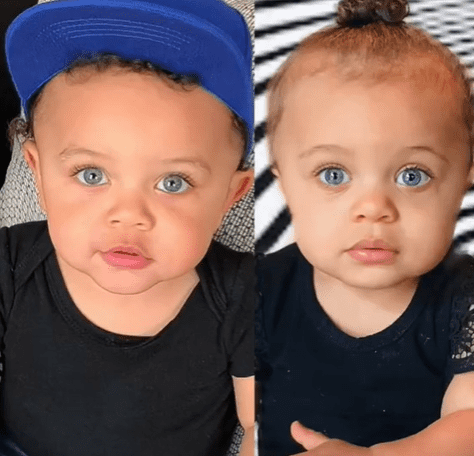 Individuals in the comment section could not believe how similar the two children looked. Some remarked on how gorgeous they were. 
Others shared similar stories, claiming that their children look identical even though they were born on different dates. The post has gone viral so far, receiving just over 2 million likes and around 30,000 comments. 
Whether they were truly born on the same date or only look identical, parents will no doubt always love their kids unconditionally. This is why one father ran into a burning house to save his twin daughters. 
Ray Lucas managed to rescue his two 18-month-old girls, Milan and Malaysia. Although they were put into intensive care, the duo managed to survive. 
Lucas and many of his family members who resided in the house set up a GoFundMe page to rebuild their lives. One can only hope that he will soon be back on his feet again, sharing pictures of his beautiful babies online just like Walters.