Camille Winbush AKA Vanessa from 'The Bernie Mac Show' Stuns Fans with Her Curly Hair & Glowing Look
Camille Winbush, who played Vanessa on "The Bernie Mac Show," is all grown and looks flawless! The talented actress recently took to her Instagram page to stun her fans with an image that showcased her curly hair and perfect skin. 
The years have been very kind to former child actress Camille Winbush. She has aged like fine wine and, at 31, appears to have stopped getting older at all. 
The beautiful actress recently showcased her ageless beauty when she took to her Instagram page with a gorgeous portrait of herself smiling with her gaze leveled at the camera.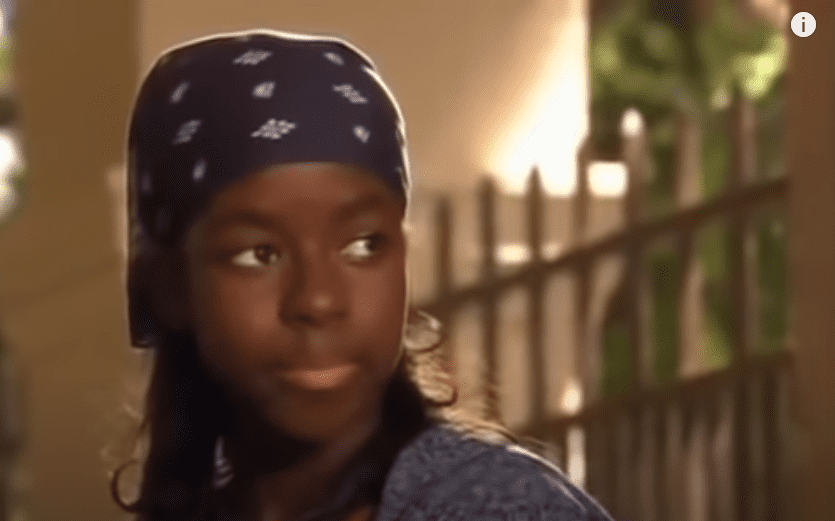 For the shot, Winbush was dressed in a grey round neck top that seemed to coordinate with the leopard print hat, which covered curly hair that flowed down both sides of her gorgeous face. 
Makeup on her face was minimal, with the most noticeable part being the blood-red lipstick she applied to the attractive lips that covered her pearly whites. In her caption, Winbush uttered the common saying that says, "you're not fully dressed without a smile." 
Her fans loved the picture, and they said as much in the comment section. One user stated that she was "breathtaking," while another replaced the dramatic word with "gorgeous."
Winbush shares a special connection with her fans, most of whom watched her grow into a woman on TV. She was born on February 9, 1990, in Culver City, California, USA.

Some of her acting credits include "Ghost Dog: The Way of the Samurai," "Eraser," and "The Bernie Mac Show," for which she is most famous. 
They all took up arms when she revealed that she would be opening an OnlyFans account.
When she started acting on the show, she had been a mere eleven years old, and when the show ended years later, she had already clocked sixteen, meaning viewers watched her transition from a child to a teenager and now an adult. Here are some things that make her stand out. 

BECAME AN ENTREPRENEUR AT 14
As earlier stated, Winbush acted as "Nessa" on "The Bernie Mac Show" for about six years. She remained with her parents during those years, who did their best to give her a normal childhood. 
However, nothing about her would ever be mundane again. She proved that at the age of 14 when she officially became an entrepreneur by opening an ice cream in the Los Angeles suburb of Pasadena. 
Winbush named the establishment "Baked Ice" and quickly found that running a business was tough. Thankfully her family was around to chip in to help, and it made all the difference. 

ACTIVELY RESISTS THE CHILD STAR STIGMA
If there is one thing Winbush has proven to netizens, it's that she is no longer "Vanessa" — or "Nessa" as Bernie used to call her — from "The Bernie Mac Show." 
Indeed, she has come a long way, but she will always be Nessa to many of her fans. So perhaps it's why they all took up arms when she revealed that she would be opening an OnlyFans account, enabling her to share and sell content via the platform. 

The site is usually associated with X–rated content which caused internet users to start bashing her online. At some point, it escalated to the point where they started poking fun at the late Bernie Mac, which only Infuriated Winbush. 
In an effort to stem the terrible backlash, she took to her Instagram page with a heartfelt rant that saw her declare her maturity as an adult even though she looks half her age. 
She also revealed that the OnlyFans account would be for normal content rather than sexual ones. It was a wake-up call for those who refuse to see her how she now sees herself.