Andrew Cuomo's Ex Sandra Lee Moves on and Sparks Engagement Rumors with Much-Younger Partner amid His Scandal
Former De Facto first lady of New York, Sandra Lee, is engaged.  The chef was recently spotted displaying an engagement band with a huge gem on the streets of Paris while dazzling in the arms of her lover.
American chef Sandra Lee is engaged, not to New York's former governor, Andrew Cuomo. The star alluded to being engaged while enjoying a romantic hang out with her new man, Ben Youcef. 
The pair could not get enough of each other's affection on the streets of Paris while reveling in each other's presence and not minding the appearance of the paparazzi. Lee's engagement comes on the heels of Cuomo's resignation.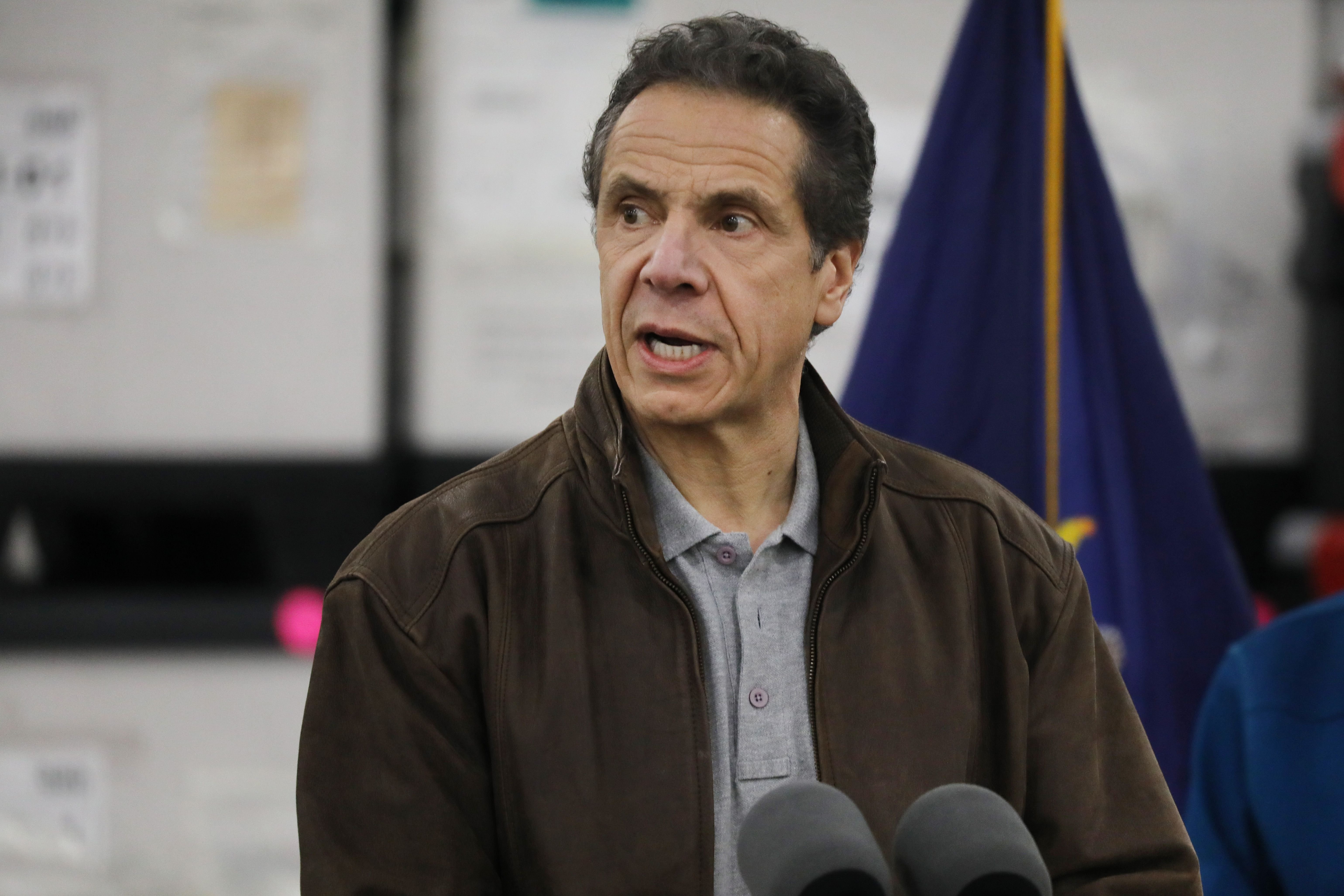 LEE AND YOUCEF DISPLAY THEIR LOVE 
The newly engaged couple were nothing short of radiant as they stood outdoors while getting cozy. Lee also posed for several snapshots while her man served as her personal photographer. 
She looked pretty in a white summer dress with spaghetti straps. Lee styled her blonde tresses in a loose chignon while her feet were clad in shiny jelly sandals.
Cuomo's ex enjoys romantic date with new boyfriend amid governor's misconduct scandalhttps://t.co/OnGsmWmlJ2

— Fox News (@FoxNews) August 9, 2021
Youcef rocked a pair of black pants and a black leather jacket thrown over a white shirt. Lee flashed the huge rock on her ring finger while her hands rested on her man's shoulders. Youcef also sported a ring on his ring finger.
In the past weeks, [Cuomo] has been accused of sexual harassment.
#AndrewCuomo's ex is clearly living her best life!!https://t.co/t7WVxK9ITA

— Radar Online (@radar_online) August 14, 2021
A close source to Lee's fiance has shared that he is quite protective of her. It was said that Youcef decided to whisk her off to Paris for a nice time, following the controversy surrounding Cuomo's resignation.
WHO IS BEN YOUCEF?
Youcef, who is younger than Lee, is from Algiers in Algeria and a Hollywood actor. Youcef was discovered by famed filmmaker Steven Spielberg, and he starred in Speilberg's 2005 film, "Munich."
Sandra Lee and Boyfriend Ben Youcef 'Really Enjoying Each Other' amid Engagement Rumors: Source https://t.co/3Ysmo0i5OU

— People (@people) August 15, 2021
Youcef has since then appeared in TV shows like "Law & Order," NCIS: Los Angeles," Hawaii Five-o" and "CSI: New York," among others. Youcef is a dad of two, and he was formerly married to a realtor, Apryl Stephenson. 
LEE AND CUOMO'S TIME TOGETHER
Following the end of her marriage with Bruce Kravitz in 2005, Lee and Cuomo became an item. The pair were together for 14 years, within which they lived together as lovers.
Read what she had to say here!!https://t.co/h2SwGAqCUL

— Radar Online (@radar_online) August 12, 2021
In 2019, the fairytale relationship ended, and through the years, Cuomo never proposed. After Lee moved out of the home they shared, there were speculations that he cheated on her with female staffers.
However, Sandra was not willing to share info about her relationship and split with news publications. Insiders have shared bits of Cuomo's misconduct concerning his relationship.
#SandraLee is moving past the #AndrewCuomo resignation drama. https://t.co/HN2Q4edq8E

— OK! Magazine USA (@OKMagazine) August 12, 2021
INSIDE CUOMO'S SCANDALS
In the past weeks, the former governor of New York has been accused of sexual harassment by several women, including state staff members and former staff members, of inappropriate behavior.
The state attorney general, Letitia James, opened investigations into the claims as she involved two outside lawyers in the lead. Before his resignation, Cuomo was scrutinized by both the democrats and the republicans.