Woman with Huge Baby Bump Visits Doctor but Claims She's Not Pregnant – Story of the Day
One day, a woman with a huge baby bump visited a private clinic. But when the doctor asked her how far along in her pregnancy she was, she claimed she was not pregnant. The doctor was perplexed… 
"Can I please see the doctor? I don't feel well," Anna said as she came to a halt at the clinic's reception desk.
The manager, Lily, immediately helped her take a seat and gently answered, "Sure, ma'am. Dr. Linda Carter will be here in a few minutes. She's the best gynecologist, and I'm sure she'll be able to help you out."
Anna gave a weird look at the manager. "I'm not pregnant. I just came here for a general checkup, so please refer me to a physician." 
Lily was taken aback. She'd been working at the hospital for a while and had seen a lot of pregnant women. She couldn't believe Anna wasn't expecting a child.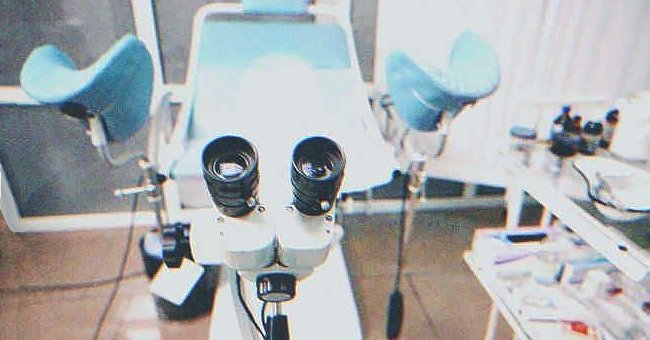 "Ma'am, if you're scared about something, let me tell you, there's nothing to worry about," Lily assured Anna. "You must just be anxious because it's your first pregnancy."
"Can't you understand I'm not pregnant?" Anna retorted. "Schedule an appointment with a general physician, or I'll go to some other clinic."
Lily didn't say anything after that. She assumed the woman was suffering from some other illness that she didn't want to share. So she assigned her to a doctor and gave her the details. 
"Here are the details, ma'am," Lily said as she handed over a slip to Anna. "Second door on the right, 4th floor."
Anna almost snatched the paper and started walking towards the elevator. However, just as she was about to enter, she felt dizzy and collapsed on the ground. When she finally opened her eyes, she found herself in Dr. Carter's clinic.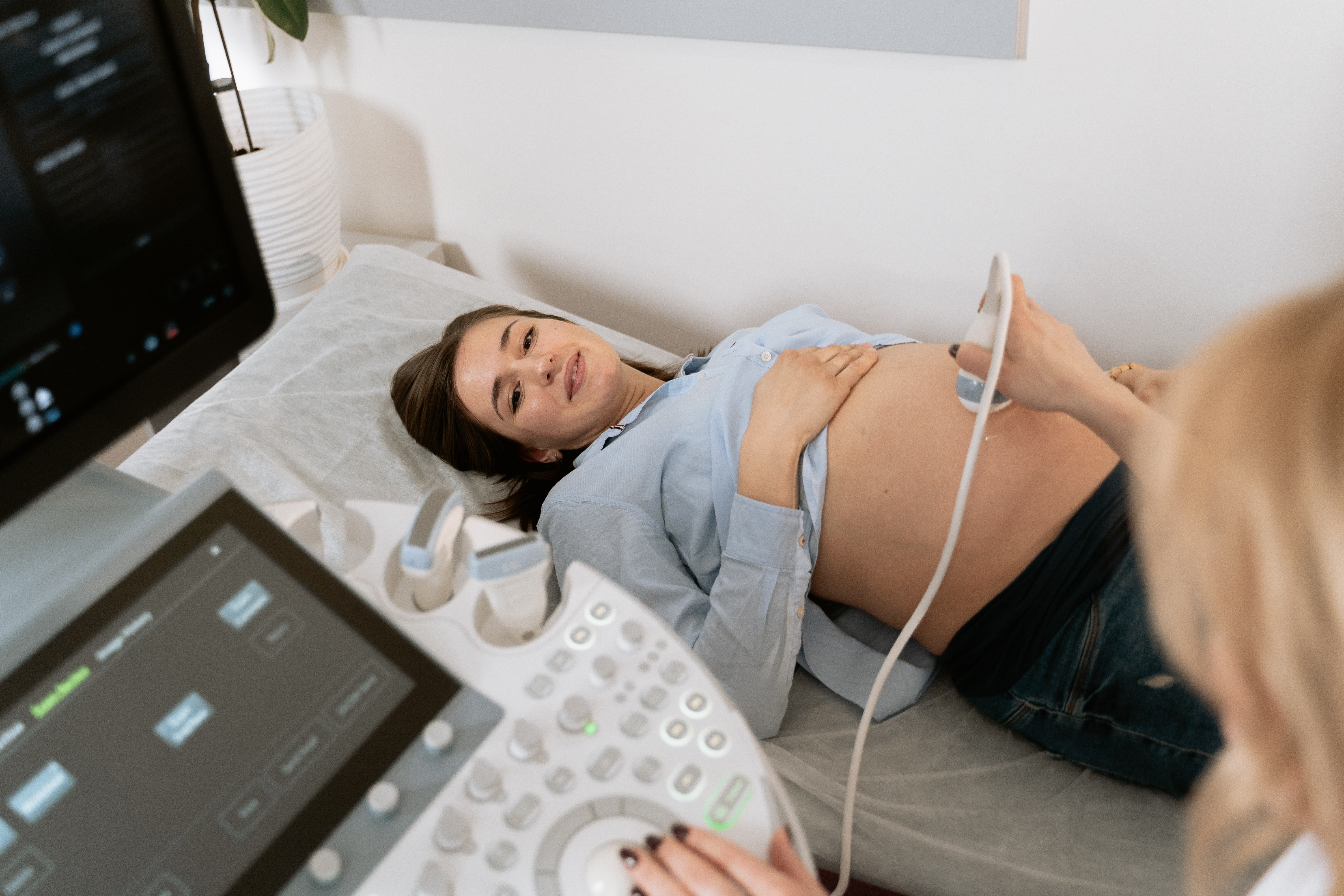 "Are you feeling better now?" Dr. Carter asked Anna when she woke up.
"Yes, doctor," Anna replied quietly. "Are you the general physician?"
"Well, I'm a gynecologist, so you're in safe hands, don't worry," Dr. Carter replied with a smile. "By the way, how far along are you?"
The moment Anna heard the term gynecologist, she lost her cool. "How many times do I have to tell this clinic that I am not pregnant! Why are you so eager to declare me pregnant?"
Dr. Carter looked at her, confused. "Well, ma'am, I am a doctor, so I can tell that by experience. But I have conducted some tests to see if it's a false pregnancy because I learned from Lily that you were insisting on not being pregnant."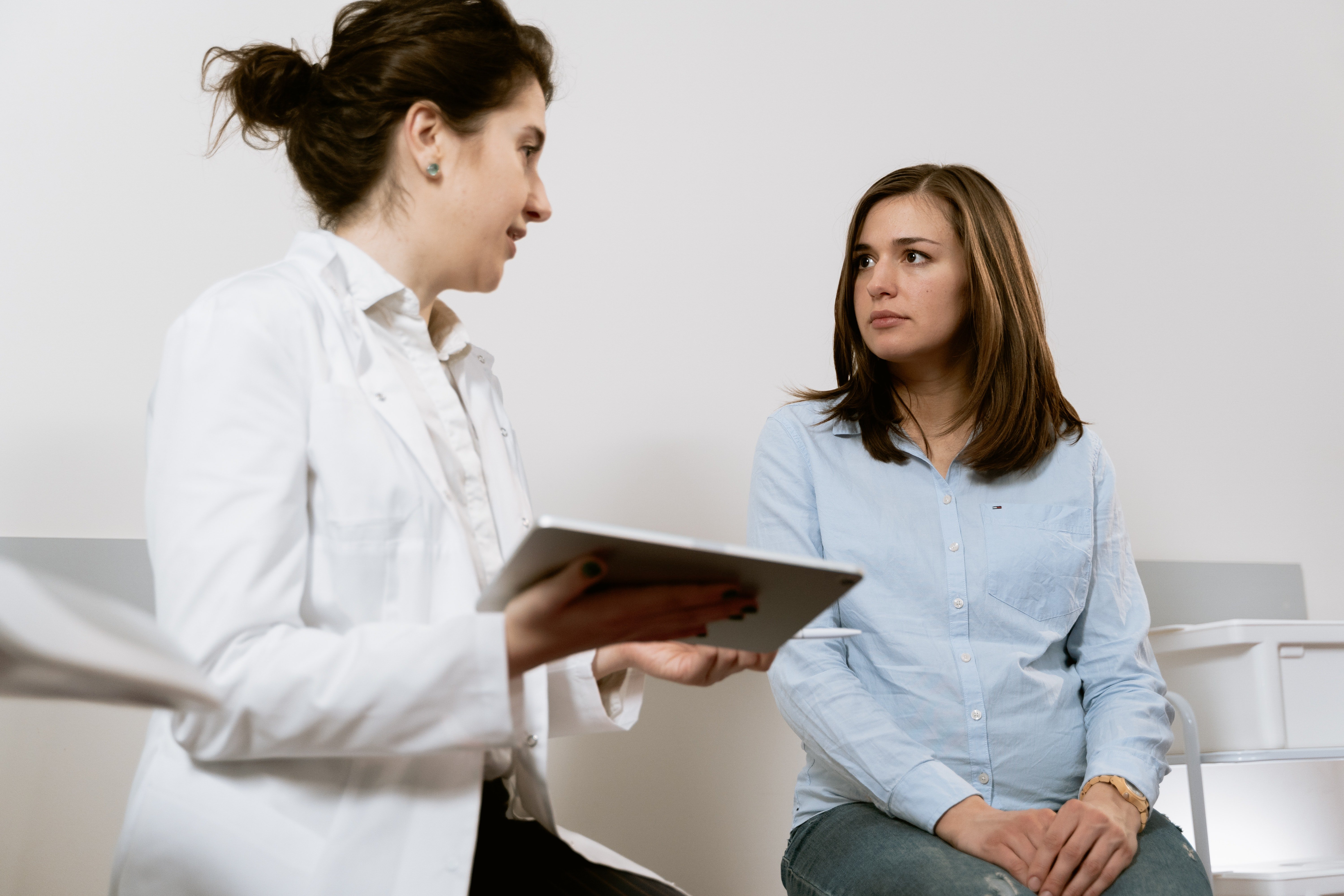 Anna started removing the saline drip attached to her and glared at Dr. Carter. "Yeah, sure, you can look at the results, but I don't want to. I'm leaving."
"But ma'am, you're weak, don't do that," Dr. Carter said, trying to stop Anna. But in the process, Anna went into labor. Indeed, she was pregnant and now, she couldn't handle the pain.
She kept screaming as she held her belly, and Dr. Carter realized she had been lying to her. She immediately instructed Lily to prepare for delivery and ran to collect the reports.
When Lily finally saw them, she realized she was right. Anna was eight months pregnant. However, she was perplexed why Anna would try to hide the pregnancy. But before that, the delivery needed to be done safely as the baby would be born prematurely.
Dr. Carter quickly rushed to the operation room, and a few moments later, she successfully delivered Anna's baby girl. However, because of the complications, the baby was immediately admitted to the NICU.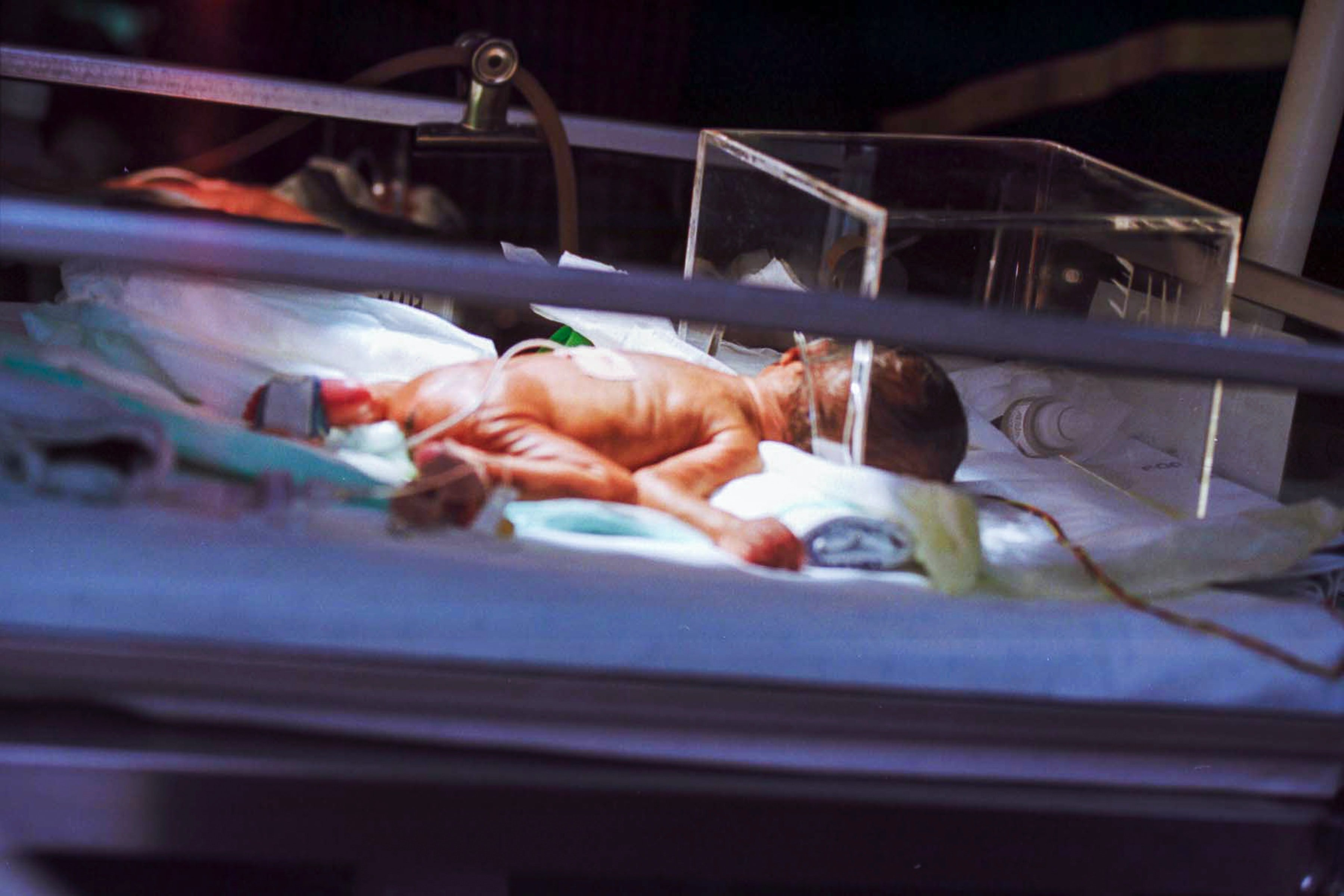 When Anna was brought to the regular ward after the delivery, Dr. Carter went to meet her. "Your baby will be fine, but she needs to be kept under supervision for a month," she told Anna.
Anna's eyes were on the verge of tearing up. She didn't say anything.
"Can you tell me at least now why you keep denying the pregnancy?" Dr. Carter asked. "Just imagine if I hadn't stopped you. Both you and your child would have been in danger!"
"I'm sorry, doctor," Anna finally broke her silence. "But my husband found out that this baby was a girl and..." Anna couldn't stop crying as she explained to Dr. Carter why she didn't want the pregnancy to be revealed. 
"Don't worry," Dr. Carter assured her. "You can tell me everything. I won't tell anyone."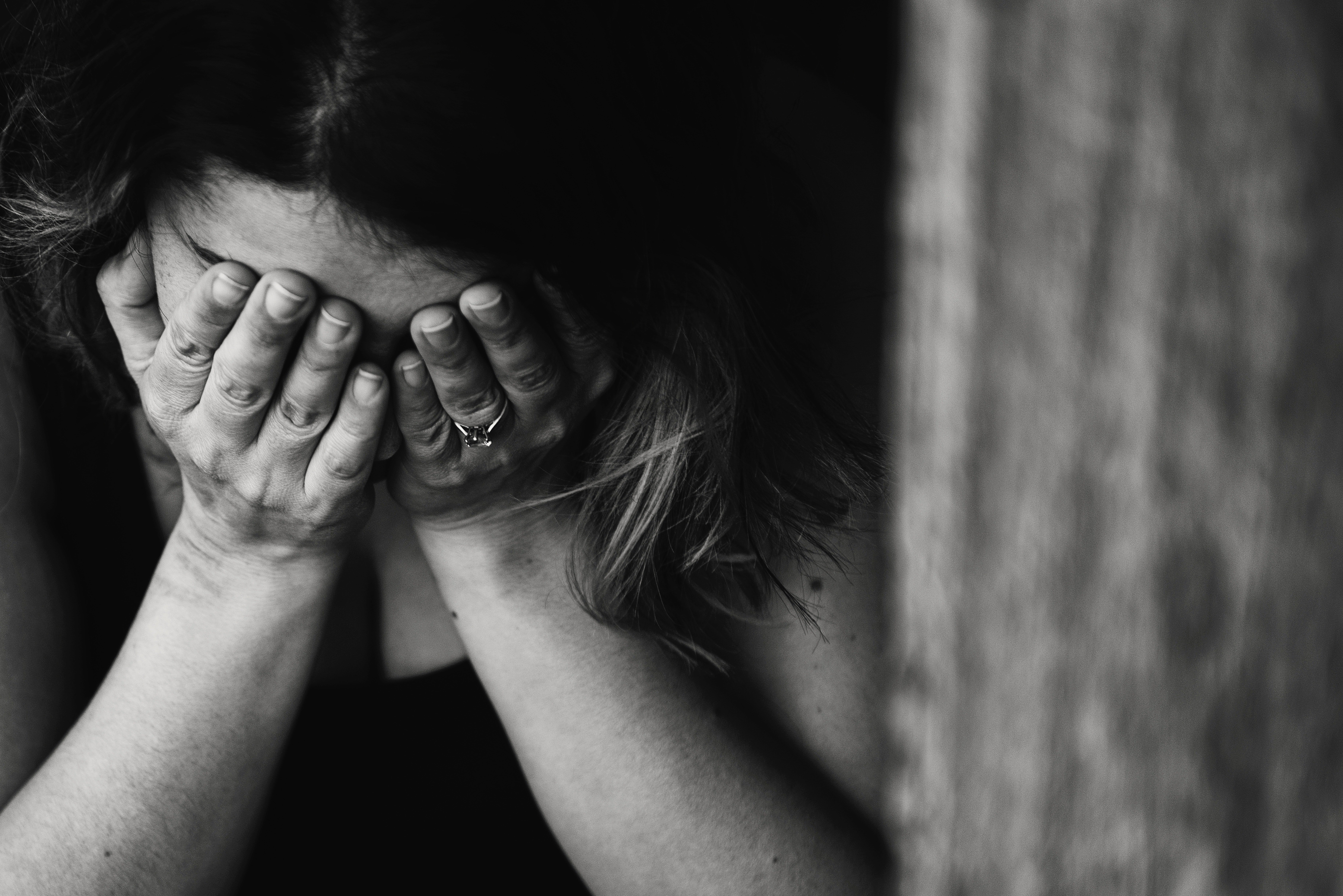 Anna wiped her tears and continued, "My husband threatened he would do anything he could to prevent the child's birth." 
"I had nowhere to go as I was born and raised in an orphanage. I thought about fleeing the city, but I wasn't feeling well since morning, so I wanted to consult a physician and ask if I could travel," she added.
"But there was no point in hiding it from me," Dr. Carter said. "I would have protected your daughter at all costs!"
"Actually, doctor, your husband and my husband, James, know each other quite well. They were classmates in high school. When we first came to the clinic a few months ago, I learned about this. That's why I was hesitant to seek your advice."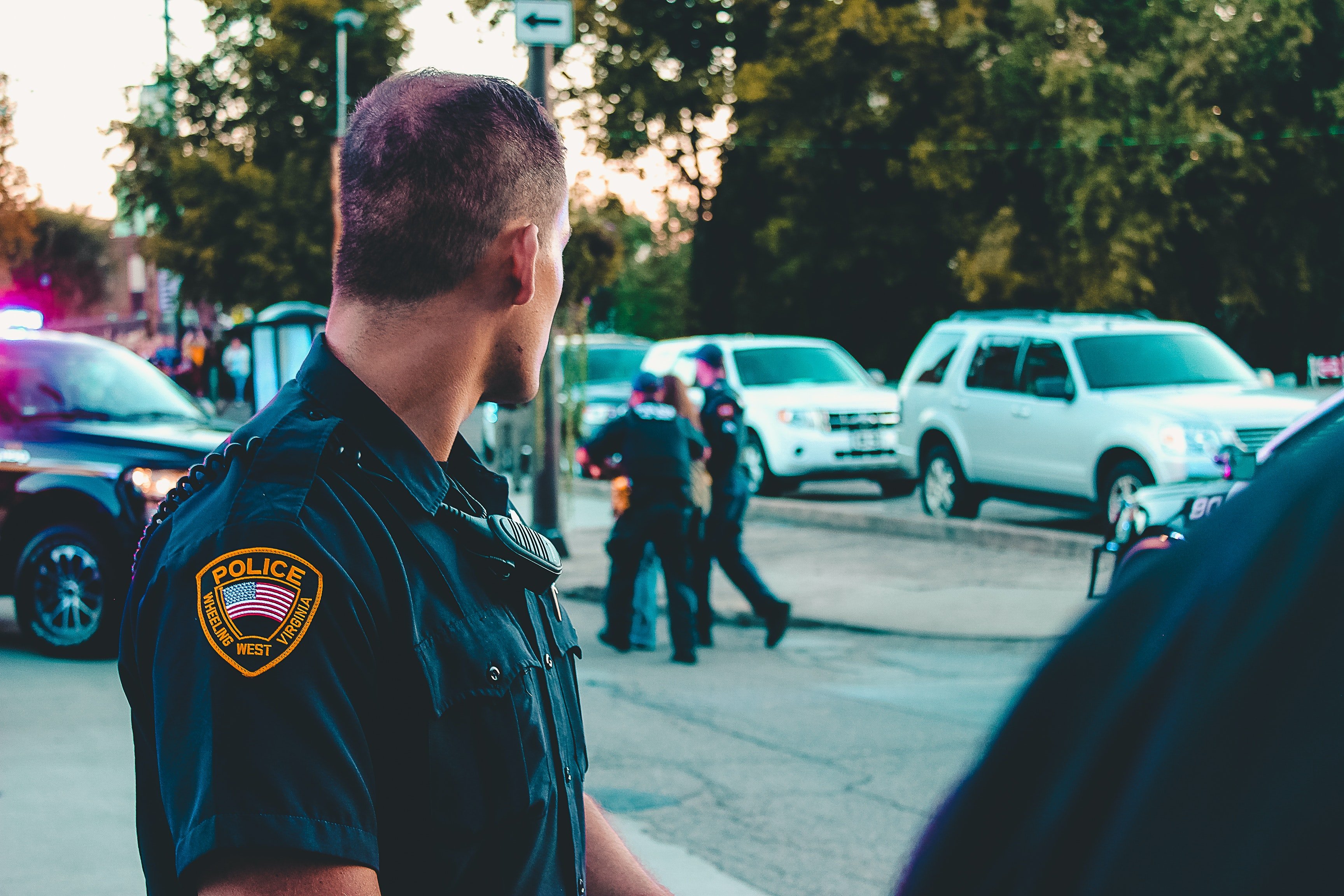 Dr. Carter hugged Anna and promised her that she would help her get out of the ugly situation. She called the cops and informed them about everything. Thankfully, James was arrested the same day for what he'd done, and Anna was freed from her toxic relationship. 
A month later, Anna was discharged from the hospital, and she started staying with Dr. Carter. She helped Anna find a job at the clinic's maternity ward, and since Dr. Carter and her husband couldn't have a child, they loved Anna's daughter, Mary as their own.  
What can we learn from this story?
Learn to be kind and helpful. Dr. Carter is an excellent example of that.
A mother can do anything for her child. Anna decided to flee the city so she could save her daughter.
Relationships are built with love and care and not necessarily blood. The way Dr. Carter and her husband accepted Mary proves this.
Share this story with your friends. It might brighten their day and inspire them.  
If you enjoyed this story, you might like this one about a woman who accused her daughter of seducing her stepdad.
This account is inspired by our reader's story but written by a professional writer. All names have been changed to protect identities and ensure privacy. Share your story with us, maybe it will change someone's life. If you would like to share your story, please send it to info@amomama.com.
ⓘ The information in this article is not intended or implied to be a substitute for professional medical advice, diagnosis or treatment. All content, including text, and images contained on, or available through this NEWS.AMOMAMA.COM is for general information purposes only. NEWS.AMOMAMA.COM does not take responsibility for any action taken as a result of reading this article. Before undertaking any course of treatment please consult with your healthcare provider.