Twitter Users Call Meghan McCain Hypocrite Following Her Reply to Lizzo's Tears Amid Bullying Controversy
Former controversial show host Meghan McCain may have left "The View," but controversy seems to follow her everywhere she goes, with her recent tweet earning her the title hypocrite.
Meghan McCain, former "The View" show host and daughter of the late John McCain, Senator of Arizona, is not afraid to speak her mind, and when she does, her thoughts are not always welcome.
Her recent tweet reacting to Lizzo's bullying claims has left her fans with their jaws to the ground in disbelief. Singer Lizzo has been dealing with negativity from haters after releasing a song with Cardi B named "Rumors."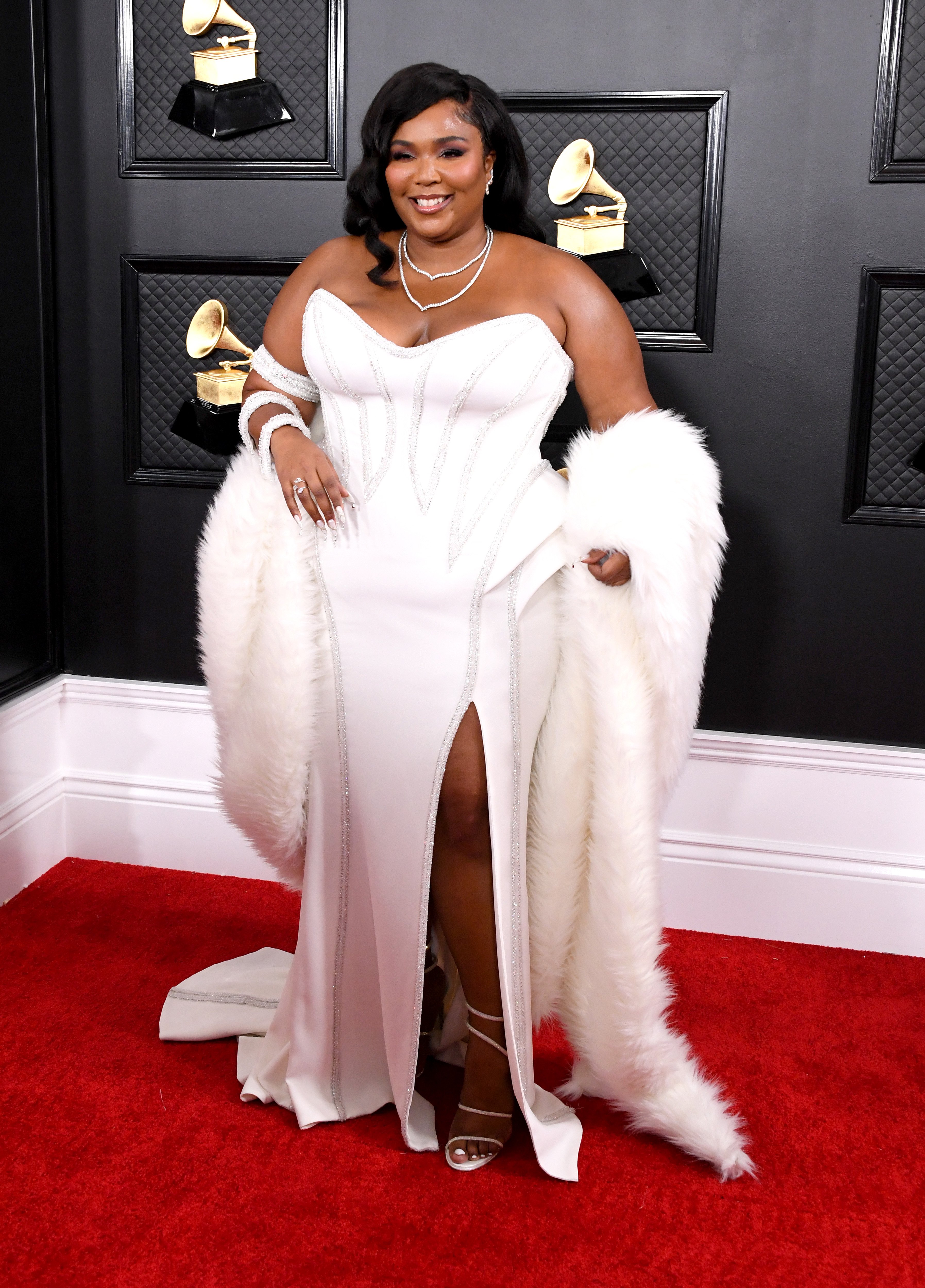 Even though Lizzo has dealt with such negativity before, she says it is beginning to weigh her down. She cannot understand why, despite trying to spread positivity, people still bully her based on her skin color and body size.
Many celebrities defended Lizzo, and McCain replied to the tweet, saying how sick of a culture she lived in where people attack other women. She wrote:
"Everyone loves Lizzo's music. Everyone. What a sick culture we live in to do this to her and women in general who break the mold."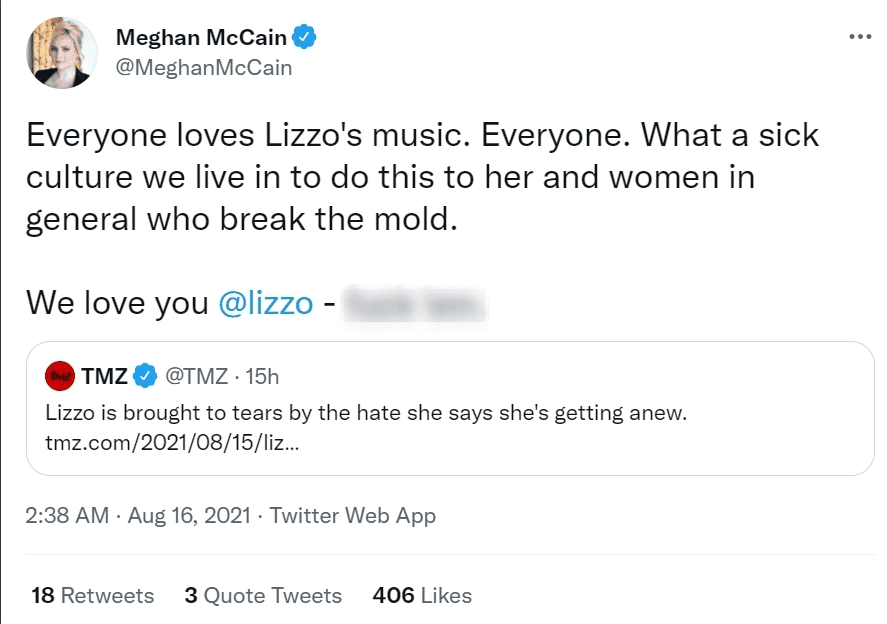 Tweeter users were, however, not amused by McCain's comment, calling her two-faced for, not too long ago, bullying Vice President Kamala Harris and making fun of her laugh.
Another one reminded McCain that she supported Trump's government, noting that the ex-president did not have any respect for women and often referred to them by unprintable names.
Look at you with your comments on. So maverick-ish 🥴 pic.twitter.com/rBzV7mCOYZ

— Robyn's bed pillow begging her to leave and work!! (@xaustinross16) August 15, 2021
A third user noted how Ben Domenech, McCain's husband and co-founder for the Federalist, has time and time again allowed body-shaming of women, including Lizzo, on the Federalist paper.
Jameela Jamil observed the irony of Lizzo getting bullied in a video addressing bullying and body shaming.
And he bullies not only women but anyone that seems to show a difference in opinion. In 2019, Domenech had to apologize for rage tweeting at Seth Meyers after McCain did an interview on Meyers' "Late Night" show.
Following the controversy surrounding Lizzo's music video, many celebrities have come out to defend her. Cardi B tweeted an emotional message asking women always to strive to do what makes them happy, seeing as they would be judged anyway.
To counter the online hate, fans came out in strong numbers to post some of their best Lizzo performances and songs while other celebrities comforted the singer. Chloe Bailey showed her support by tweeting:
"I'm so proud of you @lizzo people are gonna talk, but you have power in your voice. Thank you for inspiring me."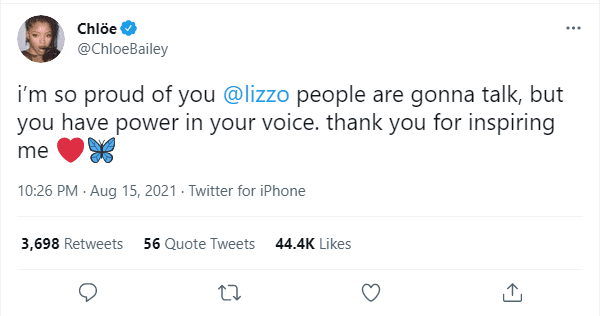 Octavia Spencer asked Lizzo to always seek self-assurance before seeking approval from anyone else as the latter will only lead to disappointment. She reminded her that there are always people waiting to tear her down.
Jameela Jamil observed the irony of Lizzo getting bullied in a video addressing bullying and body shaming. She went on to bash the haters and calling them out for their negativity.