Lizzo's 'Rumors' Music Video Sparks Conversation among Fans about the Live-Action 'Hercules' Movie
Everything you've heard about Lizzo and Cardi B's new music video is true! Both women look fantastic, the single is super catchy, and the creative direction gives off serious live-action "Hercules" vibes. 
Fans have been waiting anxiously for Lizzo to drop a new single since her successful run on the charts in 2019. Thankfully, the vocalist did not disappoint when she released her first official musical collaboration with Cardi B. 
Lizzo triumphantly addresses every comment the media and haters have uttered about her, making the track a trailblazer. However, it is the inspiration from the 1997 Disney classic "Hercules" that has people talking.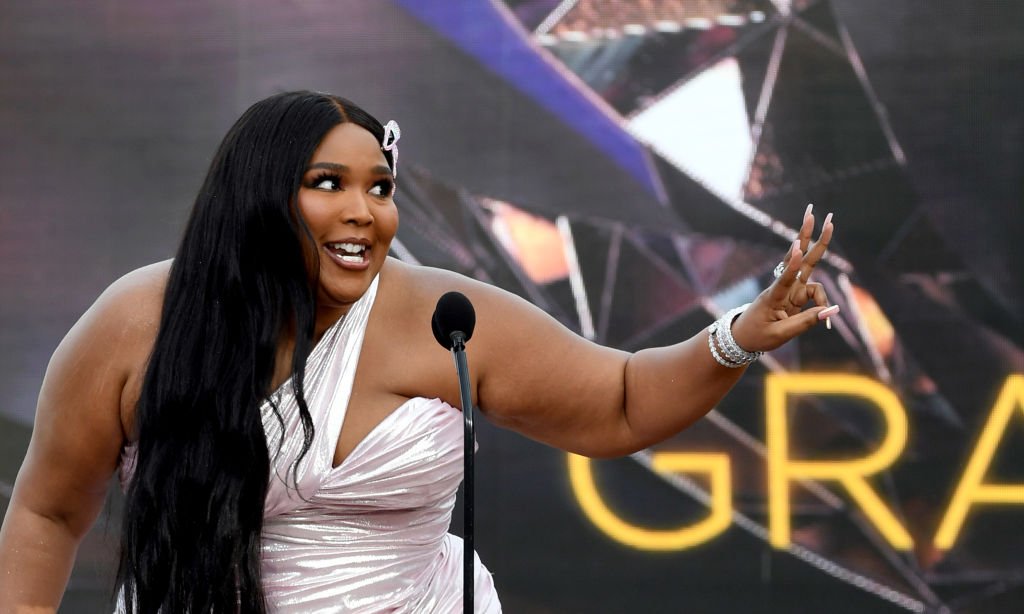 This past weekend was glorious for Lizzo, who proved she is a goddess among us in her new music video. Lizzo pulled off her ancient Greek concept so perfectly that
Twitter
users can't help but call out to Disney. 
In 2019 reports uncovered that the studio may be creating a live-action adaptation of its movie, "Hercules." Fans reacted to the news by sharing their thoughts on who should play the soulful singing Muses in the film.
CAST LIZZO AS A MUSE IN THE LIVE ACTION HERCULES MOVIE NOW #Rumors pic.twitter.com/TRJKziJika

— jimmy (@jdonohue91) August 13, 2021
A couple of names that came up at the time included Jennifer Hudson, Kelly Rowland, and Lizzo. Now, the conversation is ignited again by Lizzo's new visuals that prove fans were on the right path with their suggestions. 
Fans were so impressed by the singer's creative direction for the music video that some outright asked Disney to cast her in the upcoming film. And, it is possible that Lizzo does not mind the suggestion at all. 
I'm going to need

Beyoncé, Brandy, Jennifer, Amber Riley, Lizzo, Anika, Kelly, Kierra Sheard or some equally good good Gospel Artiste. Everyone who is a Muse MUST HAVE STAMINA AND RANGE!!! https://t.co/zCzraTGL0k

— Yüri ♦️ (@Killuaswurld) April 30, 2020
When the conversation first came up in 2019, Lizzo also commented on becoming one of the Muses. The singer tagged Disney in a tweet featuring a picture of the animated Muses and the actors suggested by Twitter users.
Although tagging Disney was bold enough for a star who was just up and coming, Lizzo went even further. The flutist presented that she agrees with the fan suggestions by bluntly asking where to sign in her tweet. 
YALL REALLY GET ME ☺️#Rumors pic.twitter.com/yb6usmJHeD

— ALL THE RUMORS ARE TRUE (@lizzo) August 14, 2021
The actresses who voiced the original Muses in the "Hercules" movies include Lillias White, Vanéese Y. Thomas, Cheryl Freeman, LaChanze, and Roz Ryan. Producers cast the women for their fantastic vocals displayed on Broadway.
As a result, many movie fans have claimed that "Hercules" has one of the best Disney soundtracks to date. Consequently, audiences would expect the same level of musicality and vocal skill from the live-action remake. 
Needless to say, Grammy award-winning Lizzo is well equipped to take on the role of a Muse. Aside from sparking the Disney conversation, the singer must be doing something right with her music career as the video accumulated 12 million views in four days.
The "Rumors" music video was directed by Ukrainian director Tanu Muino, the mastermind behind Lil Nas X's "Montero" visuals. Muino also directed Normani's music video for "Wild Side" and Cardi B's video for "Up."