'Grey's Anatomy' Actress Kelly McCreary Expecting First Child at 39 with Husband Pete Chatmon
"Grey's Anatomy" star Kelly McCreary delighted her fans with news that she and her husband Pete Chatmon are expecting their first child. Get the details of her pregnancy announcement. 
Kelly McCreary is a beautiful actress known to many for portraying Dr. Maggie Pierce, the half-sister of Dr. Meredith Grey, on the long-running medical drama series "Grey's Anatomy." 
The role, which she started portraying in the series' tenth season, has earned McCreary so much fame and garnered her so many fans. It was also on the set of the series that she met her husband and director, Pete Chatmon, with whom she tied the knot on May 4, 2019.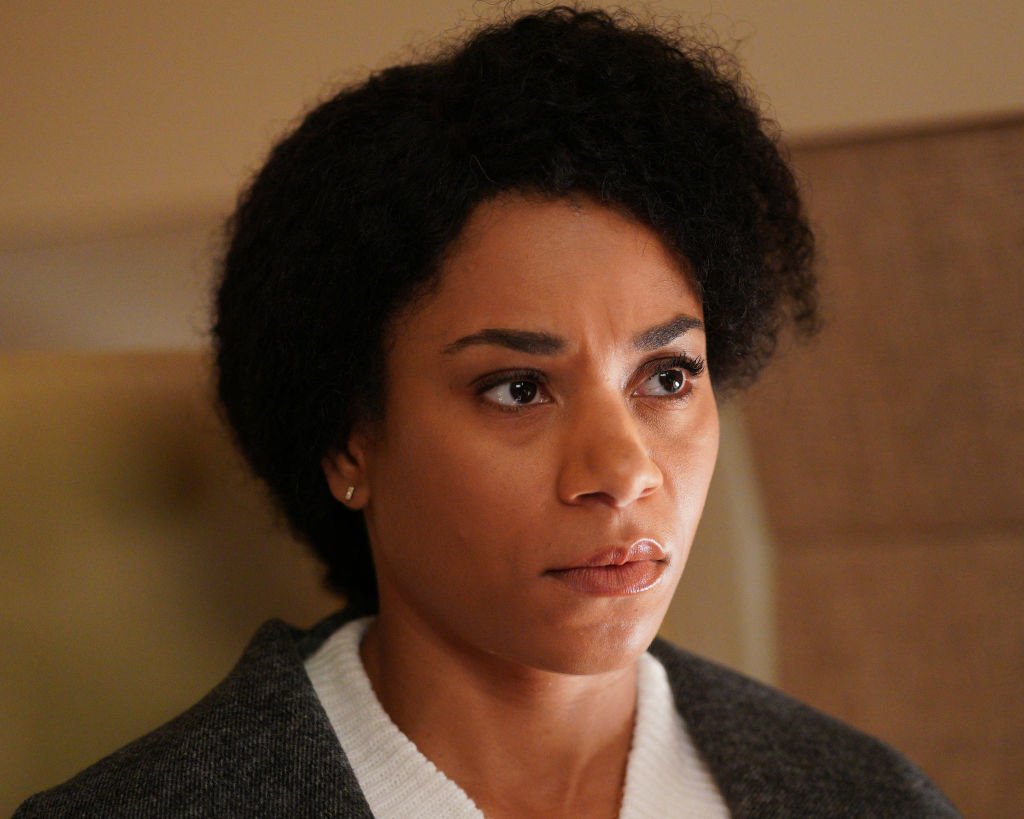 Two years after walking down the aisle, McCreary and her beau are now expecting their first child. The actress made the announcement via a post on her Instagram page on Monday. 
The beautiful actress shared a picture that showed her holding a Clearblue pregnancy test strip showing her result. She opened her mouth wide in excitement as she posed for the snap. 
The second photo showed McCreary posing with her loving husband. The couple cuddled each other and smiled as they posed, with Chatmon pointing his fingers to the "Hot Mama" necklace his wife wore.
In the post's caption, the 39-year-old McCreary wrote, "When being late comes right on time...Surprise!" She then announced she and Chatmon are having a baby and are thrilled to be growing their family and share the news with their fans. 
She also told her fans there is nothing like finding out about one's pregnancy by seeing the world spelled out clear as day and leaving no mystery. She also thanked Clearblue for being with her and Chatmon on their journey. 
Another incredible moment for McCreary on the medical drama series was when she starred with her real-life sister.
McCreary also used the opportunity to publicize Clearblue's partner, March of Dimes, and their amazing efforts to raise awareness for Black maternal and infant health. 
McCreary has always been passionate about issues relating to Blacks and Black history. In a February 2021 Variety article, she urged Blacks to always go beyond the surface and seek out the truth to make better stories about themselves. 
As a star on "Grey's Anatomy," McCreary has experienced many beautiful moments and has carried her fans along those moments. One time she did this was in October 2020 when the "Grey's Anatomy" cast was filming for its new season amid the COVID-19 pandemic. 
With the set looking decidedly different, McCreary took "Good Morning America" on a behind-the-scenes tour of the set and showed the precautionary measures put in place to ensure everyone's safety. 
Another incredible moment for McCreary on the medical drama series was when she starred with her real-life sister, Crystal, on the show. In a chat with EW, McCreary and Crystal revealed it was their first time acting together. 
The sisters enjoyed the experience of being together on the same series, while the fans loved every bit of watching them do what they do best.