Singer Hailee Steinfeld Set to Be Lead Actress in Upcoming Marvel Series 'Hawkeye'
The actress is joining the Marvel family with her first-ever TV show superhero stint and will be starring alongside renowned actor Jeremy Renner. Here's how the actress is preparing for the show.
Hailee Steinfeld took to her Instagram recently to promote the much-anticipated series and shared a sneak peek shot of the production.
"See you on November 24th, #HAWKEYE," the 24-year-old captioned her post on July 29 while adding a bow and arrow and purple heart emojis.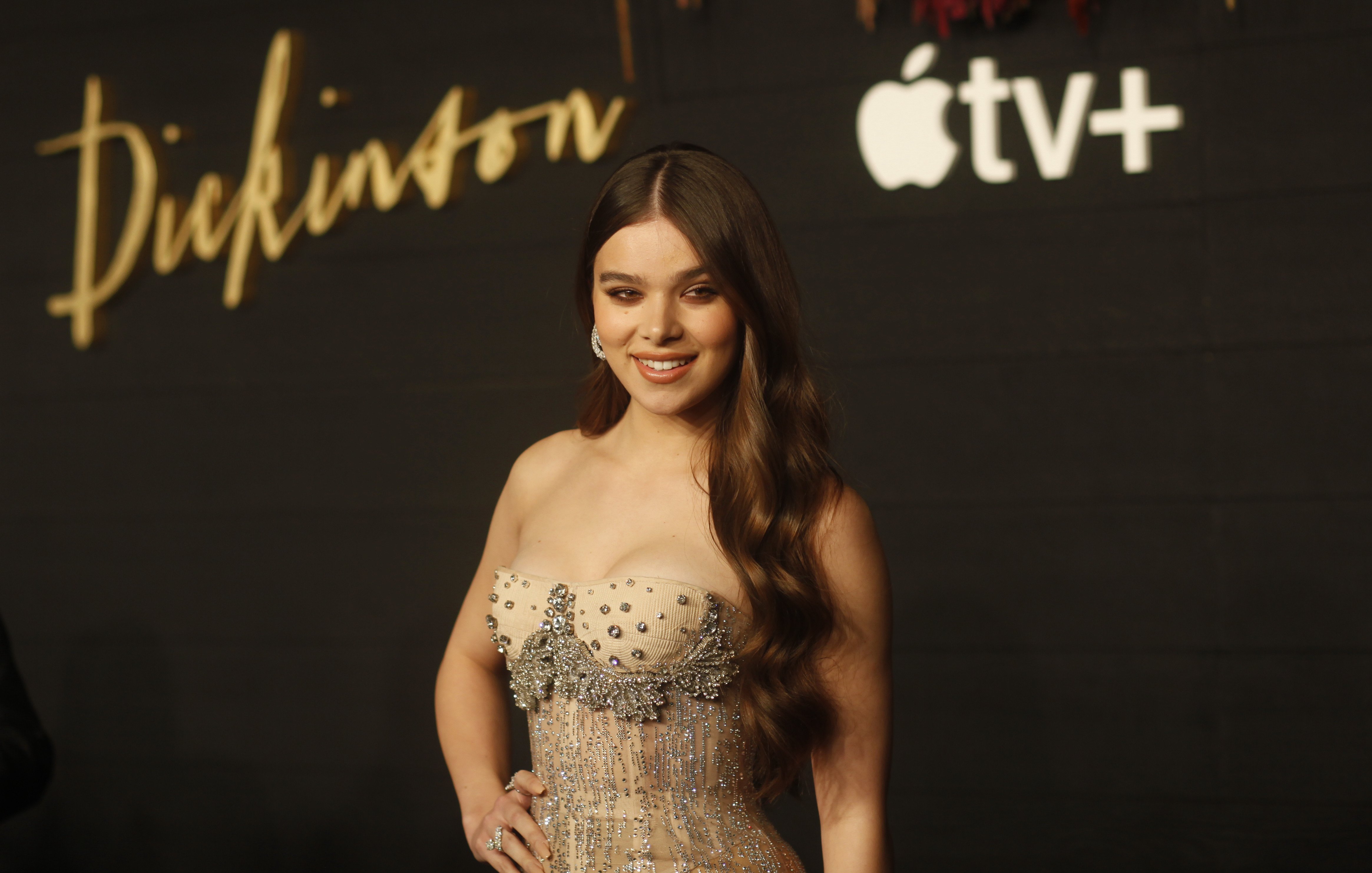 SNEAK PEEK
Steinfeld posted a photo from the set of her talking to Renner while holding a bow and arrow in each of her hands. The dark image also displayed the actor carrying a backpack.
With the dim-lit room of the scene, the pair appeared to be in deep conversation with a boxing bag and an arrow board featured in the background.
In the comments section, fans and fellow stars could not hold their excitement. Many shared that they are looking forward to the show. Model Hunter McGrady wrote:
"WOW, MY FRIEND IS COOL, SO EXCITED."
English actress Florence Pugh said, "YEEEEEHAW!! I can't wait to watch and text you all the time I squeal," while adding a heart emoji.
ABOUT THE SHOW
The "Hawkeye" TV show on Disney + is arriving later this year. The series will follow Clint Barton, played by Renner, and fellow archer Kate Bishop played by Steinfeld.
According to Marvel, Bishop is a "strong-willed" figure from the comics "who uses her excellent marksmanship to fight against evil."
As an original "Hawkeye" actor, Renner will introduce the "Dickinson" star as Bishop. Variety reported that the show would feature a "pass the torch" dynamic between the two.  
BEHIND THE SCENES
As of late, Steinfeld shared a new behind-the-scenes image and footage of her archery training for her character on her Instagram Story.
The first photo showed a target shot with several arrows with the caption, "It's been a minute." Steinfeld then posted a close-up video of an arrow accidentally shot straight through the seam of the target bag while she playfully boasted about her shooting skills.
BEING MENTORED & PROTECTED
The Los Angeles native has also been fortunate to have her co-star Renner, 50, mentoring her during filming. As one of the last original members of the "Avengers" still standing on the Marvel Cinematic Universe, his role as Barton is one of the eldest statesmen around.
Marvel Studio initially announced Bishop was coming to the MCU in 2019, but it wasn't until "Hawkeye" started filming that Steinfeld was confirmed to be playing her.
Filming began in late 2020 and continued throughout the pandemic until the Spring of 2021. According to Screenrant, it was during that time that Renner revealed he mentored the "Bumblebee" star:
"That was always my role. Outside of the acting thing, I was protecting her and giving her the CliffsNotes on how it goes with this kind of filmmaking."
He continued: "Green screen, superhero life, all that stuff. I just wanted to protect her because there's a lot of physical stuff." Renner went on to praise Steinfeld and said she is a "wonderful actress, a wonderful human, and I can't wait to see all the cool stuff that she's able to do."
BEST MOVIES
To support that statement, Steinfeld has grown with her acting career and has starred in some of the best movies on Netflix and the best films on Amazon.
Her breakout role was on the western drama film "True Grit," which earned her nominations for the Academy Award and a BAFTA Award.
The movie tells the story of a stubborn teenager who enlists the aid of a US Marshal to track down the man responsible for the murder of her father, a man with "true grit." Her performance stood out in this film.
She then starred in "3 Days to Kill" alongside acclaimed actor Kevin Costner. The movie is about a spy who discovers that he is dying from a terminal disease and decides to give up on his dangerous life to spend time with his family and his estranged daughter, played by Steinfeld.
What makes this action-packed film one of her best films is the relationship between her and her on-screen father that grows despite the unfortunate situation. Their bond is still intact after years and years of secrets.