China McClain AKA Jazmine of 'House of Payne' Cuts Chic Figure in Floral Crop Top Dancing in New Clip
China McClain became a star at a young age. Although it appears that she has taken a break from Hollywood, she has been keeping up with her fans on social media and recently posted a video that got them excited.
China Anne McClain is famous for portraying Jasmine Payne from the popular television series "House of Payne." She is a multi-talented star who has seemingly done a bit of everything in the industry – music, movies, and most recently, dancing.
China has continued to keep up with her fans on social media and recently posted a video that got her fans excited and loving their superstar.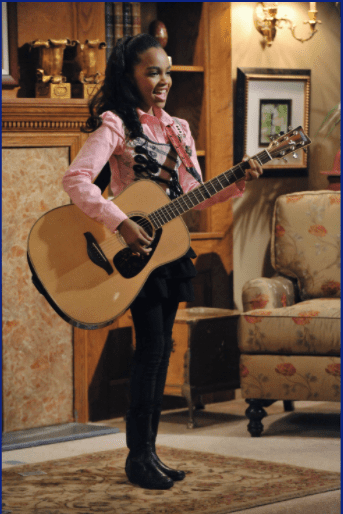 In the Instagram video, China cut a chic figure in her floral crop top as she danced and made some nice moves with her waist.
The video which she took in her room showed off not only her beautiful skin but also her great dance moves that had her fans ecstatic.
An excited fan of the young actress prayed that the Lord should give them a stomach like hers. Some other fans were quite impressed with her body, with a particular fan gushing about her hips. 
A third fan who was also impressed with her body commented on her post by gushing over her abs. With the video, China showed that even though she has decided to take a break from the fame and glitz, she has certainly not left her fans lonely.

Born on August 25, 1998, to her music producer father Michael McClain and songwriter mother Shontell, the actress and singer first started out as a seven-year-old Alexis in the film "The Gospel."
She shot to fame in the television series "House of Payne" before receiving international prominence for her role as Chyna Parks in the Disney television series "A. N. T. Farm."

Stardom came at such a young age for the talented prodigy, and while this may have proved to be a problem for other girls her age, it never fazed China.
Alongside her two look-alike sisters, Sierra, Lauryn, and brother Gabriel, the singer grew up in a close-knit family where family always came first even though all the children were talented, and this aided her transformation into a superstar.

In an interview with Rolling Out, China revealed she never felt pressured to be an entertainer and has always been her own worst critic.
Recently, and in quite a shocking turn of events, though, the 22-year-old announced she would be "doing God's work now" and nothing else after news of the cancellation of the show "Black Lightning."
She, however, insisted that she was already planning her exit from the show as she only signed on to the show for a limited number of seasons and not for any other reason.