'The Bernie Mac Show' star Dee Dee Davis' Only Son Bears a Strong Likeness to Her Smiling on Carousel
Dee Dee Davis gave birth to her only son in 2017, and although the star personality has continued to keep her private life off social media, she recently posted a picture showing the striking resemblance between her and her son. 
Popular actress Dee Dee Davis became a mother in June 2017 when she welcomed her only son Logan Anthony Lee who she shares with musician Smokey Lee Jackson.
Davis has kept her personal life off social media over the years, but she recently posted a picture of her now four-year-old son.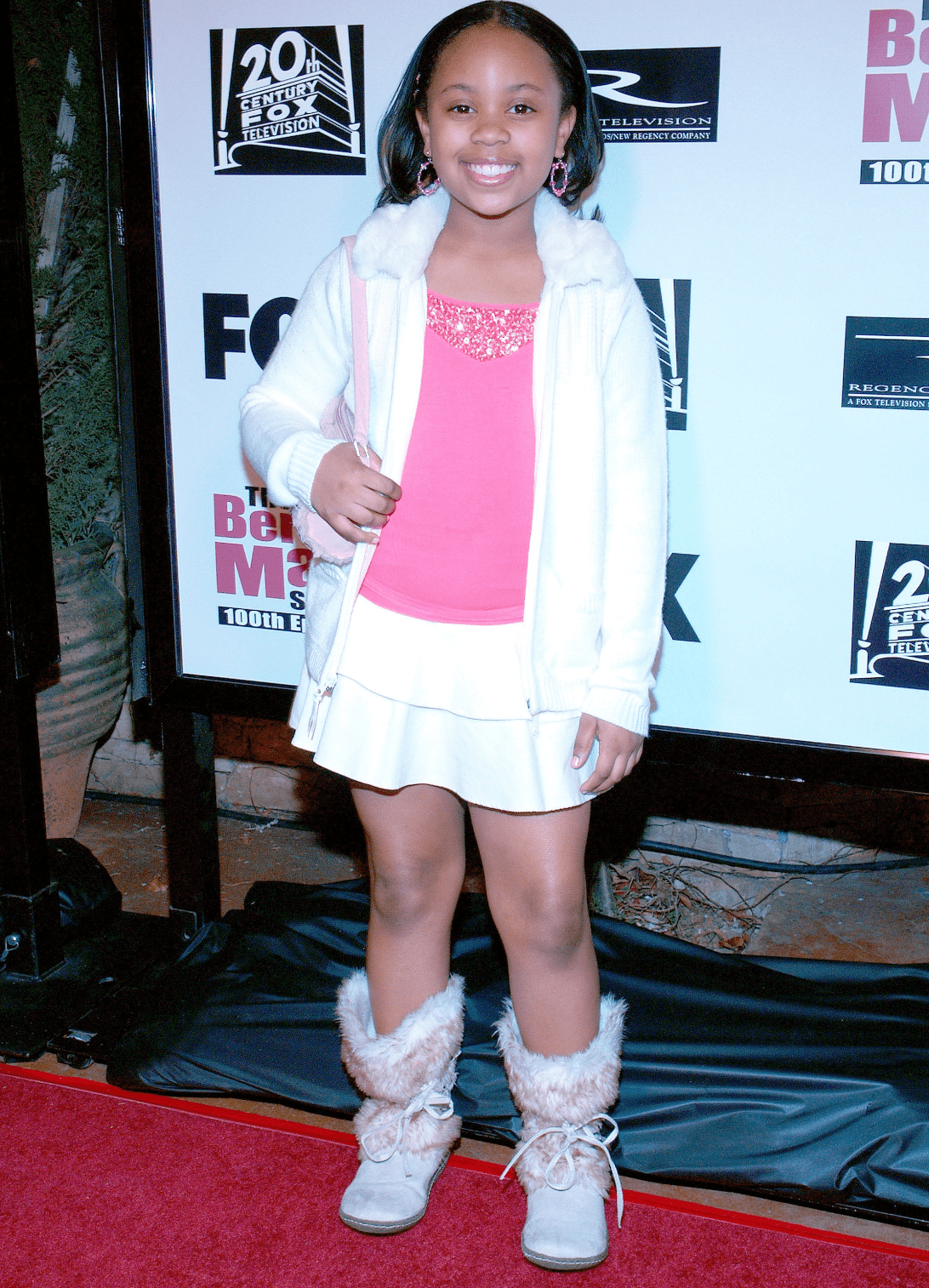 In an Instagram post which Davis captioned: "Photo dump: Navy pier," the former actress showed off the strong resemblance she shares with her son.
Logan, who was wearing a red T-shirt and black trousers, was pictured smiling on a cream-colored carousel as he showed off his dimples. 
With his curly hair and perfect dentition, Logan wheeled away in delight as he was clearly having a lot of fun. The picture, which was taken at Navy Pier in Chicago, Illinois, got her fans excited to see a glimpse of her handsome son.
Davis, who was born on April 17, 1996, in Culver City, California, USA, is the younger sister of Aree Davis. The 25-year-old former actress burst onto the scene starring as Bryana Thompkins in "The Bernie Mac Show."
Davis was the youngest child and nicknamed "Baby girl" and was a perfect fit for the role for which she subsequently received compliments for how well she portrayed her character.
Nearly ten years after the show ended in 2006, the cast reunited in Los Angeles, where they had a reunion interview. Davis, who stopped acting to focus on school, found love at a young age and started dating her boyfriend, Smokey, in December 2014.
The former actress, who recently welcomed her second child, showed off her baby bumps on Instagram. Davis shared a picture of herself when she was heavily pregnant and got her fans excited.
In another Instagram post on her page, she also shared a picture where her boyfriend Smokey and her son Logan were huddled together with big smiles on their faces. She captioned the post: 
 "SURPRISE!!! Hey everyone, we're super excited to announce WE'RE EXPECTING! This is my family, and we can't wait to meet our newest little blessing."
When she welcomed her daughter, Leia, on April 25, 2021, the delighted mother posted a picture of her new addition in an Instagram post with the caption: "Introducing for the first time Princess Leia."
Davis certainly loves motherhood, and although she has kept her private life away from the spotlight for a long time, her recent post shows she and her family are doing well.