Dee Dee Davis AKA Baby Girl of 'The Bernie Mac Show' Shows Look-Alike Daughter in Bows & Blue Tutu in New Pics
Dee Dee Davis of "The Bernie Mac Show" is no longer the little charming Baby Girl she is fondly known as; she is now a family woman. The former child star recently shares a view of her look-alike daughter rocking a blue tutu.
Lovers of black comedy-drama would not be quick to forget the legendary "The Bernie Mac Show" that portrayed the intriguing African-American family filled with happiness, curiosity, comedy, and compassion.
After the show ended, the cast subscribed to tremendous changes in their lives; some continued acting. A few others turned to a low-profile lifestyle, living their lives like the average American.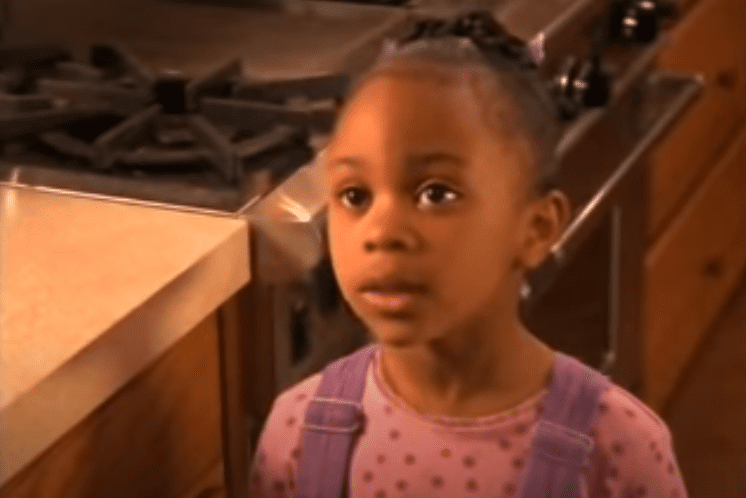 However, they all witnessed the death of the lead actor, Bernie Mac, who suffered from pneumonia. Dee Dee Davis, the youngest of the cast, who starred as Bryana AKA Baby Girl, went under the radar.
Now, Davis is over 25-years-old and has two children—Logan and Leia, a loving boyfriend of six years, Smokey, and a very happy home.
DEE DEE DAVIS' RECENT POST
Despite maintaining a low profile, Davis connects with her thousands of followers and fans online by sharing details concerning her private life when she deems necessary.
The mother of two already runs an Instagram account for her babies, with the description "Logan And Leia. Big bro and little sis." The account has over a thousand followers and the snaps, dedicated to the kids, often get a few hundred likes.
Recently, the former child star blessed the kids' online army with a dose of cuteness. She showed off her youngest child resting on a lilac cushion surface, wearing a ballerina lace skirt that matched her hair bows and a black top with the words "Baby Sister."
MOTHERHOOD FOR DAVIS
Like many mothers, motherhood is a one-in-a-million experience, and no matter how many babies a mother carries, the memories are usually different.
Davis first became a mother in 2017, after welcoming her son. A few years later, she was more than ready to have another baby with the same man. In February, she shocked her fans with the announcement of her second child. 
The post showed mother, father, and son wearing big and hearty smiles as they held a pregnancy test strip and the baby's sonogram.
Via the caption, the expectant mother admitted that her family was overwhelmed with excitement. A few months later, Baby Leia, weighing 5 pounds 10 ounces, joined the pack.
"THE BERNIE MAC SHOW" CAST
Like Davis, her former fellow on-screen family members— Kelita Smith, Camille Winbush, Jeremy Suarez, all live differently. The first two have established a career in acting, while Suarez, now a family man, is taking his time and working on other projects.
The entire crew reunited in 2018, almost ten years after the comedy show, and appeared excited to be in one another's company.