Lil Scrappy's Wife Bambi Says 'It's a Good Idea' to Get a Divorce Amid Marital Problems
Lil Scrappy and his wife Adi "Bambi" Benson recently welcomed their third child together. However, a new video clip has shown that things were not rosy in their marriage leading to that point. 
Lil Scrappy and Adi "Bambi" Benson have been married since 2017. The couple is now parents to three children, son Breland Richardson, 2, and daughters Xylo, 1, and Cali Richardson. 
The couple welcomed Cali in July 2021, with Lil Scrappy paying tribute to his wife for giving birth to their newborn daughter in 30 seconds. He also thanked God for blessing him with all his children.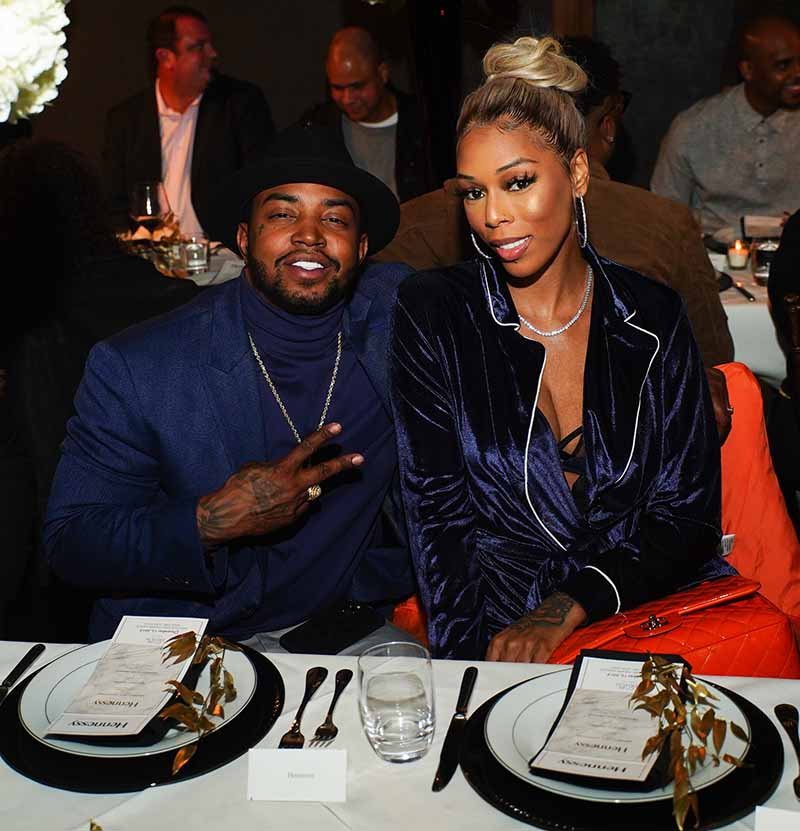 The rapper is also father to an older daughter, Emani Richardson, who he shares with his ex, Erica Dixon. Fans get to watch Lil Scrappy and Bambi on "Love & Hip Hop: Atlanta." 
While all looks well for Lil Scrappy and his growing family, a recent video "Love & Hip Hop" shared on its Instagram page showed his marriage with Bambi was at the brink of a collapse while she was pregnant with Cali. 
In the clip, Bambi's friend, Sierra Gates, was at a restaurant waiting to have lunch with her and Erica Mena. The meeting between the friends happened before Bambi gave birth to Cali. Hence, she and Mena were still heavily pregnant. 
During her confessional, Gates expressed her desire to host a beautiful and extravagant "Sierra Glam" baby shower for her pregnant friend. 
While the ladies were talking, Gates said she was looking forward to the baby shower because she wanted to party and have fun. However, Bambi did not sound too excited about it. 
As of December 2016, it looked as things were over between them.
When her friends asked why, she became teary-eyed and revealed Lil Scrappy would get emotional and talk about getting a divorce. The following day, he would not apologize to her for his behavior but act like nothing happened. Bambi also said: 
"I told Scrap that I do think it's a good idea that we do probably get a divorce."
The revelation shocked Mena and Gates, who said in her confessional that Bambi was a very strong person, and it was hard to see her feeling that way. 
After her friends calmed her down, Bambi said the issue was serious and that she had re-contacted her lawyer. She also said her third pregnancy was difficult, but Lil Scrappy did not understand. 
She narrated how he told her he was going to the studio in Miami to record despite the doctor saying she could not carry her babies up and down the stairs.
Hence, Bambi told him he could record at home, down the street, or wherever but not leave her alone because she did not have any type of support. Moreover, the issue made her wonder what she was married for. 
Despite the issues between her and Lil Scrappy, Bambi still glowed during her baby shower in May. She shared pictures of herself and Mena looking gorgeous while posing next to each other on their baby shower. 
In the post's caption, she thanked Gates for throwing them the cutest baby shower and expressed love for her. She also joked she would wear her baby shower outfit again in the next four to six months. 
This is not the first time Bambi and Lil Scrappy are experiencing issues in their relationship. As of December 2016, it looked as if things were over between them when they broke up. 
A social media post by Lil Scrappy at the time made it seem like he was happy with their split. However, the couple got married after a bitter breakup and cheating allegations against the rapper.
Lil Scrappy joined the "Love & Hip Hop" franchise in 2012. He revealed part of the reason he joined the show was not to have to rely on music. 
Since joining the show, fans have been able to connect with his personal life. With all that fans know about him and his family so far, there is a feeling he and Bambi will get over their present issues.