Brandy's Daughter Grabs a Lot of Fans' Attention Flaunting Slimmer Figure in Skinny Pants & Top in New Photoshoot
Fans were left spellbound and took turns complimenting Brandy's daughter Sy'Rai Smith after she shared pictures showing off her stunning weight loss. 
American singer and actress Brandy Norwood has enjoyed a highly successful career to date. However, her most significant success in life is being a mother to her adorable daughter Sy'Rai Smith. 
Sy'Rai recently underwent a stunning weight loss and had been showing it off ever since. The 19-year-old proudly showed off her weight loss transformation in a TikTok video she shared last month.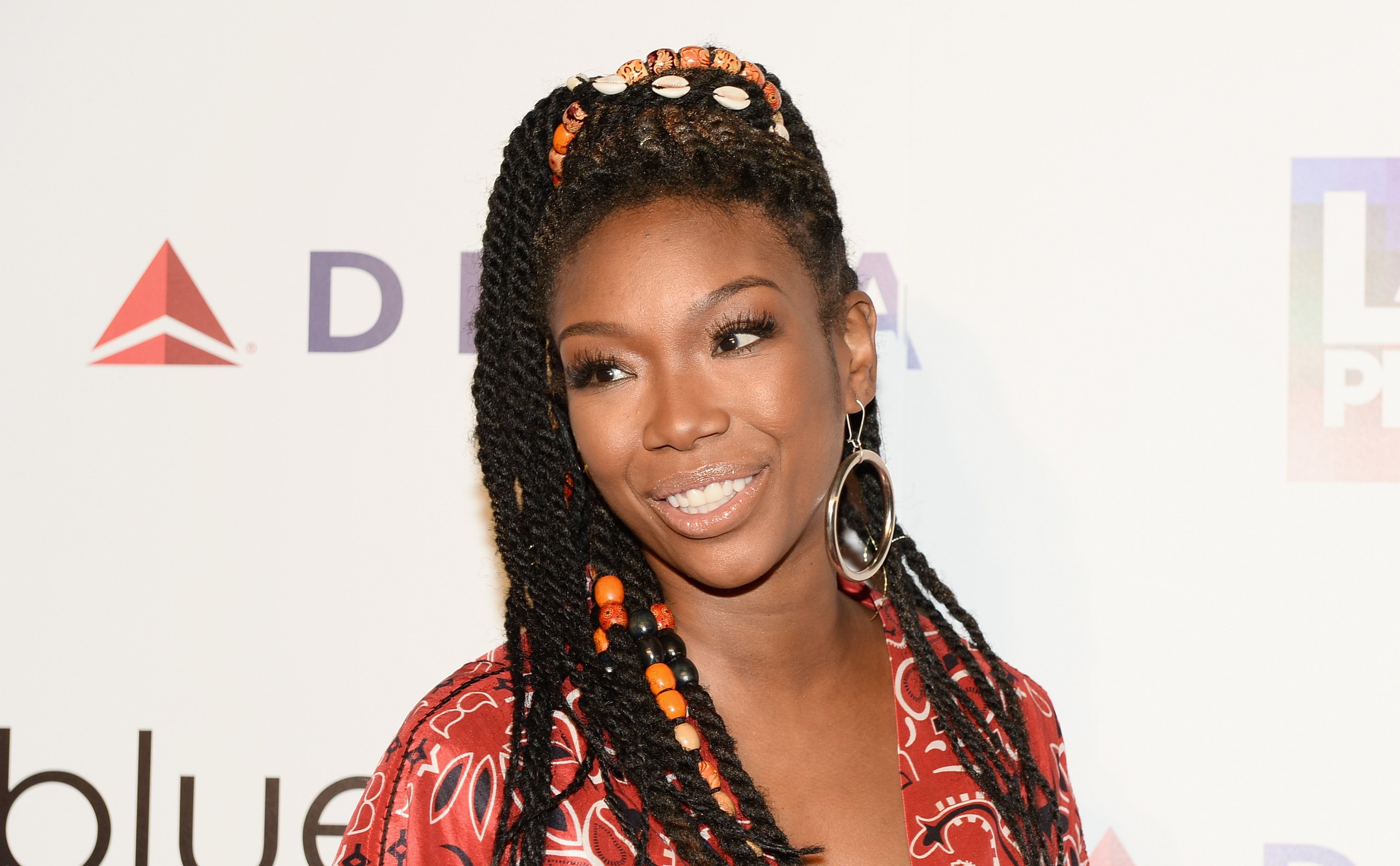 In the video, Sy'Rai displayed before-and-after photos of herself before concluding with a grand debut of her slimmed-down figure. The beautiful teenager has also been blessing her Instagram fans with pictures of her slimmer figure. 
On Tuesday, she shared more photos of herself in another Instagram post she made. The pictures showed Sy'Rai dazzling in a multicolored body-hugging top she paired with skinny black pants. 

The first snap showed her sitting on a chair and giving a side-eye look while flaunting her lovely hairstyle. The second picture showed Sy'Rai posing in front of a mirror.
In a 2020 chat with People, the singer revealed how Sy'Rai saved her life and helped her in her darkest moments of depression. 

In the third photo, Sy'Rai sat on a chair and bent forward to allow her chin to rest on her fist. She sat in a beautiful room with floral wallpaper behind her. The teenager was barefooted and looked like a professional model with her pose. 
In the fourth picture, Sy'Rai sat and stared at the camera while a hairstylist attended to her hair. The last snapshot in the post showed her looking in another direction while the camera focused on her beautiful face. She captioned the post: 
"right where you want me, u got me." 

The photos Sy'Rai shared showed the striking resemblance between her and her mom. It also gave her fans a glimpse of her slimmer figure, and they were all too delighted with what they saw. 
Many of them took turns complimenting Sy'Rai on her beautiful figure. One of those who commented was Brandy's mom, Sonja Norwood, who gushed over her beautiful granddaughter.

One fan said Sy'Rai looks just like her mom, while a second fan said her beauty is sufficient and that she looks amazing. Another person raved about Sy'Rai's transformation and said she was and is still gorgeous. 
Besides her weight loss transformation and resemblance to her mom, the pictures also showed how fast Sy'Rai has grown since her birth in June 2002, which was televised on a special edition of MTV's Diary Series "Brandy: Special Delivery." 

Brandy is ever so proud of her daughter and never ceases to talk about her. In a 2020 chat with People, the singer revealed how Sy'Rai saved her life and helped her in her darkest moments of depression. 
Brandy also celebrated the grown-up and gorgeous Sy'Rai in an Instagram post she made in February 2020, where she described her as the brightest light in her life. 
The singer is proud of being Sy'Rai's mother and has so many sweet quotes about motherhood. In one of such quotes, she said she loves being a mother because having a child inspires one to be a better version of themselves.