'My Big Fat Fabulous Life' Star Whitney Way Thore Wants to Protect Her New Boyfriend from the Show
After a stormy 2020, "My Big Fat Fabulous Life" star Whitney Way Thore is ready for the premiere of the new season, and she has a new man in her life, who she wants kept away from the show.
2020 was a tough year for Whitney Way Thore after she discovered that then-fiance Chase Severino was having an affair and, on top of that, was expecting a child with another woman.
This year, however, the reality show star will start the season on a high note. She's moved back to Greensboro in North Carolina, she's dating a mysterious man, and her NoBS Fitness Active Company has grown tremendously.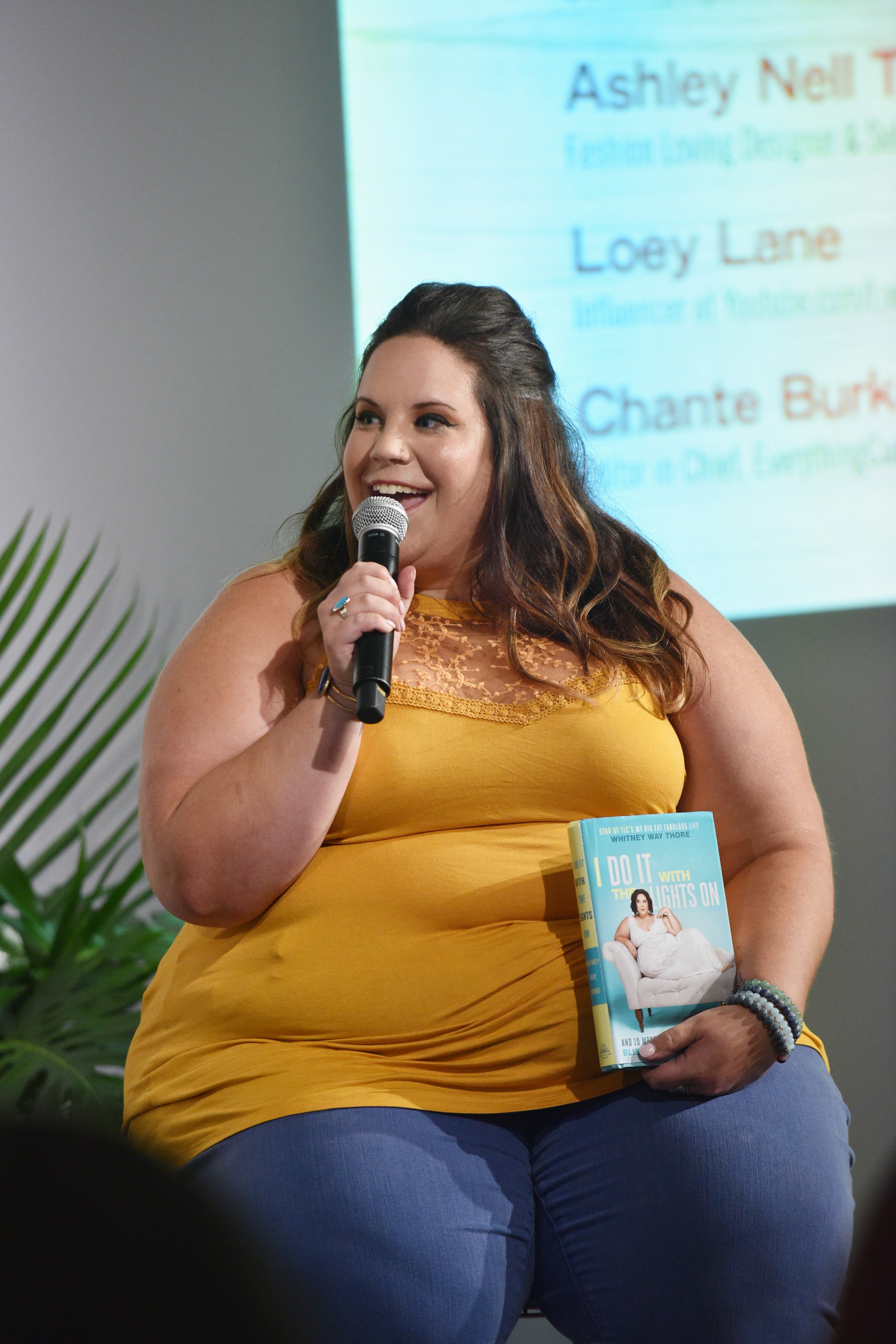 Her new beau lives in Paris, and they met while Thore was taking French online classes. The show will open with love, and what better way to premiere a new season?
The mysterious man asked to remain anonymous throughout the show, and with his face and name being blurred out, he is only referred to as "Frenchman." She opens up to People, saying:
"I feel great that he's protected from the kinds of things that Chase had to go through. That makes me feel good."
The decision to stay anonymous crops from the criticism her ex-fiance received in the previous episodes, and she does not want to put anyone in that position again.
Even with all the positives in the new season, Thore is still skeptical of people's reactions, saying she knows they will say he's staying anonymous because he's embarrassed to be seen with her, or he does not like her.
The dancer, however, opened up about her new romance and gave tidbits of her newfound romance, saying he is a graphic designer and is in his thirties. 
She says though it saddens her that it ended, she's happy that Severino looked happy.
It is safe to say she is guarding her interests after the 2020 drama surrounding her ex-fiance's cheating and fathering a child with a different woman. 
Severino had proposed to Thore in October of 2019 in Paris, but seven months later, Thore announced that they were breaking up. 
Three months after they parted ways, Severino welcomed his baby, Aurora Joyce, home. Thore has met Aurora via Facetime, and it was a bittersweet feeling for her. She says though it saddens her that it ended, she's happy that Severino looked happy. She says:
"I've never really seen him look so happy, and I think I can be happy for that and be hurt at the same time. I don't think I have to feel all one way or the other."
The identity of Severino's baby mama has not been revealed, though it is known that he rekindled his love with an old flame who wishes to remain anonymous. 
The TLC  show continues to chronicle Thore's life, her challenges dealing with stereotypes associated with big-bodied people, as well as her love life.