Rapper Eve Stuns in Tight Pink Dress While Posing Outdoors Next to Millionaire Husband in Classic Suit
Eve is the true definition of "black don't crack," and at age 42, the rapper still knows how to turn heads. She recently looked stunning in a fitted pink dress while posing next to her millionaire husband, who rocked a classic suit.
African-American rapper and talk show co-host Eve is enjoying a blissful marriage with her wealthy English husband, Maximillion Cooper. The pair has been together for more than five years and appears to be waxing stronger.
Recently the entertainer gave her online audiences a glimpse of her happy love life in a sweet outdoor picture. It featured husband and wife posing next to a garden of white and green flowers.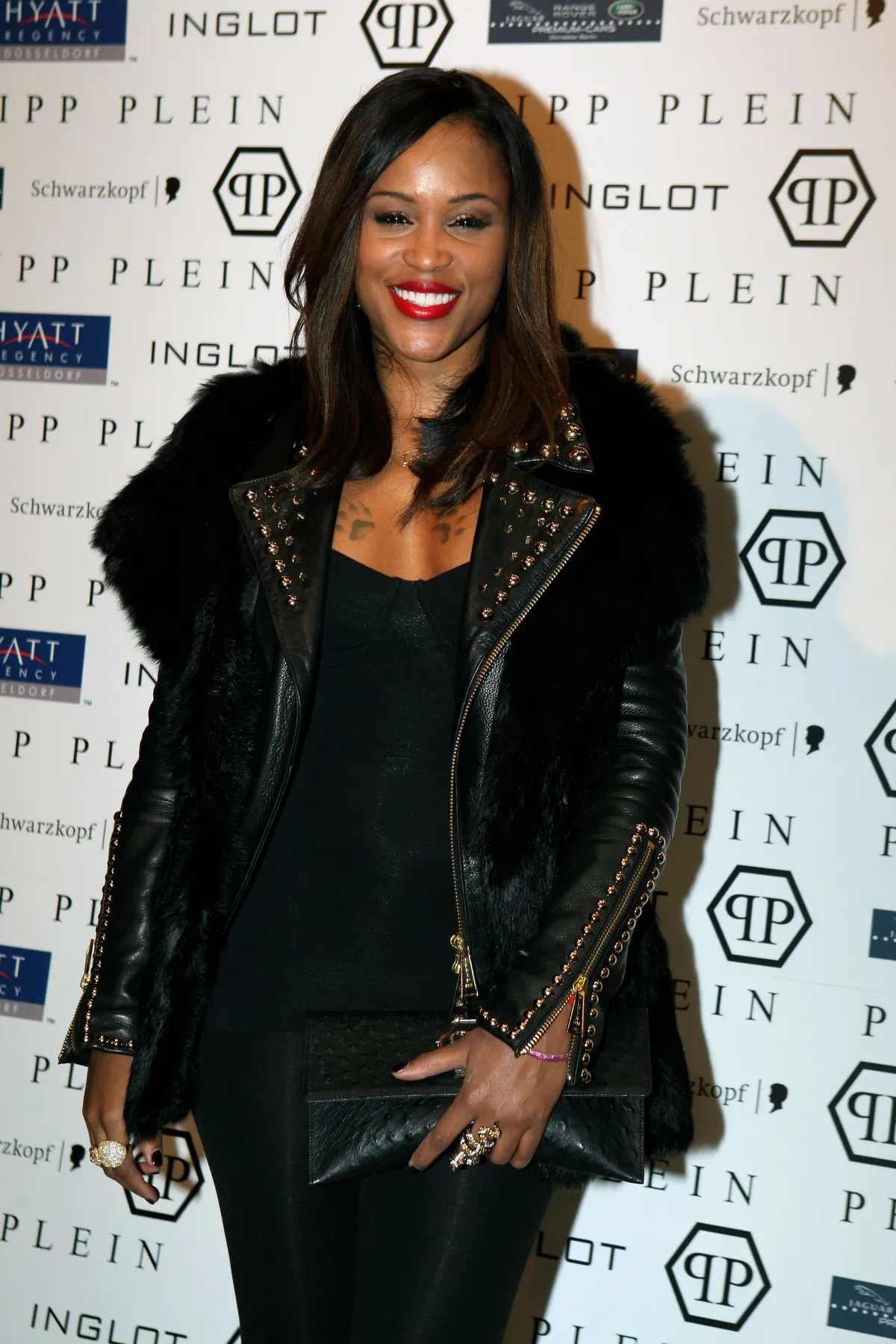 In the backdrop was a white horse that busied itself with grazing on a trimmed green field. The scenery made their perfect love look like a picture from a fairy tale.
Eve brought on her A-game by looking impressively beautiful. The 42-year-old rocked a one-hand stylish pink dress with a thigh-high slit. Her full brown curly hair fanned the skin on her bare shoulder, and fans could see the rapper's sleeve tattoo.
She added huge framed sunglasses that covered nearly half of her face, and a long necklace settled in between her chest area. Cooper complemented his drop-dead gorgeous queen in a classic two-piece suit, white shirt, a conspicuous bow tie, and sunglasses to match his shoes.
This happily-ever-after snap had the words "me and him," as its title, and more than a hundred thousand fans clicked on the like button, with a few hundred gushing on the photo.
WHO IS MAXIMILLION COOPER?
Maximillion Cooper is the man after American rapper Eve's heart. He is of British descent, a white businessman, a designer, and a former race car driver who is worth about $60million
Cooper was previously married and shared four kids with his former partner. His kids are familiar with the rapper, and they have a smooth relationship.
The entertainer once gushed about how cool and interesting her stepkids are, she added that it is fun being in their company, and they keep clamoring for a baby sister.
THEIR SOOTHING LOVE TALE
Eve said yes to her, Mr. Right, in 2014 after they had known each other for a few years. Despite their racial diversity, their love was strong enough to blur the lines.
Since their wedding, they have shown nothing but immense support and respect to each other. According to the rapper, their secrets to a healthy marriage have been "respect and honesty."
Cooper and his wife are always looking for ways to retain their burning love. During the quarantine, they enjoyed the privacy and time together, which solidified their bond. 
These two are also longing to begin a family; the talk co-host revealed that she resigned as a TV personality in America to focus on her family in London. 
AGAINST ALL ODDS
While these two may be the sweetest couple in town, some naysayers are not ready to accept such a fact. Eve revealed that at the beginning of their relationship, a lot of people criticized it.
Although the experience was new to both parties, who had only dated their races at the time, they decided to follow their heart.