'Black Widow' Star Scarlet Johansson and Husband Colin Jost Welcome Their First Child Together
The actress and the "Saturday Night Live" star welcomed a baby boy recently. Scarlett Johansson is already a mom to six-year-old daughter Rose who she shares with ex-husband Romain Dauriac.
Scarlett Johansson's rep Marcel Pariseau told People that the 36-year-old and comedian Colin Jost recently welcomed their new bundle of joy.
On Sunday, Jost briefly mentioned the pregnancy news during a stand-up performance at The Ridgefield Playhouse in Connecticut, an insider confirmed to People.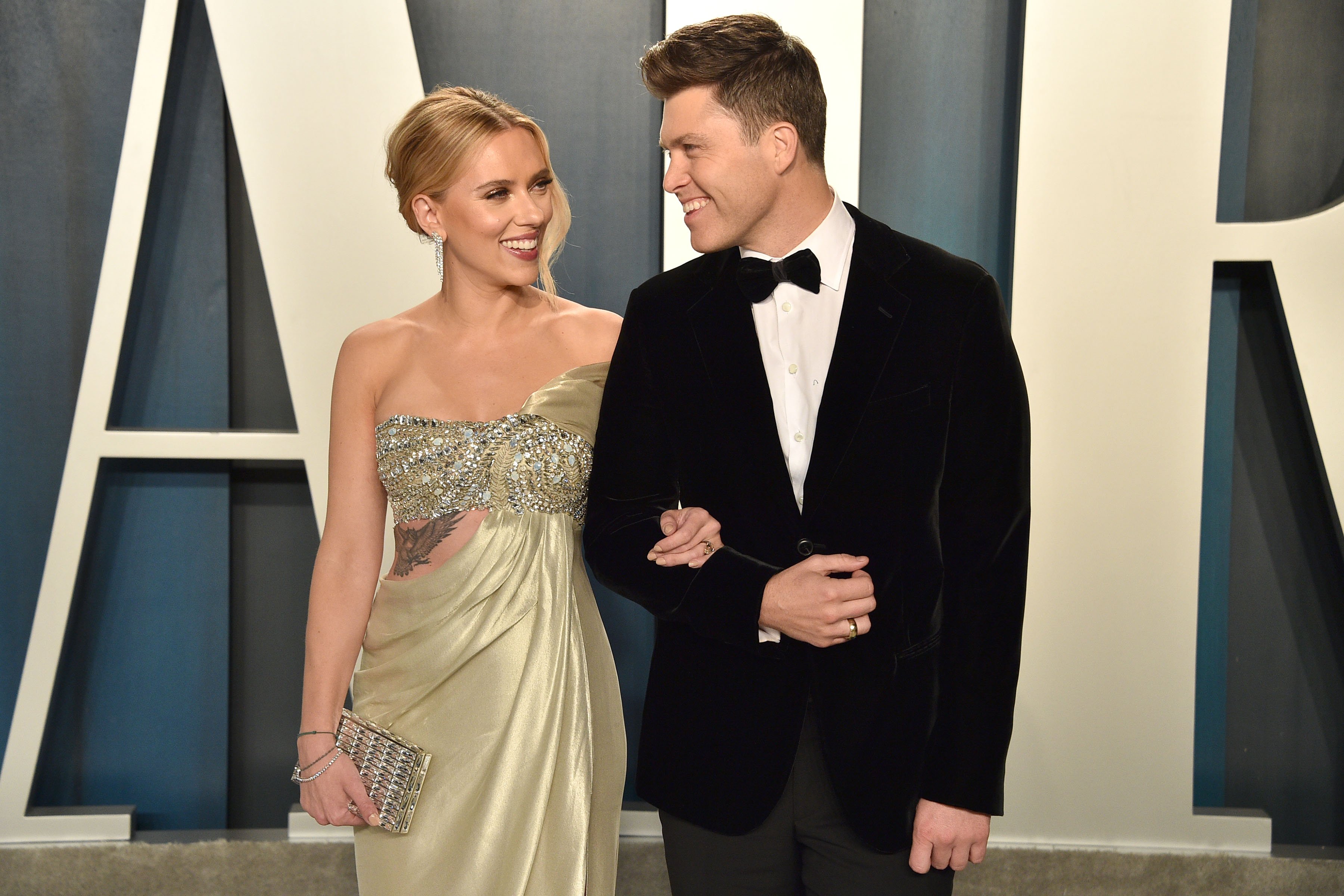 IT'S A BOY! 
The "Weekend Update" host also took to Instagram on Wednesday to announce the baby news with the caption: "#wegotawaywithitforalongtime #nokidspolicy #we'regoingto Disneyworld," he also posted a statement slide which read:
"Ok, ok, we had a baby. His name is Cosmo. We love him very much. Privacy would be greatly appreciated."
PREGNANCY SPECULATIONS
Rumors of Johansson being pregnant first started circulating in July when she missed several events of her Marvel film "Black Widow."
She appeared on "The Tonight Show" a month before and was only filmed from the shoulders up. "The Avengers" alum did the same in another TV appearance.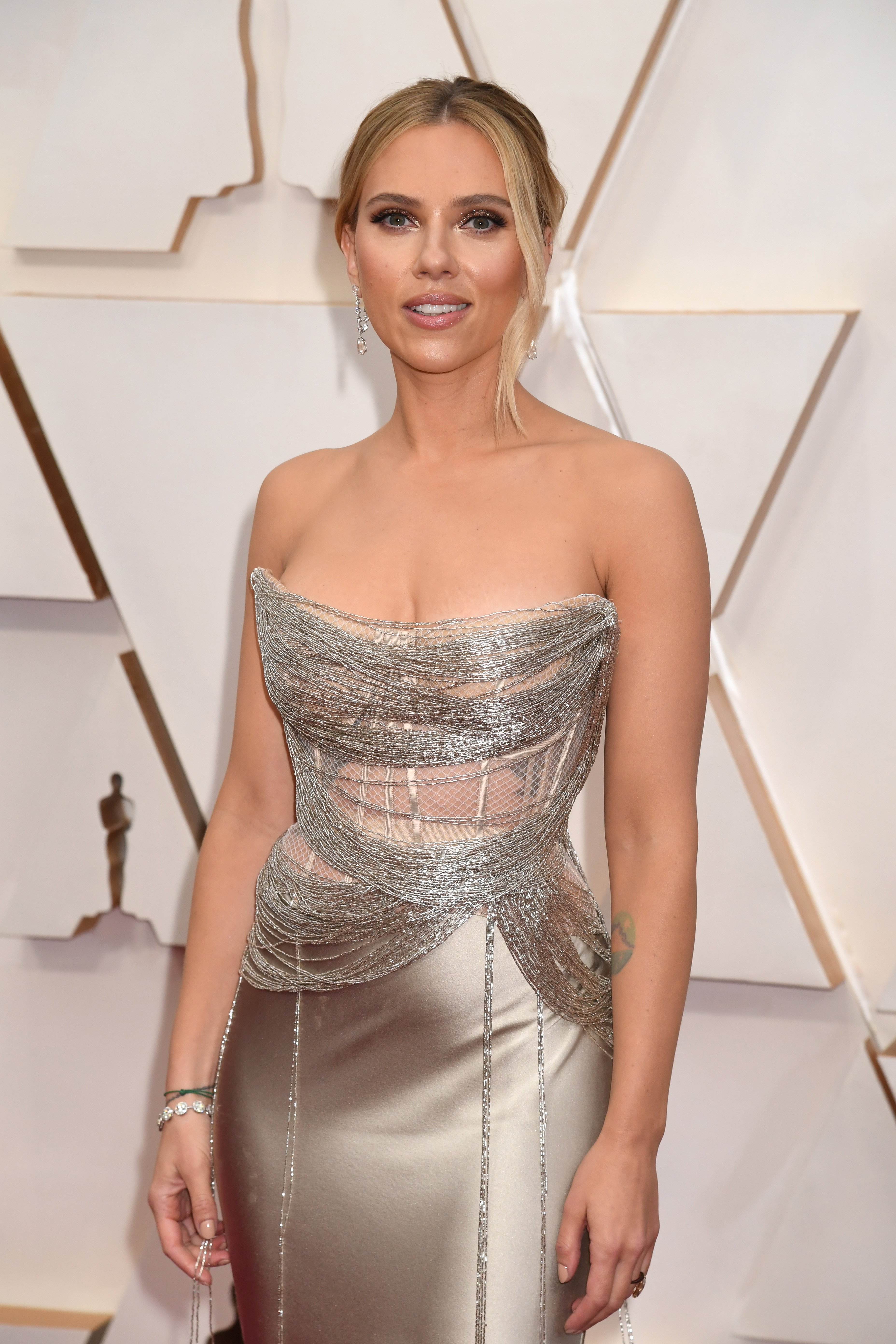 A source told Page Six in July that the New York native was indeed expecting but was keeping the happy news relatively under wraps:
"Scarlett is pregnant but has been keeping it very quiet. She has been keeping a low profile." She hasn't been doing many interviews or events to promote "Black Widow."
The insider further explained it was peculiar because the movie is a "huge Marvel/Disney release, and she is both the star and an executive producer."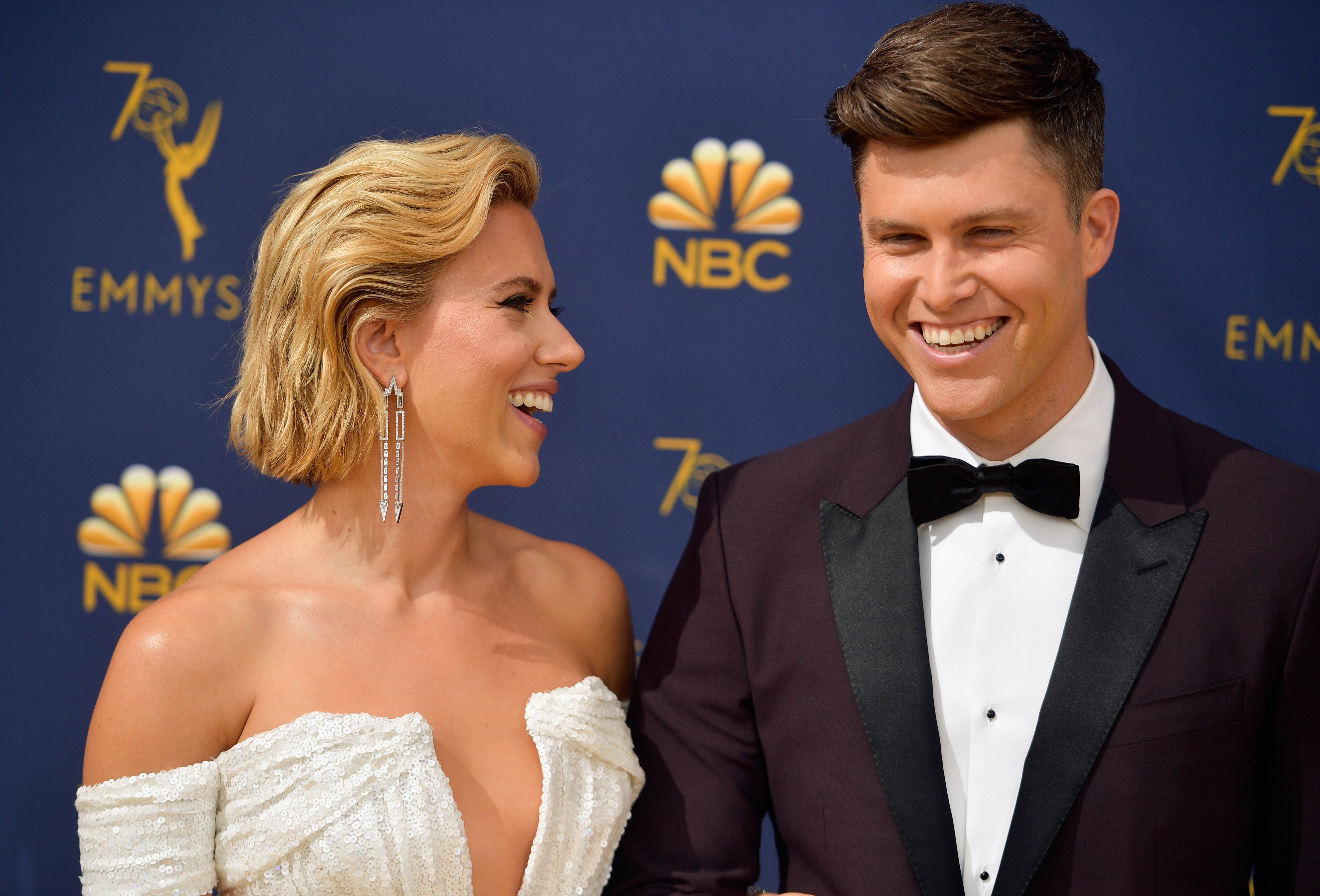 LOVE STORY
Nonetheless, her spouse managed to confirm the speculations just days before his lovely wife gave birth. The couple first met in November 2010 on "SNL."
At the time, they were creating a parody sketch for the show, written by Jost, who combined two MTV shows, "Teen Mom" and "My Super Sweet Sixteen," and saw Johansson play a teenage mother giving birth at her birthday party.
The pair were both in relationships with other people back then as Jost was dating Rashida Jones, and Johansson was married to actor Ryan Reynolds.
After their initial meeting on "SNL," Johansson told The Hollywood Reporter: "He seemed very confident at the time. I don't know if he felt that way, but in that environment, if you're not confident as a writer, your stuff just never gets produced."
Meanwhile, Jost told Entertainment Tonight that the first time the "Lucy" star hosted the show, it was his first year as a writer on the TV show, adding, "we've known each other since then; she's the best."
In July 2017, reports revealed the duo was set up on a date by "SNL" star Kate McKinnon, and they were spotted at The Palm in East Hampton just a few months after Johansson divorced Reynolds.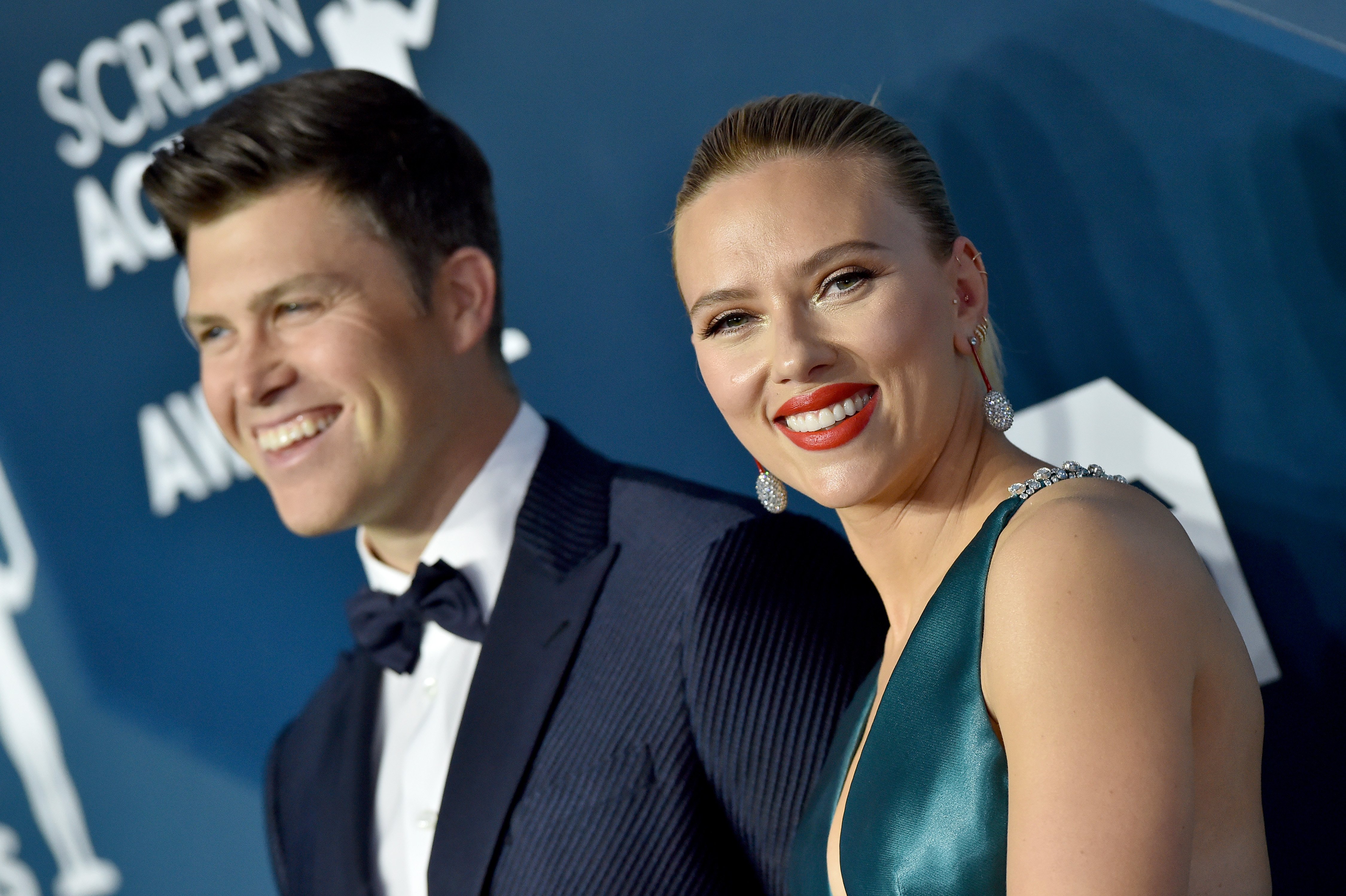 In September 2017, Jost revealed they were dating during the Emmy Awards red carpet and praised his then-girlfriend, stating he could not find anything to complain about her.
Months later, the lovebirds made their first public appearance together at the American Museum of Natural History Gala. The following year, they made their red-carpet debut at the premiere of "Avengers: Infinity War."
The pair got engaged in May 2019 but did not divulge any details about their wedding. Speaking on their engagement, Johansson said she was "surprised" by the 39-year-old's proposal and called him "very charming, thoughtful and romantic."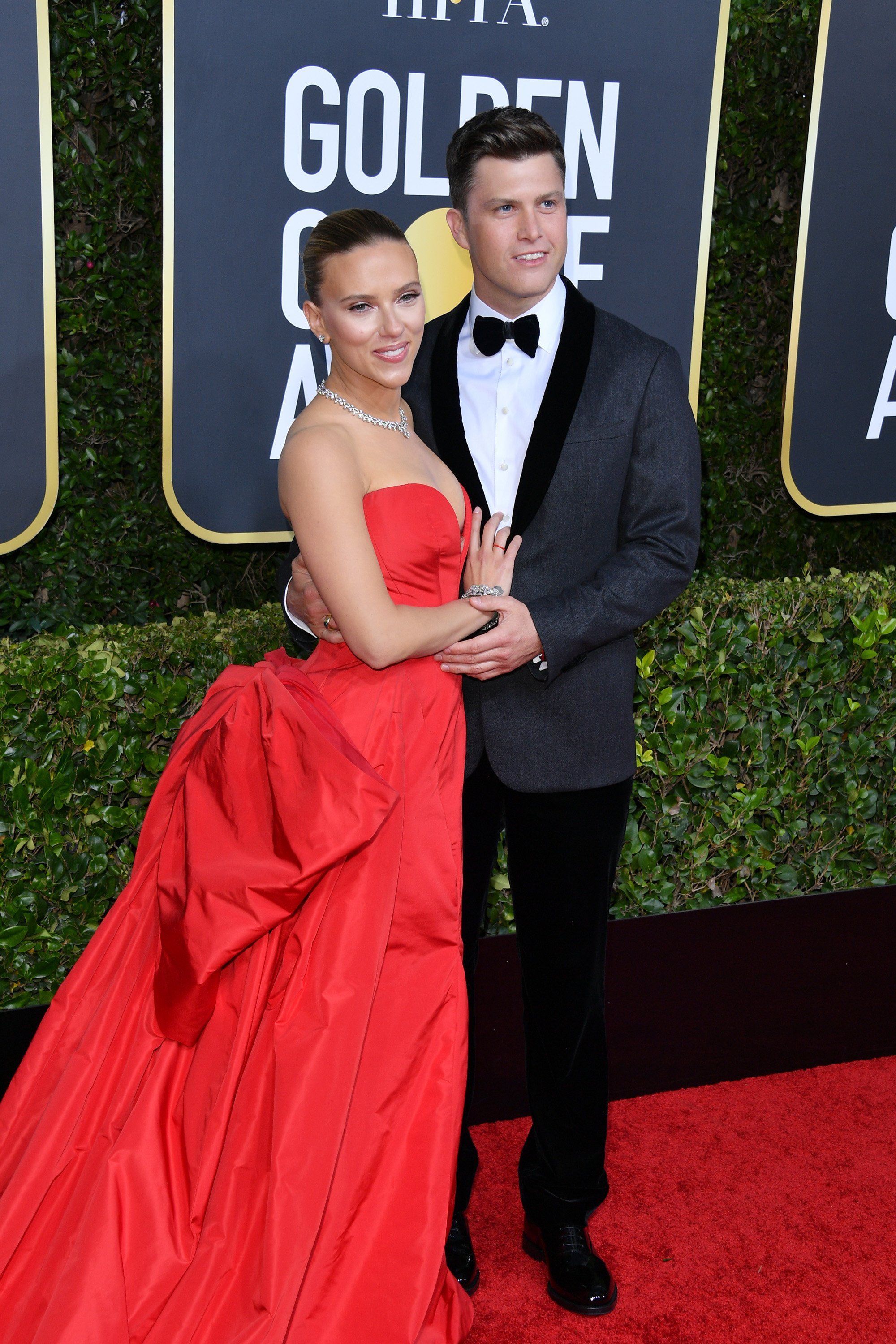 The now-mom of two showed off her engagement ring in December that year at Comic-Con. She then returned to "SNL" and shared that Jost is "the love of her life."
In October 2020, the couple announced that they got married in an "intimate ceremony" via Instagram post for "Meals on Wheels America," which was captioned: "Jost Married."