Awkwafina Stuns Fans with Empowering White Suit for Premiere of Marvel's 'Shang-Chi and the Legend of the Ten Rings'
Awkwafina, whose real name is Nora Lum, has swept Hollywood by storm, with several accomplishments already under her belt. She rose to prominence in 2012 via YouTube and landed a much bigger opportunity years later. 
In 2018, she gained several fans with her performance in "Crazy Rich Asians" and "The Farewell" the following year.  She also became the first Asian woman to host "Saturday Night Live" in 18 years.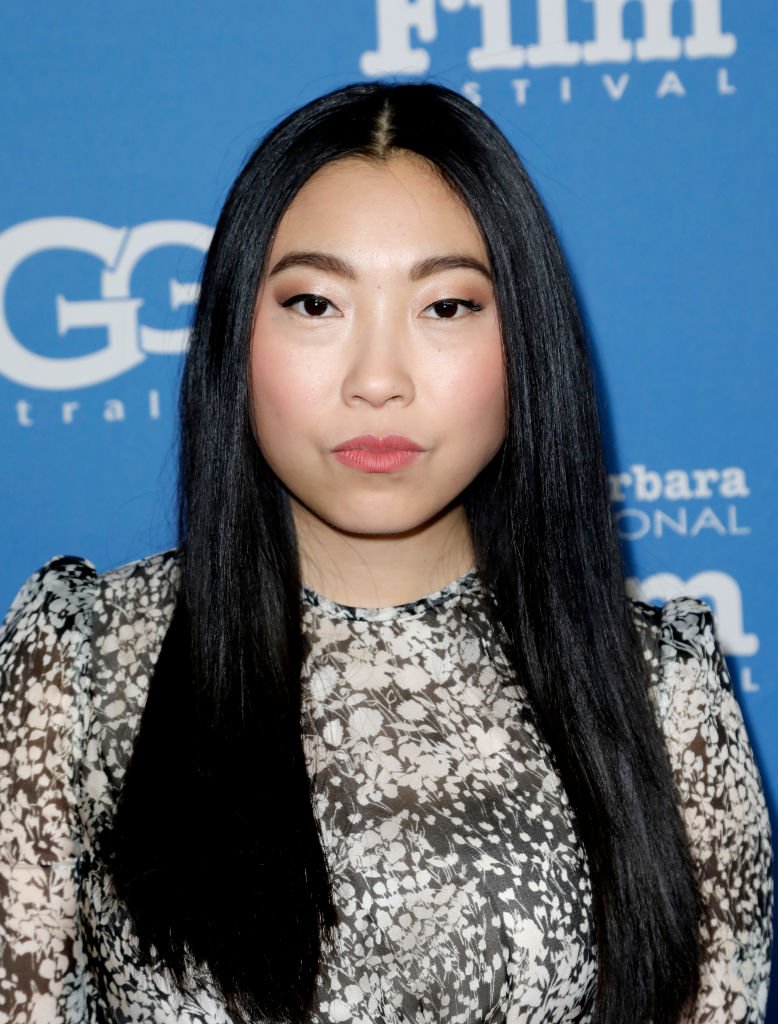 Since achieving stardom, all eyes are on Awkwafina's show-stopping looks. She recently shared on Instagram two snaps of the striking ensemble in a recent "Shang-Chi and the Legend of the Ten Rings" premiere. A fan gushed: 
"This fit is 🔥🔥🔥😍."
The first photo showed the movie star standing on the red carpet in front of a large tarpaulin. Awkwafina, who seems to love the art of power dressing, wore a white suit with matching trousers. 
Underneath the elegant suit with red collars and side pockets, Awkafina wore a plunging red crop top. The stylish actress let her straight black hair cascade down to the sides of her chest.
Awkwafina was smiling beside actor Simu Liu and the rest of the stellar cast of Marvel's new superhero movie, which is set for release in September. Her look stood out as her fellow actresses wore pink and purple gowns. 
"You look amazing," a fan commented. Other admirers left heartwarming remarks on the comment section, while others expressed pride in Awkwafina. Many congratulated her for being part of an all-Asian cast.
CONTROVERSIES SURROUNDING 'SHANG-CHI' STARS
Despite the popularity of the Marvel movie, controversies have surrounded some of its cast. Recently, social media users criticized Awkwafina for allegedly appropriating Black culture. 
Amid Awkwafina's complicated representation, she said in a past NPR interview that she has always been herself.
A Twitter user pointed out Awkafina's alleged inconsistencies, stating that while she expressed dislike of mimicking other accents, she imitated the African-American accent in "Ocean's 8."
awkwafina won't do accents but will drop rap songs in a "blaccent" and won't apologize for using it for fame. got it

that's an interesting word choice there. "minstrel" https://t.co/3EASUbgWvf

— Mia Tsai (@itsamia) August 16, 2021
Akwfina's "blaccent" as well as her rap performances came from Black culture. However, fans came into Akwafina's defense, saying that the actress grew up in a multicultural background in Queens.
Amid Awkwafina's complicated representation, she said that she has always been herself in a past NPR interview. "I think that by being yourself, you don't dictate what an Asian-American is in 2018," she added.
Awkwafina's Black culture appropriation controversy erupted when Disney CEO Bob Chapek reportedly described her and Liu's upcoming movie as an "interesting experiment." Liu found his remarks offensive.
"Shang-Chi" is Marvel's first Asian superhero film, which follows several years of the "Avengers" era featuring Scarlett Johannson, Chris Evans, Robert Downey Jr., and Chris Hemsworth.
Liu responded in a tweet that the film is not an experiment. Marvel Studios chief Kevin Feige stated later that the issue between the two was just a misunderstanding.