Kim Kardashian Raises Eyebrows with Comment on Tristan Thompson's Instagram Post
Fans of "Keeping Up With The Kardashians" know that Kim Kardashian does not play when it comes to infidelity. As a result, her recent comment on Tristan Thompson's Instagram post raised eyebrows. 
The world has reached the point in the year where there is yet another scandal involving Tristan Thompson. However, there seems to be a glitch in the Matrix since Kim Kardashian had a much different reaction than normal. 
The reality TV star was famously the most unforgiving and heated when Thompson previously crossed her sister. Strangely enough, that is not the case currently; instead, Kardashian seems to be on the NBA player's side.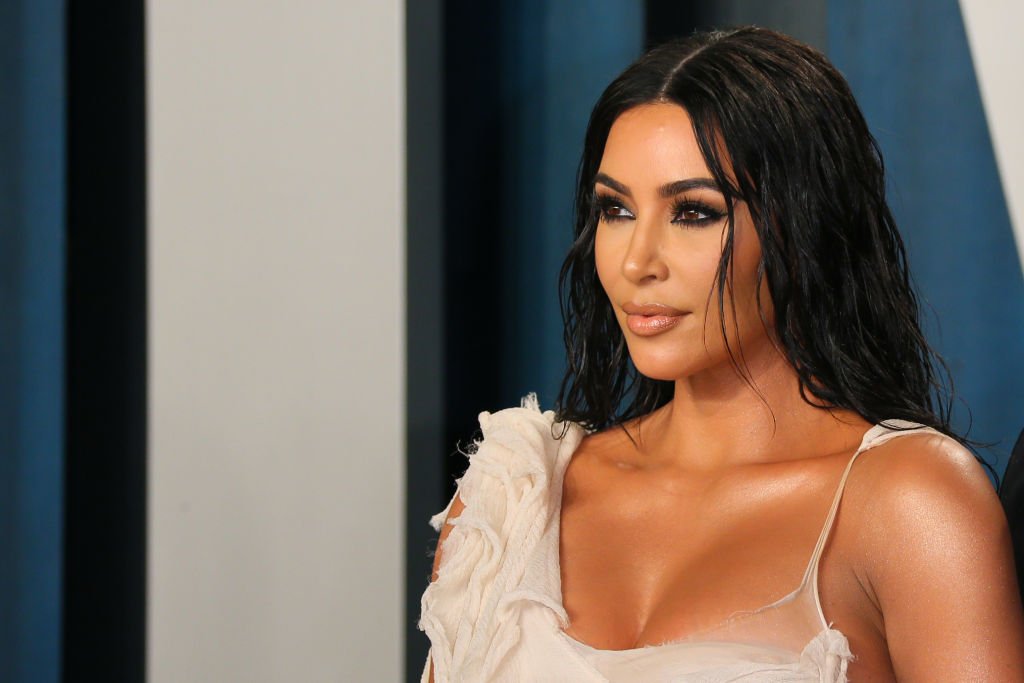 Tristan Thompson recently
shared
an Instagram picture accompanied by an uncharacteristically wise caption. The basketball player touched on growth and change in the caption while encouraging followers to keep their circles small. 
As expected, plenty of Thompson's fans, friends, and entourage filled the comments with fire emojis and support. However, eagle-eyed fans spotted an unexpected comment from Kim Kardashian on the post. 
What made the comment even more shocking is how positive the comment was. Kardashian, who once gave Thompson the death stare in an episode after learning about his infidelity, praised the athlete instead.
Although Kardashian's approval is initially alarming, it is viable since the two seem cordial for their family's sake. Kardashian even opened up about her relationship with Thompson in an episode of "KUWTK.":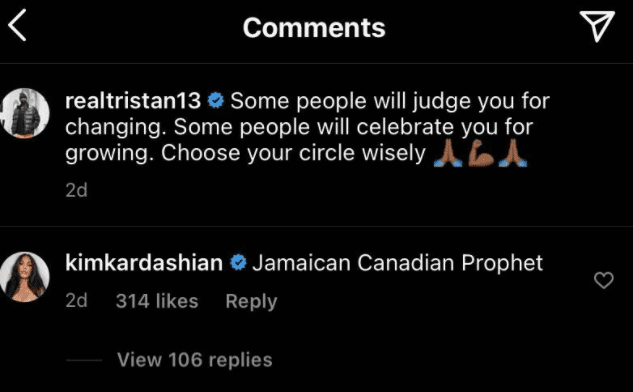 "Tristan is True's dad. So regardless of whatever, he's connected for life, we can't change that."
The SKIMS founder also revealed that she had bonded with her sister's former lover on Twitter last year. She even confessed that she loved Thompson like a brother and that they had worked out their differences. 
However, the same may not be accurate for Thompson and Khloé, who were recently faced with trouble in paradise. Thompson was caught entering a room with three women at a house party, thus the tension between the two. 
Although reports explained that the pair were trying to work through the rumors, sources claimed Khloé had lost all trust in him. The Good American founder even slammed a fan on Twitter for believing recent reports that they are back together. 
While the status of Thomspon and Khloé's relationship is still uncertain, sources confirm that the two are still co-parenting well. They also revealed that Thompson has nothing but love for his children and Khloé at the moment.