Smokey Robinson's Granddaughter Lyric Stuns in Blue Swimsuit & Purple Skirt on Her 24th Birthday
Smokey Robinson's granddaughter just celebrated her 24th birthday, and she did it in style! There was a pool party, and her outfit was absolutely gorgeous. Learn more about the singer's only grandchild. 
Smokey Robinson is a famous name in Hollywood. He has been crowned "King of Motown" within the music industry, and for a good reason. He is the founder of the R&B group "The Miracles," which delivered more than thirty hits for Motown Records.
With such a colorful career, it is easy for the artist's personal life to be overshadowed, giving the impression that they are not simply humans as well. Not many know about Smokey's personal life as a father.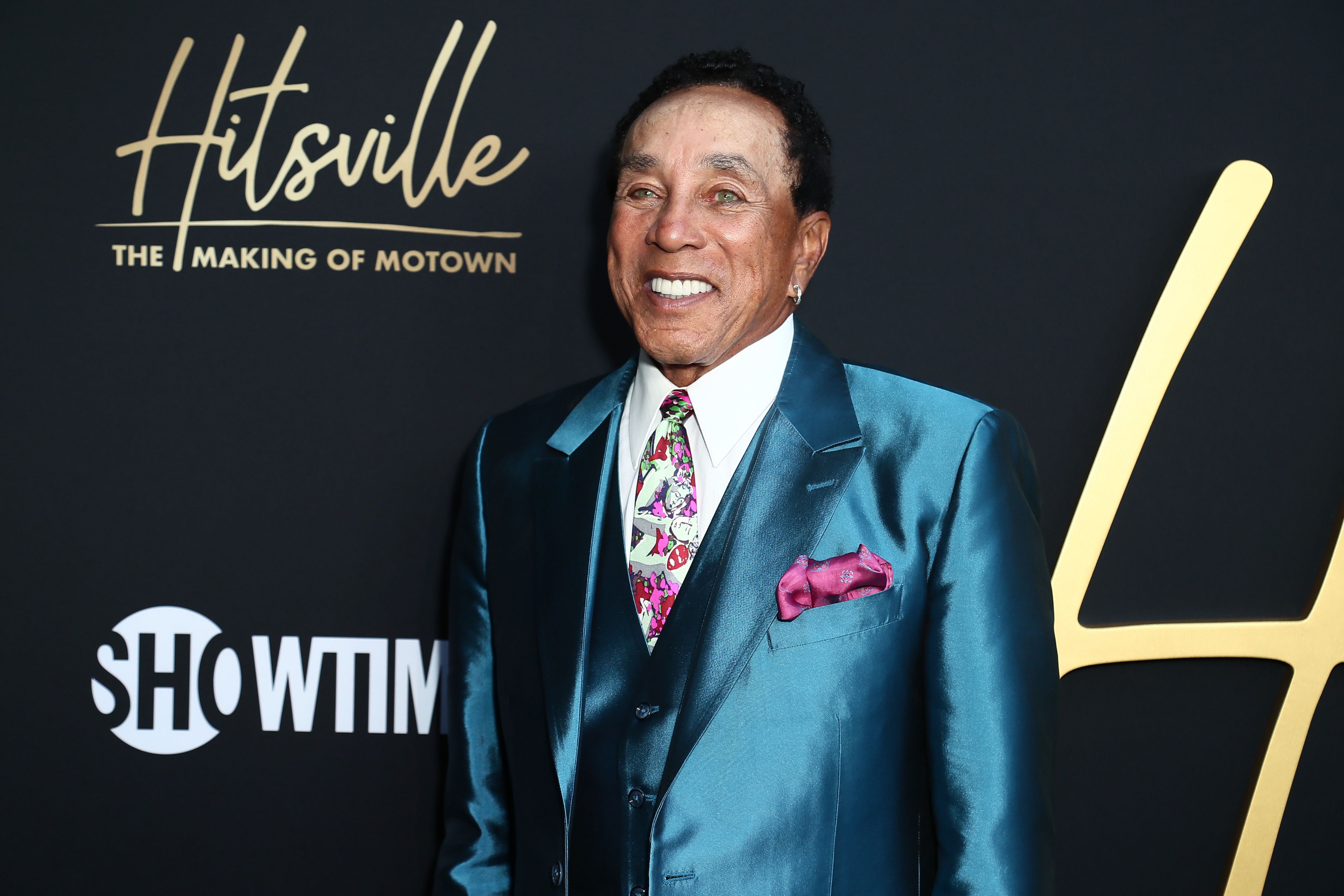 He has three kids, one of whom has made him a grandfather with Lyric's birth. She clocked 24 recently, and thanks to social media, her fans were able to catch glimpses of how she celebrated the day. 
There was a pool party attended by Lyric's closest friends, most of whom immortalized the event by taking pictures they posted on their various pages. 
One that tagged Lyric, her best friend, shared a shot of her taken at the party on her Instagram feed. She posed with a transparent cup in her hand; her smiling face was upturned to catch the sun's warm glow.
Lyric used her free hand to keep the pink fedora hat perched on her head as she tilted her head. She was clad in a blue swimsuit and a purple skirt. 
After his divorce from Claudette, he devoted himself to ingesting crack.
She complimented the outfit with a flimsy see-through coat that had black fur at the ends and a black fuzzy-looking slip-on. Behind her was a medium-sized pink floater bobbing in the pools. 
An image shared by one of her friends captured some of the guests chilling on floaters similar to the pink one behind her. Other images captured how much effort had been put into organizing the party. 
One video showed off her spectacular special effects cake, while another showcased a pillow and some towels that could pass for souvenirs. It was clear everyone involved had fun. 
As earlier stated, Smokey is Lyric's grandfather but not just in name; she may have inherited his singing talents because she graduated from the USC Thornton School of Music in 2019.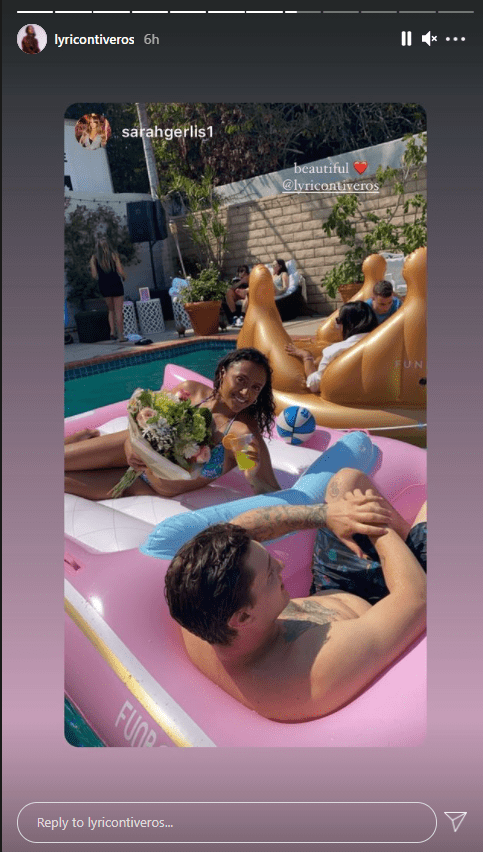 Lyric's parent is Smokey's only daughter, Tamla. She adores her father and is fond of sharing pictures of him via social media. Tamla is one of the two kids Smokey shares with his former wife, Claudette Robinson.
They were together for more than two decades before they split because of his infidelity — he fathered a child named Trey with a woman he saw on and off for years.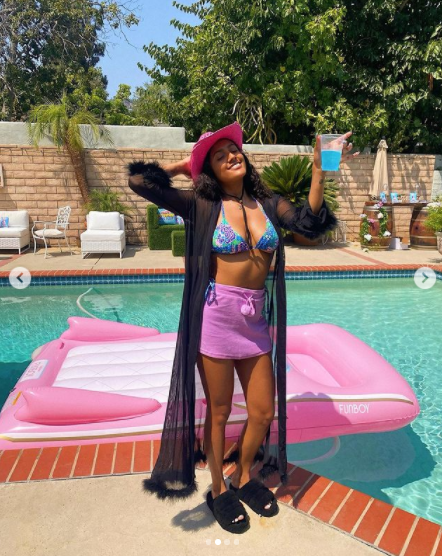 After his divorce from Claudette, he devoted himself to ingesting crack, a drug he had turned to in his 40s, to escape the pain brought about by the loss of his father. Thankfully he bounced back from his addiction and went on to straighten out his life.