'Father of the Bride' Stars Steve Martin & Martin Short Have Been Pals since 1984 – Inside Their True Friendship
Martin Short and Steve Martin share more than a name, they share a friendship that many only read about. The two have been friends for close to four decades and are still going strong. 
Martin Short, 71, and Steve Martin, 76, have done so much together, from going on a comedy show tour together, to starring in the same movies, and they are not about to slow down.
The duo has featured in "Father of the Bride," "Father of the Bride II," and "Three Amigos" and done a Netflix comedy special together. Now they have a new project together, featuring Selena Gomez.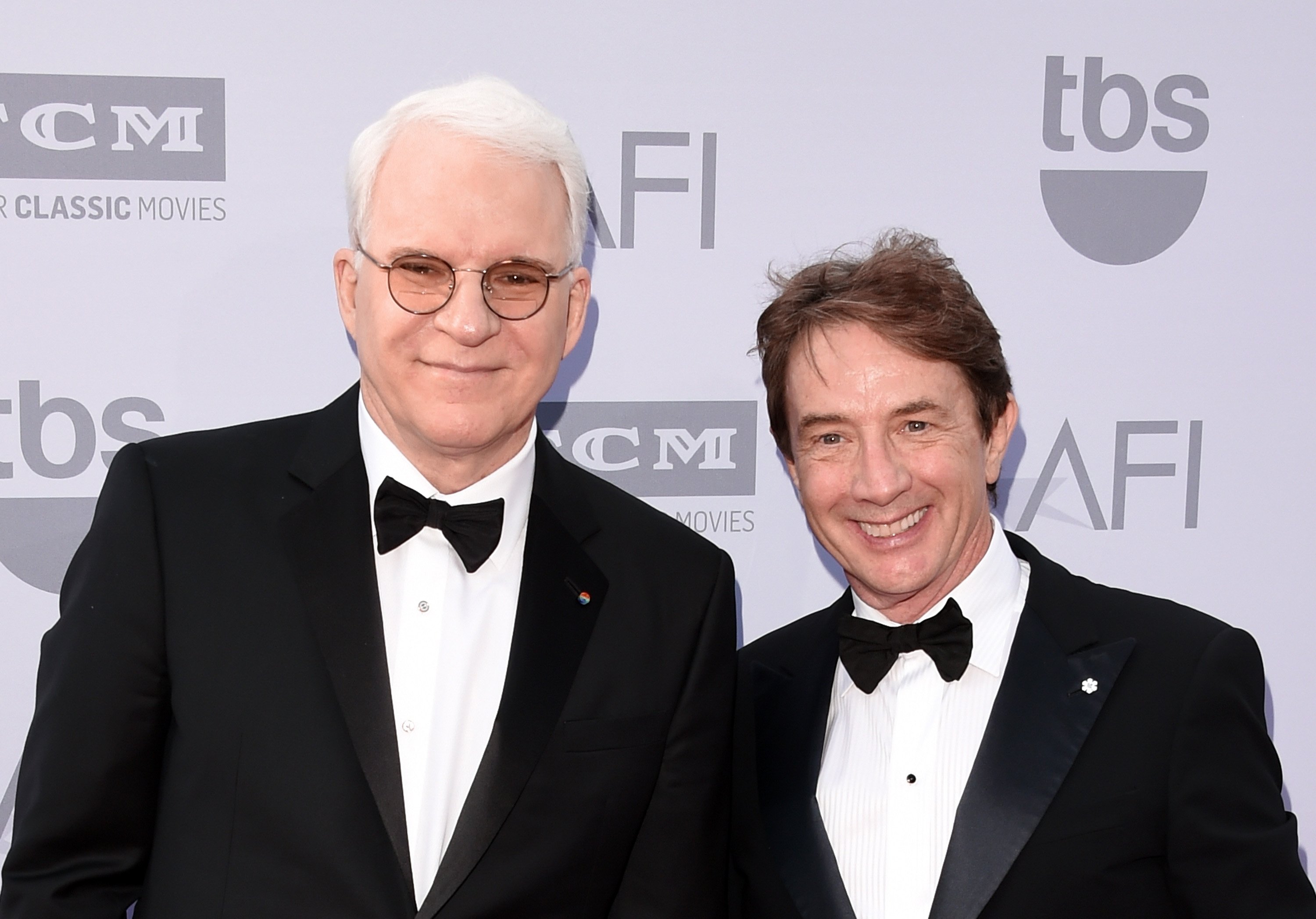 THE INCEPTION OF THE FRIENDSHIP
Short and Martin met in 1984, at "The New Show," a version of the current Saturday Night Live, where Steve was a guest host for the week.
Even though they did not immediately hit it off, they would later do "Three Amigos" together. They say they would play scrabble in between the takes and had quite a good time. Short says:
 "If you make someone laugh or they make you laugh, you want more of that. When the film wrapped, we started having dinners, the three of us and our wives. And it just continued on."
ACCOMPLISHMENTS
Martin has accomplished a lot over the years. He is a three-time Academy Awards host and has also written a novel "An Object of Beauty," a memoir "Born Standing, Up,"  and several plays.
He also has two music albums under his belt - " Love Has Come For You" and the award-winning "The Crow: New Songs for the String Banjo."
Short has appeared in movies such as "In Pure Luck," "Treasure Planet," and "Alice in Wonderland," and " "Prince Charming," among many others.
The third is Selena Gomez, a niece to one of the complex's residents and who has a questionable history with the departed.
He is also the holder of the C.M award (Member of the Order of Canada) awarded for his continued service to the entertainment industry.
FAMILY AND PERSONAL LOSS
Martin has found his calling in comedy and has made a name for himself from cracking people's ribs, but away from the screens, he is a doting husband to Anne Stringfield, who is 26 years his junior. They married in 2007.
Don't get me wrong, a murder is NOT something to laugh at, but this video? Yeah, it's funny. More where that came from when #OnlyMurdersOnHulu premieres 8/31, only on @hulu. pic.twitter.com/oahgnLkwP0

— Only Murders in the Building (@OnlyMurdersHulu) August 12, 2021
He is also a father to Mary, born in 2012. The father of one says he never thought he'd be a dad and asked why he waited till he was older to have a child. He said:
"I think if I'd had a child earlier, I would have been a lousy father because I would have misplaced my attention on my career."
Short shares three kids, Henry, Oliver, and Katherine, with wife Nancy Dolman, who passed on in 2010 after battling ovarian cancer. The two, at the time of Dolman's demise, had been married for three decades. 
Everyone can pick Charles out from a lineup. He was a huge TV star back in the day! #OnlyMurdersOnHulu pic.twitter.com/HMMMRfirhn

— Only Murders in the Building (@OnlyMurdersHulu) August 10, 2021
LATEST PROJECT
The long-time friends have a new project in the works. "Only Murders in the Building" chronicles the lives of three neighbors that are obsessed with following up on a death in their apartment building in Manhattan. 
Martin plays a tired former actor, while Short is the theatrical director. The third is Selena Gomez, a niece to one of the complex's residents and has a questionable history with the departed.