Gabby Sidibe's Fiancé Brandon Frankel Posts Hilarious Clip of Her Trying Hard to Reach Their Shower
While actress Gabby Sidibe continues to excel in her career, her fiancé Brandel Frankel keeps her happy and laughing at home. Check out another hilarious video of the couple that showed Sidibe trying to reach the shower.
Gabby Sidibe is famous for her starring roles in several television series and movies. Since making her acting debut in the 2009 film "Precious," she has starred in "Tower Heist," "White Bird in a Blizzard," "Grimsby," and "Antebellum." 
Sidibe also portrayed Becky Williams in the Fox musical drama series "Empire," from 2015 to 2020, and starred in the "American Horror Story" television series.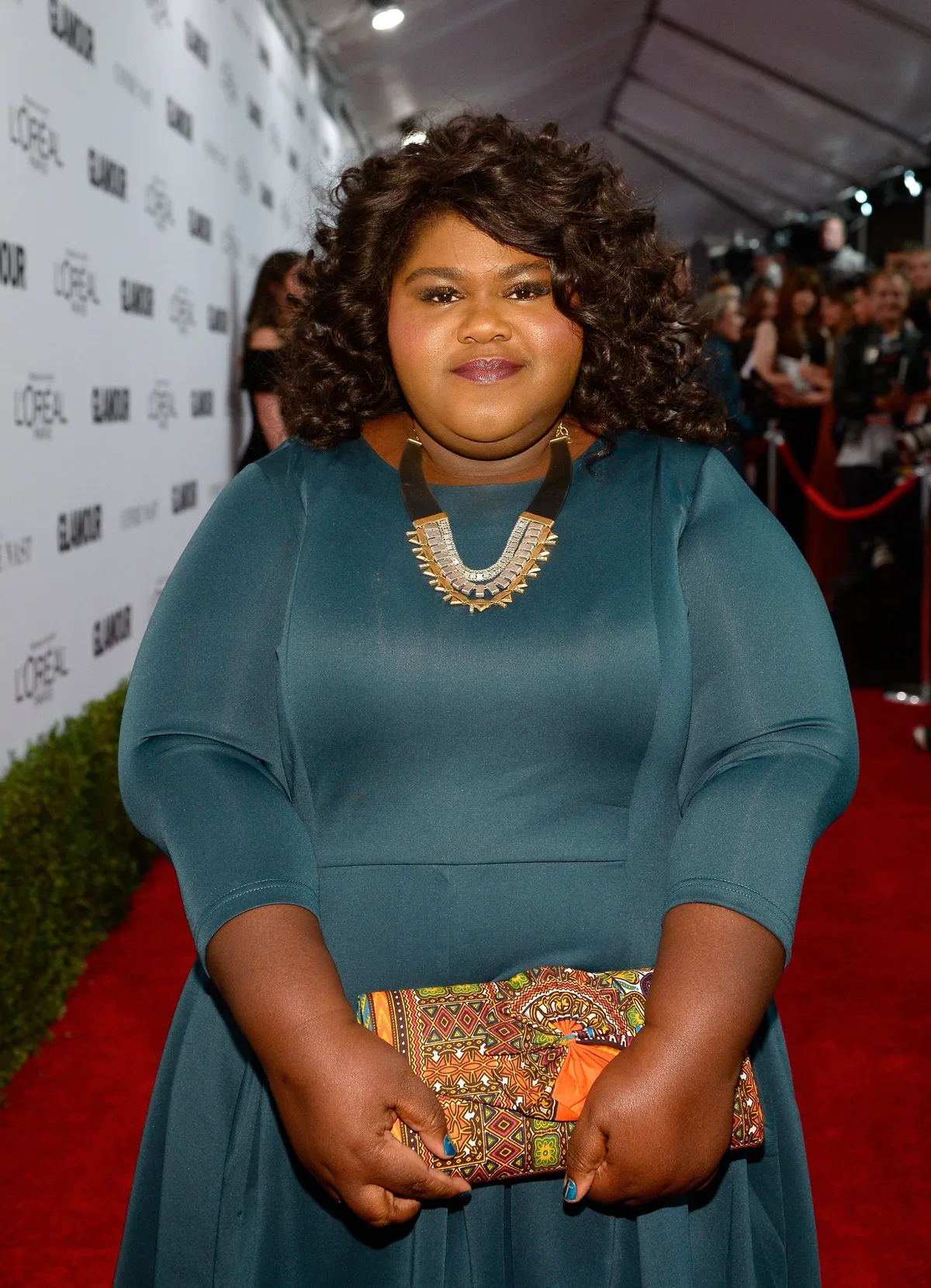 The actress has undoubtedly enjoyed enormous success in her acting career, which has also been the case with her personal and love life. 
Sidibe is engaged to photographer Brandel Frankel. In November 2020, she revealed via a sweet Instagram post that he proposed to her and tagged him as her best friend. 
Before announcing their engagement, Sidibe and Frankel had been thrilling their followers on Instagram with lovely pictures and videos of their sweetest moments. 
The lovebirds have continued in the same manner since getting engaged. Frankel treated fans to another dose of his and Sidibe's shenanigans in a recent video he shared on his Instagram page. 
The video showed Sidibe clad in a red sleeveless top and black floral bum shorts. She was in the bathroom and tried hard to place the shower nozzle in its proper position. 
Sidibe would make her feature directorial debut with the psychological thriller "Pale Horse" for Gamechanger Films.
Sidibe's struggle to do so and her fiancé, who was behind the camera, could not help but make fun of her, causing her to laugh out loud. The video ended with Frankel joking that Sidibe needed an extension pipe to help her reach the shower nozzle easily. He captioned the post: 
"This one is an oldie but a goodie and still makes me laugh 😹💦💦🚿🧽." 
Many fans reacted to the video and commented on how the couple always looks happy and has so much fun with each other. One fan wondered how tall Sidibe was that she struggled to reach the shower.
Sidibe replied to the fan's comment and revealed she is five feet and four inches tall. Some other fans shared similar experiences of how they struggled to reach things at home. 
Sidibe and Frankel's relationship dates back to May 2019, when he first shared pictures of them. The sweet couple also enjoys spending time with their cats, Aaron and Derrell.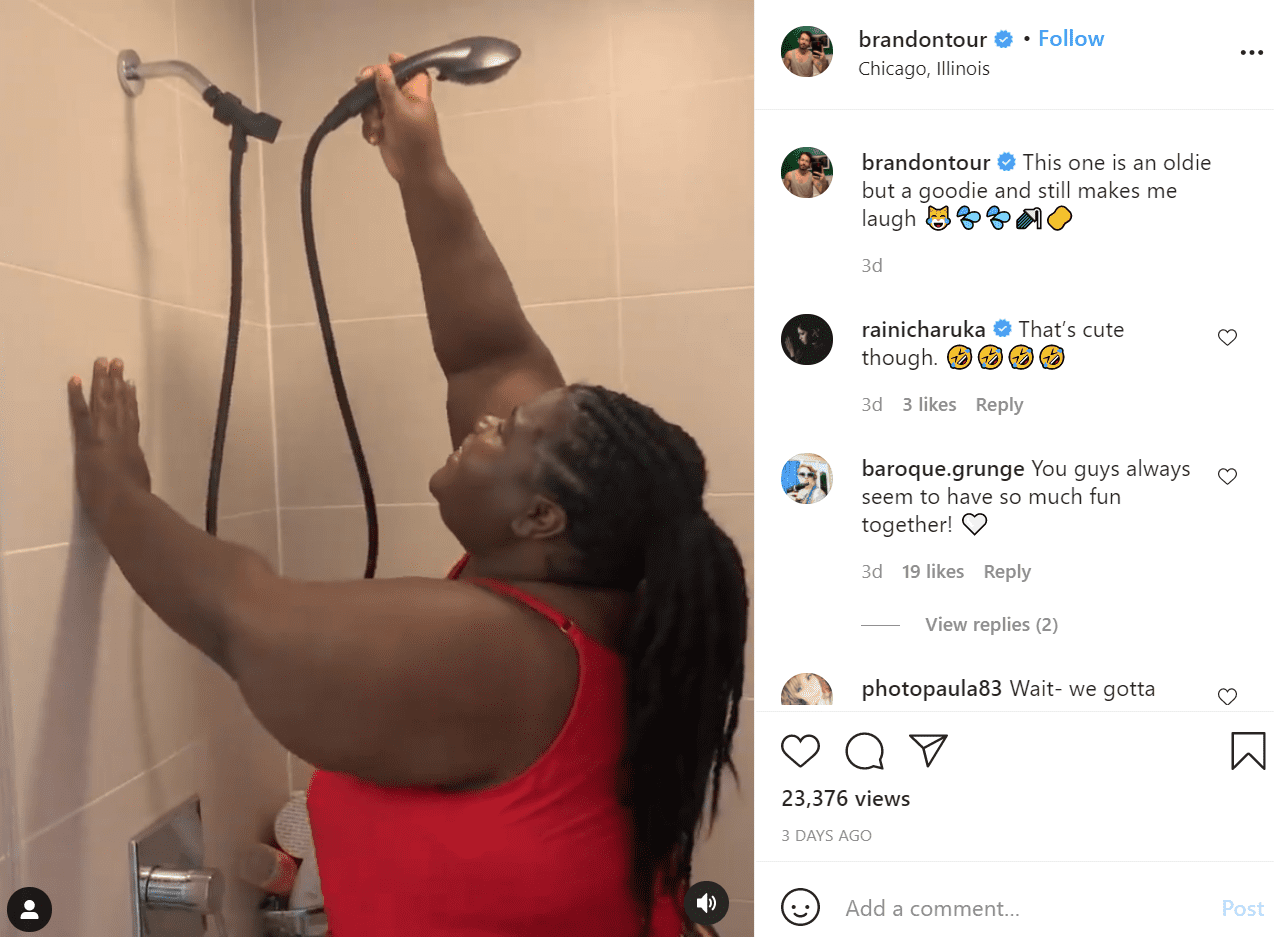 In February, Frankel shared a picture of Sidibe hugging the cats tightly. In the post's caption, he wrote, "My favorites. Name a better trio... I'll wait. 😻😻." 
While fans wait on the couple to tie the knot, they cannot stop sharing their joy at being together, as Sidibe did in a video Frankel shared last week that showed her flashing her engagement ring. 
It is great to see Sidibe happy and so much in love. The actress's road to this part of her life was not so rosy as she battled through weight troubles and had to undergo weight loss surgery.
She shared this in her memoir "This Is Just My Face: Try Not to Stare," which she released in 2017. In a chat with New York Times, she said she no longer wants to talk about her body, which was the reason she wrote about it. 
In her memoir, Sidibe opened up about directing her first film, "The Tale of Four." When asked if directing was her next career move, she said:
"My next logical step is to write the things I want to be in[...] I can write my own roles now, and this book has given me the ability, the confidence to do it. I really enjoy directing." 
In May, Variety reported that the actress would make her feature directorial debut with the psychological thriller "Pale Horse" for Gamechanger Films. Sidibe expressed her excitement at working with Gamechanger and described the project as a true standout.