Tequan Richmond AKA Drew from 'Everybody Hates Chris' Isn't a Boy Anymore - Meet His Girlfriend & Child
Tequan Richmond was a talented teenager when he featured as Drew in the comedy series "Everybody Hates Chris." He is all grown now and has started a small family. Let's meet his girlfriend and beautiful daughter.
American actor and rapper Tequan Richmond was recognized at a teenage age when he appeared on the big screen. He featured in several movies and made a name after he played the role of Drew in the comedy series "Everybody Hates Chris."
More than a decade has passed since the show aired, and like the rest of the cast, who have figured out their dreams, Richmond has achieved commendable growth. He is still pursuing a career in acting, at the same time loving on his family.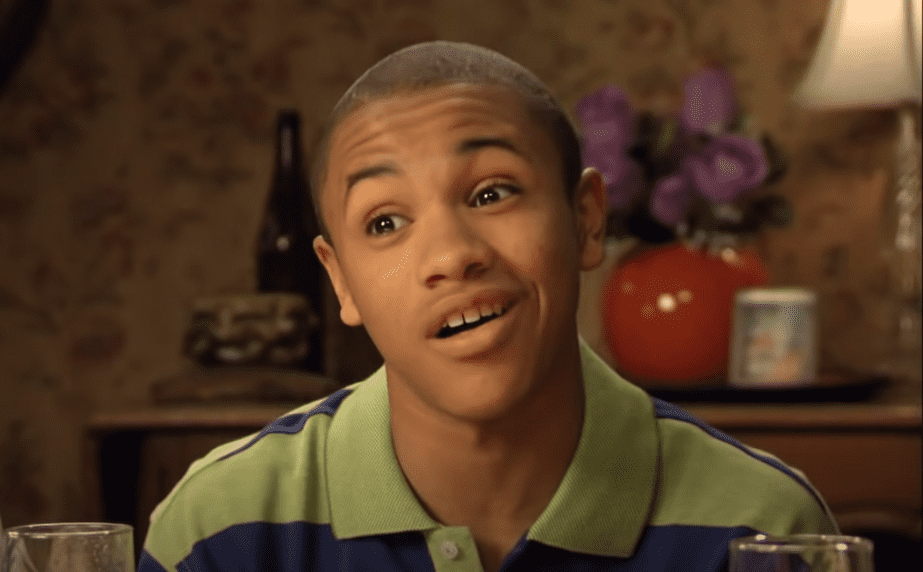 A native of Burlington, North Carolina, Richmond has appeared in other movies, such as "Memphis Beat," "The Shield," "Private Practice," "Cold Case," and many more.
Fans of the talented actor got to see a glimpse of him in a recent movie titled "Blood On Her Badge." Richmond played the role of Trey, a young man who forms a relationship with a cop he newly meets and begins to manipulate her, eventually landing them in a serious situation.
Apart from his career as an actor and producer, Richmond enjoys an admirable romance with his girlfriend, Tetona Jackson. Like her boyfriend, Jackson is an actress and has appeared in movies like "All Night" and "Severed Road and Maximum Ride." 
She will also feature alongside stars like Kyle Richards and Betsy Brandt in the original holiday movie, "The Real Housewives Of The North Pole." Jackson announced the news on Instagram and noted that it would premiere later this year.
Away from their professional lives, Richmond and Jackson keep their fans updated on their relationship on Instagram. The pair are parents to a beautiful child— Harlie Giselle Richmond.
Even though the parents have not shown their baby's face, Jackson once shared a photo of herself showing off her baby bump while donning a white half top and denim pants.
She posed side by side with Richmond, who was also clad in a matching outfit. The pair looked like the perfect duo, and fans confirmed their enviable love via sweet compliments. 
In another post, Richmond announced the arrival of his baby and the child's name. Alongside the caption, he shared a snap of him and his woman in black outfits, gently embracing each other.
Since welcoming Harlie, the couple has been spending time with the infant and posting moments on Instagram. In one of those posts, the proud father cradled his baby and rested lazily on a sofa, wearing a hoodie.
Another post saw Jackson twinning with Harlie in denim outfits while holding the child over her shoulder. The mom of one also donned dark glasses and lovely accessories.
Also, Jackson takes her baby daughter to her movie sets. Last month, she shared a picture of herself breastfeeding Harlie while on set. Captioning the picture, the actress wrote:
"Back on set, but with a twist 🎬🤍."
While fans appreciate the pair's relationship with his family, they can't wait to see Richmond and Jackson on the third season of "Boomerang," where they star as Bryson and Simone, respectively.