Chrissy Teigen Credits New Bob to Kourtney Kardashian Looking So 'Keeeeyute' with Hers
Chrissy Teigen debuts and dedicates her new and sharp bob hairstyle to Kourtney Kardashian with millions of followers on Instagram. 
Chrissy Teigen used her Instagram to share with her followers another hairstyle change last weekend. The celeb has changed her hair multiple times over the years -- from choppy layers to stylish bangs to long blonde hair. 
Teigen's latest transformation is a sharp and chopped bob inspired by Kourtney Kardashian. In her boomerang video, Teigen showed off her new haircut and captured: "cause @kourtneykardash looked so keeeeyute!"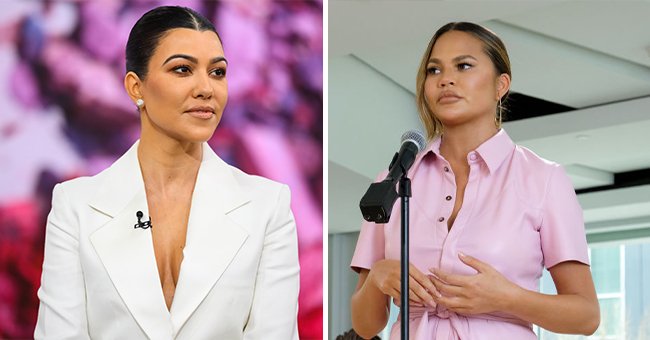 The model and cookbook author loves to try different looks and hairstyles. This year, she debuted a new haircut and colors several times, making the headlines of different online media. 
This time, her source of inspiration, Kourtney, immediately jumped in the comments and shared an emoji in a sign of approval: "Wow 😻😻😻."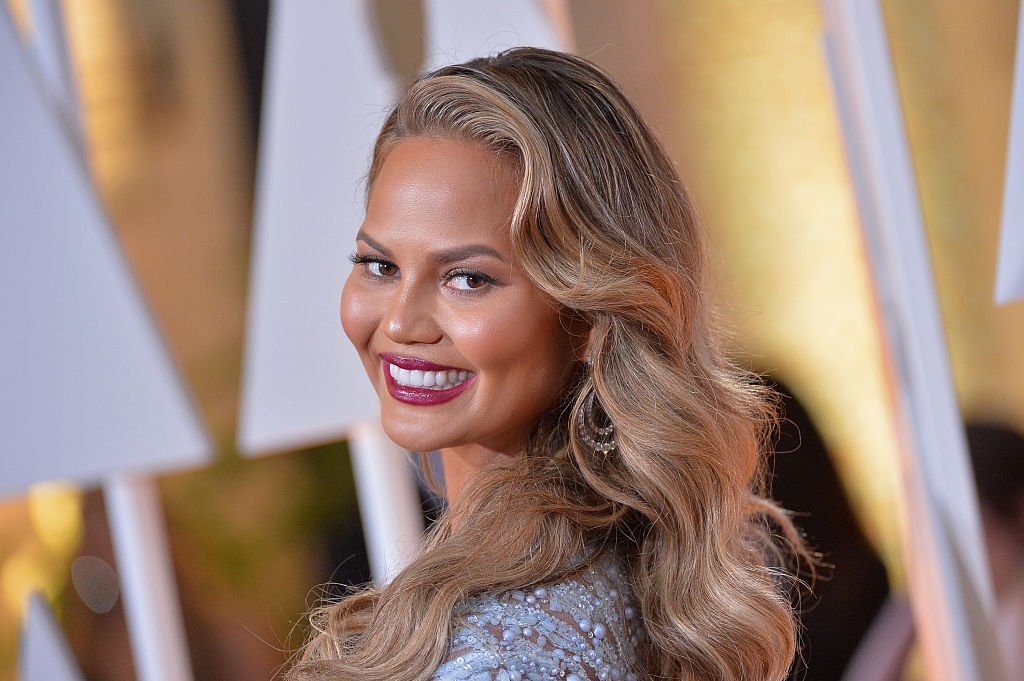 Kourtney wasn't the only one who liked Teigen's new hairstyle. Fans and other celebrities like Kris Jenner, Whitney Cummings, and Jen Atkin were also in awe.
A week ago, Kourtney decided to chop her iconic long hair and adopted a bob who also got comments of consensus approval. Kourtney's boyfriend, Travis Baker, commented, "you're perfect," and it snapped 13k likes. 
Hair changes aren't the only topic that catches fans and online media attention regarding Teigen. Her low profile on social media is partly related to the bullying scandal involving Courtney Stodden.
In May, Stodden came forward about the backlash and cyberbullying she got from Teigen when she was still a teenager. Teigen responded to the accusations with an apology, but her tweets resurfaced this year and aggravated the situation. 
This left many people confused and assuming that Teigen was a bully. In June this year, the model went to Medium and shared an essay in response to her past tweets:
"There is simply no excuse for my past horrible tweets. My targets didn't deserve them. No one does. Many of them needed empathy, kindness, understanding and support."
Although Stodden accepted Teigen's apology, she also showed proof that Teigen had blocked her on Twitter and questioned how sincere Teigen's words were. "All of me wants to believe this is a sincere apology, but it feels like a public attempt to save her partnerships," Stodden wrote.