TMZ: Duane Chapman's Daughters Cecily & Bonnie Were Allegedly Banned From His Wedding for Striking Resemblance to Late Beth
Weddings are a time to make merry with close friends and family, but for Cecily and Bonnie Chapman, it will be different. The two are not invited to their father's wedding, and he's given no explanation why.
Duane "Dog the Bounty Hunter" Chapman will be wedding his fiancee Francie Frane, 52,  in a few days, and his daughters are not on the invite list. A possible reason? They resemble their late mother. 
Cecily and Bonnie say they are unsure why their dad would not invite them to his wedding, but according to TMZ, they say they feel like their resemblance to their late mom Beth Chapman could be why they won't be witnessing their father get married.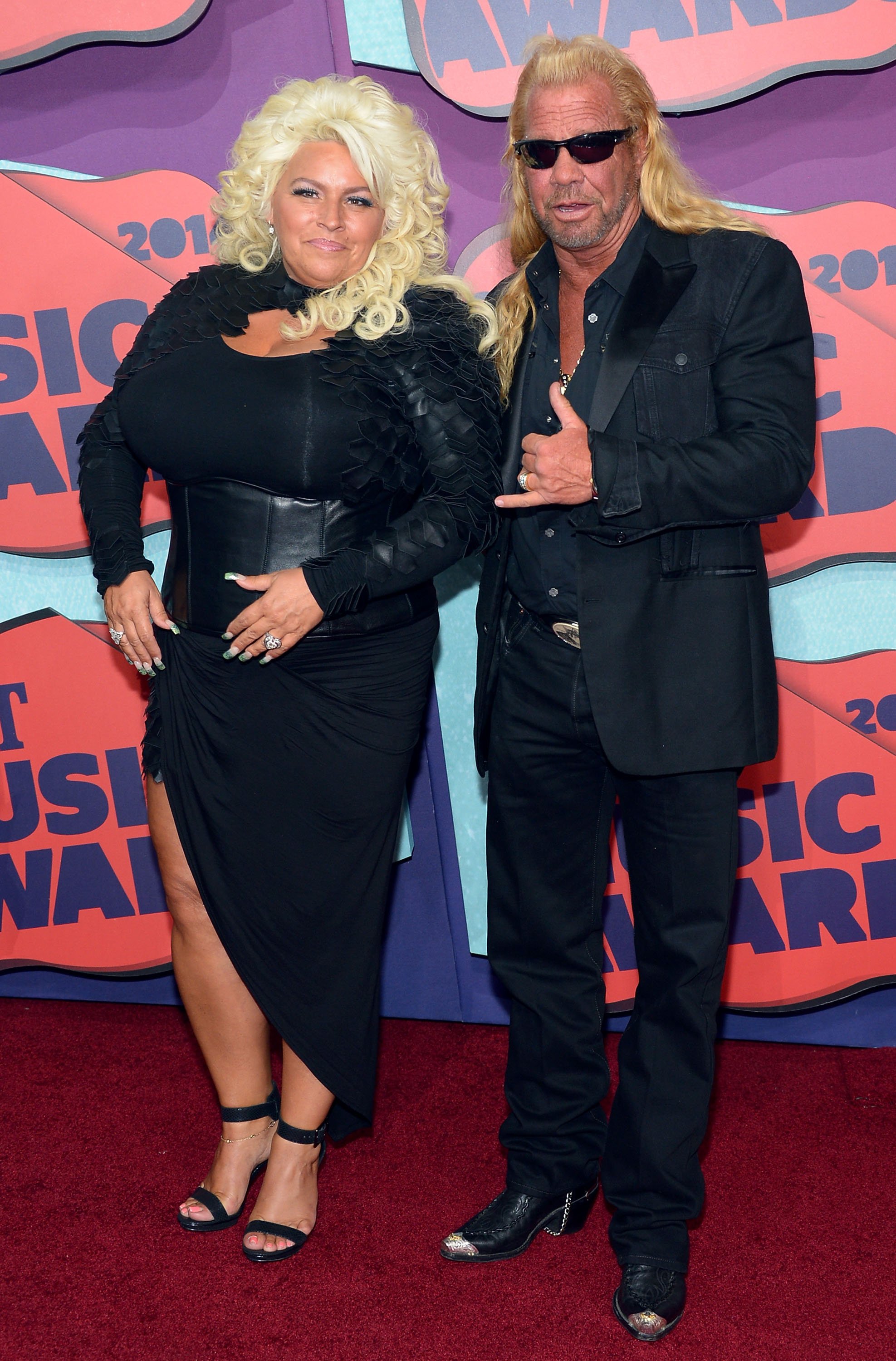 From their physical attributes to their choice of lifestyle, the girls are replicas of their mother, and this, they say, may be the reason their dad is scared to invite them to his wedding.
The girls say they'd love to be there when Dog exchanges nuptials with his new wife, but the new groom-to-be has ignored their efforts to reach out to him concerning the issue.
Despite ignoring his daughter's texts, Dog has spoken to TMZ on the matter, saying he loves the girls and wishes them nothing but happiness and health. He, however, states:
"Beyond this statement, we wish to keep any family issues private."
Beth and Dog had been married since 2006 and were costars on the "Dog The Bounty Hunter" reality show that followed the life of bounty hunter and bail bondsman Duane Chapman.
In November 2017, Beth was diagnosed with throat cancer, and at the time, it was stage two. In the two years that followed, it advanced to stage four.
In June 2019, Beth succumbed to the disease at 51 years of age. She died surrounded by her close family. They had 11 kids, two they shared and nine from previous marriages and relationships. 
He revealed that their big day is set for September 2, only about a week away.
Ten months after the passing on of his beloved wife, Duane was lucky to find love again, this time with rancher Francie Frane. Frane, like Duane, had lost her spouse to cancer only a year earlier.
The two found comfort in each other as they mourned their personal loss and found more than just healing. The two fell in love, and in March 2020, the two announced they were dating. Two months later, they were engaged. 
Duane says he is sure Beth would approve of his newfound love but was quick to add that Frane would not be replacing Beth in his heart. He spoke to people saying:
 "If Beth was here, and saw Francie and saw how she was raised, her morality and this and that, Beth would say, 'Big daddy, don't lose her.'"
In a recent episode of the "Two Guys From Hollywood" podcast, Duane let out that the previous day they'd searched and found a venue for their wedding.
He revealed that their big day is set for September 2, only about a week away. The hope is that by the time the big day comes around, Dog will have changed his mind about inviting his two girls.