LL Cool J's Wife Simone Looks Glamorous in Red & White Gown Showing Rarely-Seen Chest Tattoo in Family Snap
LL Cool J's family shows love and support for one another. Recently, Simone Smith was a recipient of an award, and her family was all present to celebrate her. Here's a look at what the family members look like.
American rapper, record producer and actor, LL Cool J is one of Hollywood's most admired stars. For years, the 50-year-old has garnered several supporters who love him for his looks and talent.
To crown it all, LL Cool J is surrounded by family, with whom he shares a great relationship. The actor is married to his stunning wife, Simone Smith, and the pair are doting parents to four children— Najee, Nina, Italia, and Samaria Smith.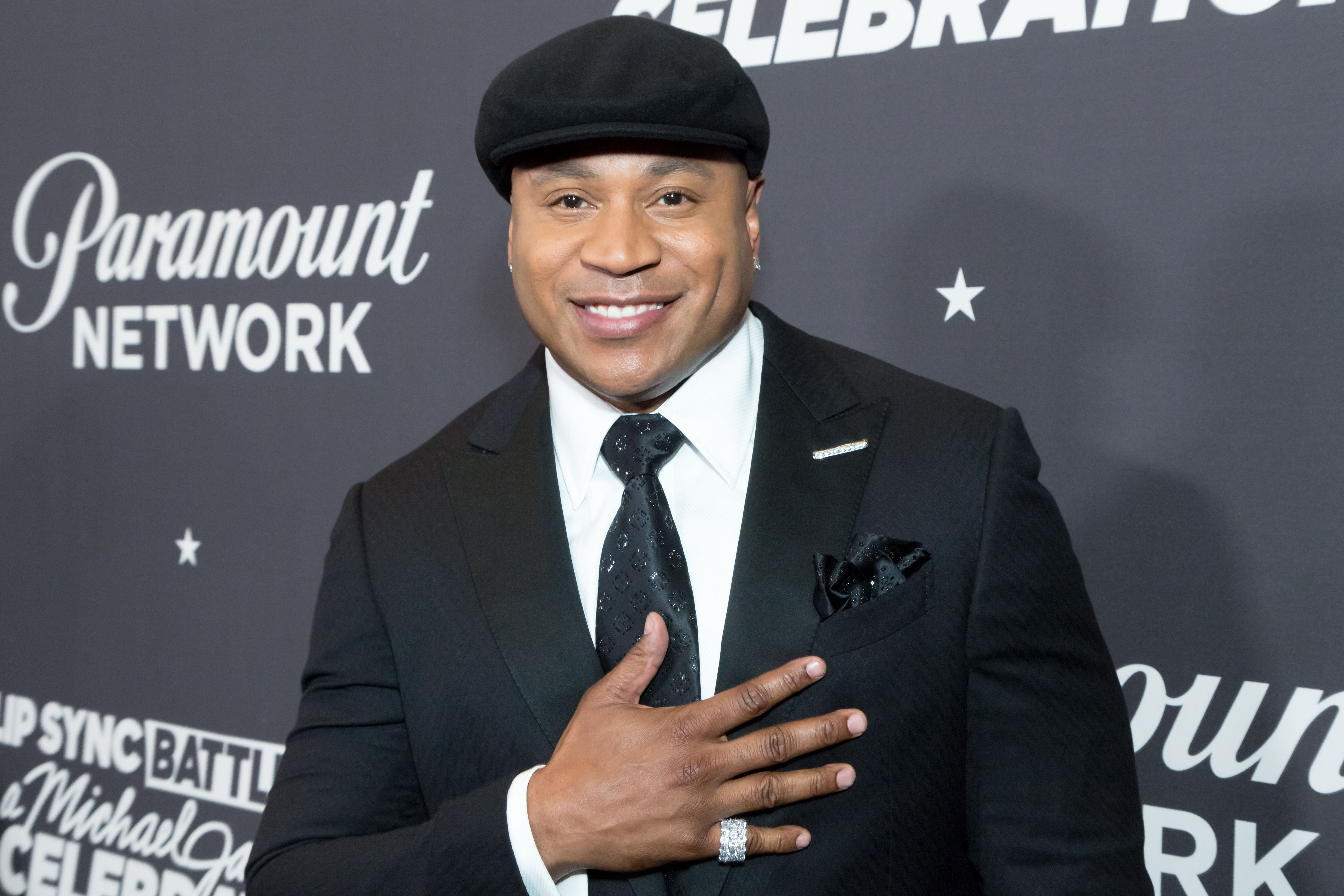 Unlike her husband, Simone is not in the business of entertainment; however, she is accomplished and owns a successful jewelry line. Her social media engagement is also as interesting as that of other celebrities.
The mom of four gives her fans a glimpse of what her personal and family life looks like. Taking to Instagram yesterday, Simone shared a picture of herself posing with her amazing family.
The jewelry designer looked fabulous in a long white and red ruffled dress, with a plunging neckline, showing off her chest tattoo. The proud mom paired her outfit with a matching hat, a gold bag, and an array of accessories.
Simone's daughters, Italia, Samaria, and Nina, also donned fashionable outfits. Nina was clad in a multi-patterned jacket, matching mini shorts, and a pair of black boots. 
In 2004, the mom of four was diagnosed with a rare form of bone cancer.
Italia flaunted her cleavage in a puffed yellow dress and paired it with pink slippers. Samaria looked chic in a white satin jumpsuit and rocked long black wavy hair.
LL Cool J stood elegantly behind his wife, wearing a black shirt over black pants. In addition, he wore a pair of white sneakers and a blue beanie cap. The admirable family members struck different poses while smiling heartily.
LL Cool J and Simone are not only admired for having a beautiful family, but they have also won hearts with the love they share for each other. The husband and wife dated for eight years before walking down the aisle in 1995.
The lovebirds first met each other as teenagers during Easter in 1987. According to the rapper, he had stopped to say hello to a friend and was about to leave when he sighted Simone and changed his mind. Since then, it has been a memorable ride.
Like every marriage is faced with trying times, LL Cool J and Simone have experienced challenges as a couple. In 2004, the mom of four was diagnosed with a rare form of bone cancer and had to undergo a 15-hour surgery.
It was a terrible time for Simone, but in all, she had the support of her husband, who offered his fibula because he felt it would be bigger and stronger. After the surgery, Simone spent two and a half years in recovery and has been in remission for 17 years.
Since her recovery, Simone and LL Cool J have joined in the fight against cancer. The former donates a portion of every sale from her jewelry line to the American Cancer Society. The designer and her husband also join the society during campaigns, encouraging those with the disease.