Brandy's Only Daughter Mirrors Her Mom as She Flaunts Wavy Hair in Neon Dress for Fancy Photoshoot
Brandy's only daughter recently quickened many pulses when she took to her Instagram page to post a picture from a recent photoshoot. It captured her in a neon outfit that definitely stood out.
Sy'Rai Smith has mastered the art of stealing attention. The picture she shared via her verified Instagram page recently is proof of that. The gorgeous girl, Brandy's only child, looked like a perfect painting in the shot.
She donned a neon dress that ended mid-thigh, and sported large ruffles and had a plunging neckline that drew attention to her pearl neckpiece and slightly exposed cleavage.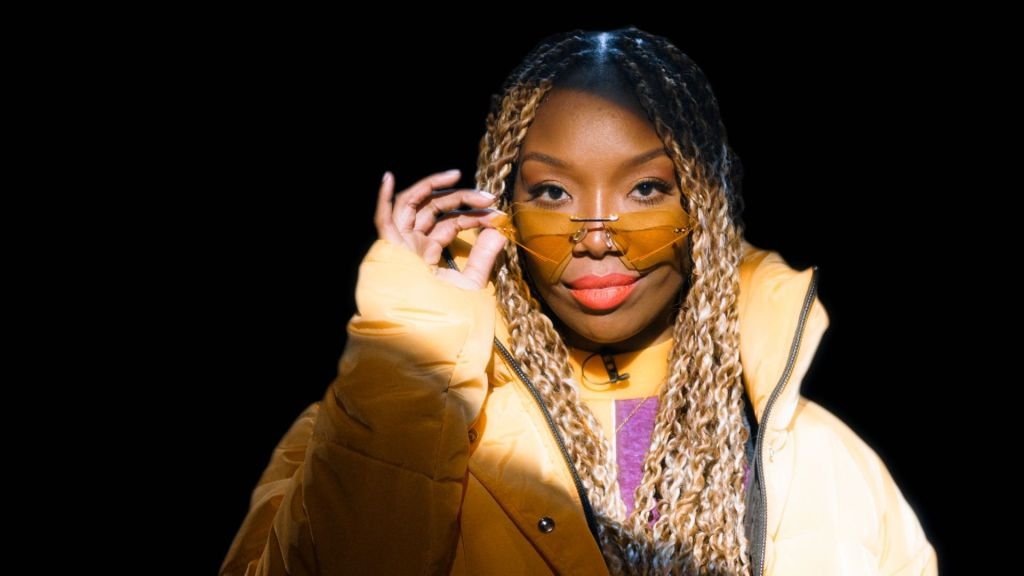 Her face had just enough makeup to accentuate her natural beauty without making it seem too obvious. Aside from the pearl necklace, she also had on several other jewelry pieces, including dazzling stud earrings and bracelets. 
Her dark luscious hair was styled in long loose waves that flowed down past her delicate shoulders. She gave photo credit to a photographer she also tagged. 
Her fans had nothing but sweet words for her; after the post went live, they took to the comment section by the hundreds to gush over the gorgeous photo. One user called her "angelic," while another declared that she looked like "a breath of fresh air." 
Sy'Rai, who looks a lot like her mother, has gotten more brazen with showing off her looks on social media since she revealed her recent weight loss on TikTok, where she compared how she used to look before to how she does now. 
It is unclear how long it took her to achieve her desired results, but her pride has been at an all-time high ever since. Brandy also expressed her pride in Sy'Rai's transformation, undoubtedly aware of what it took her to achieve it. 
The mother-daughter duo is very close; in the past, Brandy once confessed that she would have ended her own life if her child had not been in existence. 
Sy'Rai gave her a reason to fight her demons, and she has never looked back. Now she credits motherhood with changing her outlook on life and giving her a reason to keep living. 
Brandy welcomed her only daughter while she was with producer Big Bert. At the time, they were allegedly engaged, and a show that gave fans front row seats to watch the whole thing unfold aired for the duration of her pregnancy term. 
The show was titled "Brandy: Special Delivery," and it aired way back in 2002. Unfortunately, the superstar and Big Bert split a year later. He broke her heart with the events that followed, but Sy'Rai has more than made up for it in the years after.